STAY HEALTHY LEARN TO MAKE NUTRITIONAL MEDICINAL HERBAL TEAS FOR YOUR FAMILY AND SHARE HERBAL LOVE IN OUR COMMUNITY
About this event
Herbal tea are an ideal way to get the healing power of herbs in your everyday life, the simplest and most ancient form of medicine. You will learn about the nutritional and medicinal benefits of herbal teas, including some antiviral, immune system herbs to assist you and your family to stay well this year.
This will be an informative, educational workshop with a focus on water extraction methods; infusion, maceration and decoction. The principle and concept are simple for crafting your own homemade teas, the knowledge is extensive, knowing the essentials makes all the difference.
There will be a demonstration on how to make herbal infusions and decoctions, including dosage, safety and explaining what you need to know when making a medicinal herbal tea and why different methods are used to achieve desired results.
Herbal tea tasting and notes included.
Patrizia's local organic tea blends will be available for purchase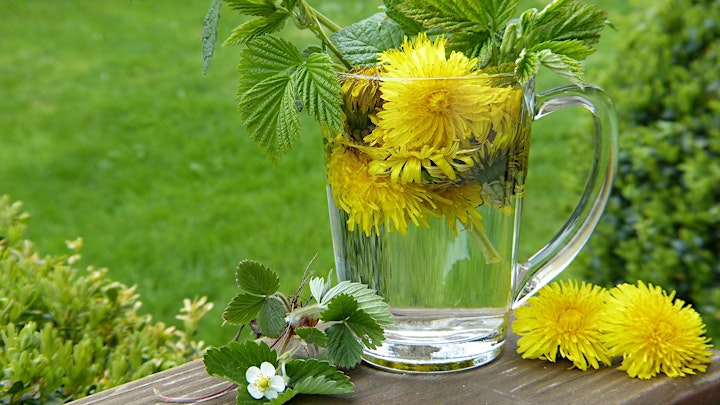 Organiser of Art of Making Medicinal Teas
Patrizia Bronzi is a Member of the National Herbalist Association of Australia, a qualified Medical Herbalist with over 20 years of clinical experience; she studied at the Southern Cross Herbal Medicine School in Sydney, with Master Herbalist Dennis Stewart and later with the legendary Herbalist Beverly Lane. Patrizia is passionate about plant's medicinal and nutritional properties, a traditional herbalist at heart who enjoys growing herbs organically, making herbal remedies and presenting herbal workshops. 
Since 2000 Patrizia has been delivering Healing with Herbs Walks, Talks & Workshops and just recently the Family Herbalist Course, sharing her wisdom, knowledge and passion of plant medicine. How plants can help us heal and the importance of sustainable herbal medicine, grown locally for the community with benefits to the whole ecosystem. Patrizia has been recognised locally and nationally for her work, she was awarded the National Herbalist of Australia Grass Root Herbalist Award in 2008.
Patrizia is also a professional Counsellor, Myofascial & Craniosacral Therapist her clinics are located in Port Noarlunga South and Kangaroo Island.