Art of Lunch | Avalon Restaurant | Shane Smithers | Uncle Peter Williams.
About this Event
VISUAL ARTIST -Shane Smithers
MUSICIAN- Uncle Peter Williams
THEME- Big Dreams
NOTE: Both the artist and musician are indigenous.
FLAVOURS- Bush inspired flavours
All venues require prior knowledge of your dietary requirements so please register them with your selected event venue at time of booking, such as gluten free or vegan, for each diner who has a special need.
LOCATION- Avalon Restaurant, 18 Katoomba street Katoomba.
DATE- SUNDAY 26/05/2019
TIME- 1pm-3pm
*************
SEQUENCE OF EVENTS
Arrive 12.55pm - welcome music and place orders
Appreciate the art, meet the Artist talk.
Entree
Enjoy your table's company.
Mains
Musician
Desert
Meet the chef
*****************
The Avalon is a Katoomba landmark, its retro style is widely popular. There will be a lively Indigenous launch event with "Big Dreams", an exhibition by leading Darug artist Shane Smithers, with music by songman Uncle Pete, and an exciting menu of uniquely Australian bush flavours, presented by hosts Dylan I Brookes, David Cartwright and their culinary team.
Simultaneously, on the last Sunday of each month, select venues provide the supreme Sunday lunch. Each venue will feature a thematic event with an art exhibition opened by the artist, entertainment by professional musician and menu designed by chef. In some instances, a dance or theatrical performance will be part of the menu.
PARTICIPATING VENUES for 2019
Echoes Restaurant Katoomba
The Avalon Katoomba
Wild Valley Art Park, Wentworth Falls.
Gallery One88 Katoomba : New downstairs restaurant
Gang Gang Gallery Lithgow.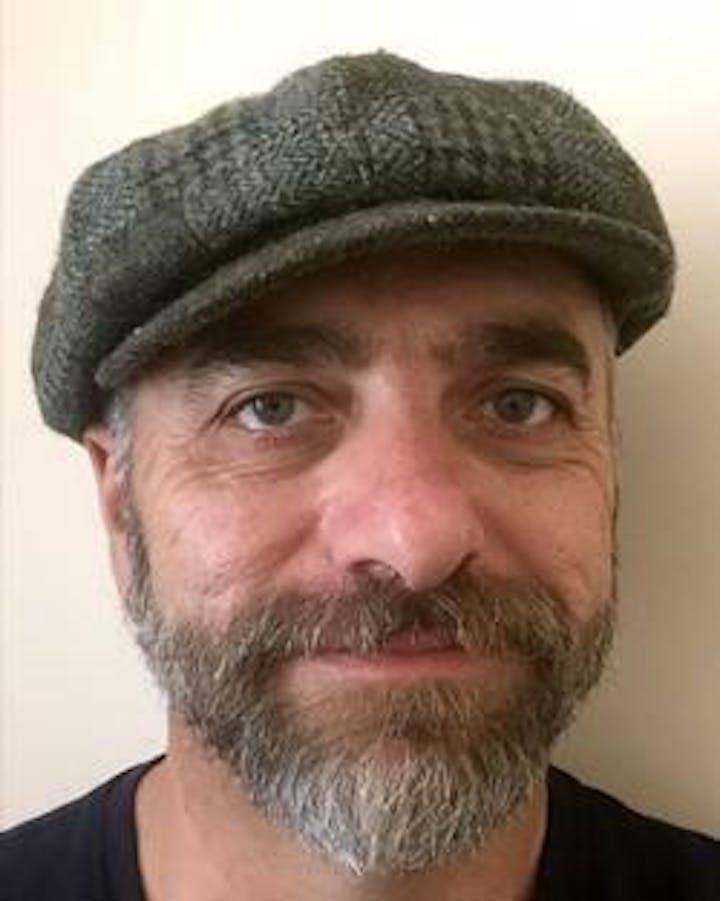 The Artist:
Shane Smithers
Shane Smithers is a Darug man of the Burraberongal clan.He is recognised as an elder in the Durag clan and as a teacher of culture, is referred to as an "Uncle". Shane is one of the few lore men in the Durag clan.
Shane is an academic with Macquarie University and holds a PhD in Philosophy, and is currently studying for a DCA at UTS. Additionally he is an artist, he paints, carves and sculpts in a range of materials. He uses traditional Aboriginal symbols and designs in a contemporary style, to tell both ancient and modern stories through his works. The patterns and figures used throughout his work are traditional to the Darug people. Shane uses patterns and symbols to tell intricate stories.
Musician:
Uncle Peter Williams
Peter is a song man, dancer and didgeridoo player. He performed with his family at the opening of Katoomba Live and Local in April 2018.
Peter is the senior dancer at Waradah Aboriginal Centre, Katoomba. He is from Ngiyampaa country, North West NSW. His clan is Gurul Giyalu Rock People, and their language, Wongaipuwan.
Photo by Lona Logan from Uncle Peter's performance at Katoomba Live and Local.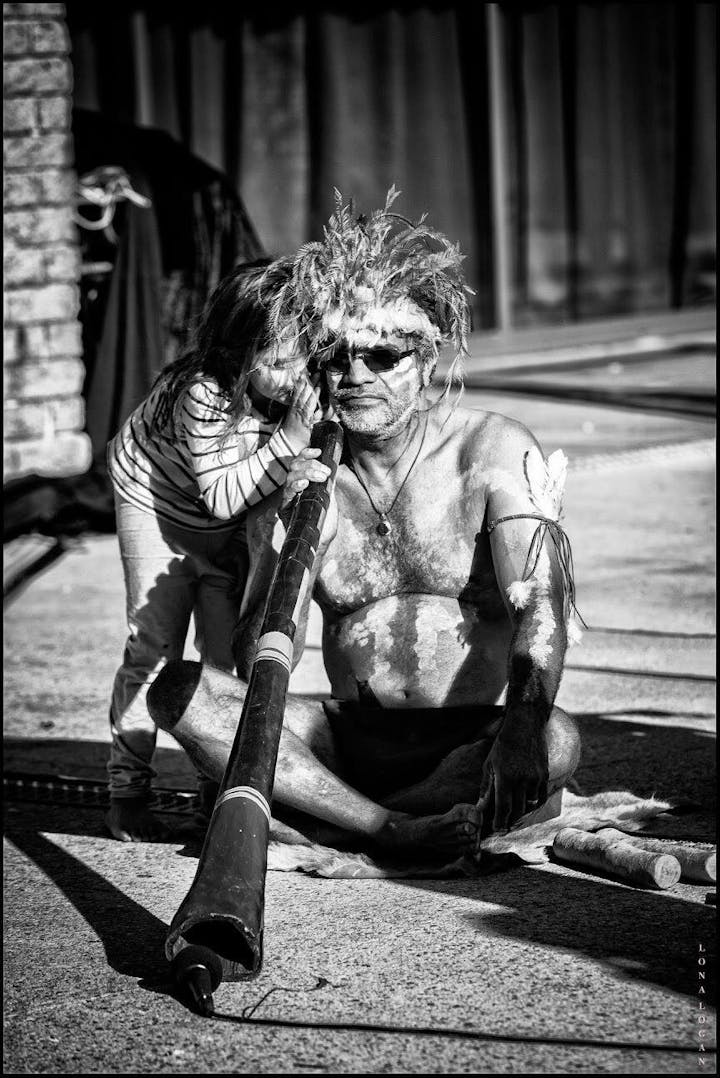 The Art of Lunch project was created by our new company, Earthly Delights Events and has received funding from the Australian Government's Building Better Regions Fund, as well as support from local enterprises such as Scenic World and BMR Accounting.
Our vision is to reach out to lovers of music, art and food and to initiate events that bring together cultural and economic benefits to those living and working in the Blue Mountains and Lithgow.
If you would like to know more, go to www.artoflunch.com.au
EARTHLY DELIGHTS EVENTS TEAM:
Susan Cochrane - Creative Director/ Art Curator
Brad Diedrich - Design/ Web and Marketing Director
Meg Benson- Strategic Marketing & Music Director
Simon Lenthen : Finance manager