Description
Hosted by Associate Professor Sandra Gattenhof and the QUT Creative Lab this research seminar will look at how machine learning and digital tools are remaking the way in which arts engagement and arts learning is taking place in contexts as diverse as schools, workplaces and cultural organisations. It will investigate how arts and machine learning can challenge notions of delivery around art-making and art for social or health outcomes.
Presentations by Bridgette Van Leuven, Michael Dezuanni, Ellen Marie Saethre-McGuirk, Manuela Taboada and team, Greg Jenkins and Steph Hutchison. For a description of each session and presenter bios, please go to https://research.qut.edu.au/creativelab/news/
The seminar celebrates UNESCO Arts Education Week at QUT Creative Industries.
WHEN: Tuesday 22nd May 2.00pm – 6.30pm
WHERE: Level 6, Building Z9, QUT Creative Industries Precinct, cr Musk Avenue and Gona Parade, Kelvin Grove. Parking information is available here.
REGISTER: by 18 May. Please advise of any special dietary requirements (health and/or religious grounds) to creativelab@qut.edu.au.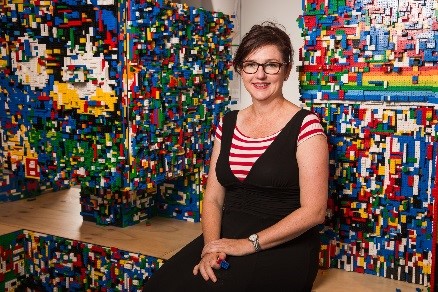 The keynote lecture will be presented by Bridgette van Leuven from the Sydney Opera House.
PROGRAM:
2.00pm - 2.15pm: start
2.15pm - 2.30pm: Welcome, and introduction by Associate Professor Sandra Gattenhof
2.30pm - 3.30pm: Keynote lecture - Bridgette van Leuven
3.30pm - 4.00pm: Afternoon Tea
4.00pm - 4.30pm: Minecraft for Type 1 Diabetes Education - Associate Professor Michael Dezuanni
4.30pm - 5.00pm: Processes of Making and Becoming Digitally: On-line continuing education for in-service teachers in digital art and design - Associate Professor Ellen Marie Saethre-McGuirk
5.00pm - 5.15pm: Break
5.15pm - 5.45pm: Zipping Out Plastic: re-thinking plastic habit one piece at a time - Dr Manuela Taboada, Hannah Sherlock, Winnie Tran, Thomas Beckerton
5.45pm - 6.15pm: Post-digital transdisciplinarity: inside the experimental creative practice of the Ars Electronica Futurelab Academy at QUT - Greg Jenkins, Dr Steph Hutchison
6.15pm - 6.30pm: Wrap up
QUESTIONS? Contact creativelab@qut.edu.au