Description
Enquiries: lwag@uwa.edu.au or 08 6488 3707
Conversation Series
Art criticism and social media: why words and print still matter

with Alison Kubler


Since the rise of social media, the role of visual artist or image maker has entered an unprecedented and unfamiliar realm. Platforms such as Instagram afford artists a visibility far in excess of anything offered by traditional means of institutions and who have now recognised that social media is impossible to ignore. But what does the plethora of images of artworks now in existence really mean for artists? What is the difference between appropriation and the theft of intellectual property in the realm of social media? And how relevant is publishing when art too observes a 24hr news cycle? In this conversation, join Alison Kubler, Editor of Vault New Art and Culture Magazine as she explores the role of social media and art criticism in the 21st century.
Alison Kubler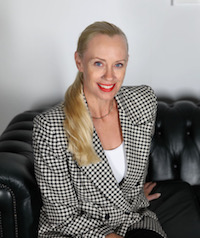 Alison Kubler has a double major in Art History from the University of Queensland, Australia, and a Masters in Post-war and Contemporary Art History from Manchester University, England.
Alison Kubler has over 20 years experience working as a curator in museums and galleries in Australia. She worked as Arts Adviser to Senator The Hon George Brandis, SC, the Federal Minister for the Arts and Sport in 2007. She has held full-time curatorial positions at QUT Art Museum and Gold Coast City Art Gallery, and in a freelance capacity developed programs for Art Gallery of South Australia amongst other institutions. Alison is a Member of the Council of the National Gallery of Australia, an Ambassador for the Institute of Modern Art, and an Ambassador for the Queensland Gallery of Modern Art.
Alison is a regular contributor to art journals and magazines on the subjects of art and fashion. She took on the role of Editor of VAULT as of May 2018.
In November 2013 a book she co-authored with Mitchell Oakley-Smith entitled Art and Fashion in the Twentieth Century was published by Thames and Hudson UK, and has subsequently been translated into German and Japanese.As art curator Alison has worked as Associate Curator, the University of Queensland Art Museum and on major public art commissions such as the refurbishment of the Brisbane International Airport. At present she is a curatorial advisor to Urban Art Projects on the public art for the major Queens Wharf Brisbane Redevelopment. She has been a regular external assessor for the Australia Council Visual Arts Board. Alison also works as a sessional academic at QUT in the fashion studies department, and sits on the Advisory Panel for the Sherman Centre for Culture and Ideas (SCCI).
She is married to artist Michael Zavros and they have 3 children, Phoebe (13), Olympia (11) and Leonidas (7).
Image: Byron Barrett/flickr, CC BY-NC-ND