Sales Have Ended
Registrations are closed
Unfortunately tickets for this event have closed.
Sales Have Ended
Registrations are closed
Unfortunately tickets for this event have closed.
Description
Art as a Game Changer is now FULLY SUBSCRIBED!
We have started a waitlist for those hoping to attend - click the green Register button on the right to be added onto the waitlist. If a place becomes available you will be automatically notified, and have 24hours to claim the ticket, before it falls to the next in line on the waitlist. This is an automated waitlist system.
Art, in its many forms, has a long history of reflecting society's values. It is often seen as a preservation tool – not to preserve the world as it is, but to preserve our perspective of the world at any one time. Different perspectives of reflection can challenge audiences to critically assess their own moral values and challenge an onlooker's own beliefs or particular ideology. In turn, this encourages consciousness and social change.
But is there an onus on artists to probe fault lines, social protocols and areas of discomfort? Is there an expectation for artists to 'make a difference'? What about art for art's sake?
Join this discussion to hear from a diverse panel of artists, activists, and academics who will come together during Melbourne Fringe to talk about the role of art and social change.
When: Tuesday 19 September – Networking Drinks from 6.30pm, Forum Starts 7.30pm
Where: Basement Theatre, Footscray Community Arts Centre
Cost: FREE – registration is essential through Eventbrite

Follow the conversation on twitter and Instagram #artasagamechanger
Presented as part of Melbourne Fringe Festival. Produced by Arts and Culture Maribyrnong, in association with Victoria University.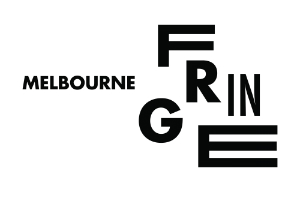 Facilitator: Heather Horrocks
Heather Horrocks is a writer and textile artist whose visual arts practice only developed in recent decades. A card-carrying senior citizen who has reached the biblical life span of three score years and ten, Heather finally discovered her tribe in the Footscray arts scene where she founded an artist-run initiative (and also a residents' group). Heather draws with simple materials (charcoal, pastel or pencil on paper), does paste-ups, crochets with videotape, and believes art is the great non-violent protest. In her life, as in her art, she is a late bloomer and probably more often late than blooming.
Panellists include:
Sayraphim Lothian
Sayraphim is a public artist who utilises as many crafts as she can lay her hands on. She's interested in craftivism (using craft for activist purposes) and creative resistance in all its forms. Her main body of work revolves around kindness as a form of rebellion, craft as a form of subversion and games in public to overturn expected behaviours. She is inspired by street art, craft history and the rebellious in almost all its forms.
Jacinda Richards
Jacinda is the founder and CEO of L2R Next Gen Inc. (L2R), a grassroots not-for-profit organisation that provides free hip hop dance workshops for young people in Melbourne's West. She believes that participation in dance offers freedom of expression, space to embrace difference and explore our identities through the liberation of movement.
Jax Jacki Brown
Jax Jacki Brown is a disability and LGBTI rights activist, writer, spoken-word performer, public speaker, disability sexuality educator and workshop designer and facilitator. Through her presentations at conferences and universities, and her extensive publications, she provides a powerful insight into the reasons why society needs to change, rather than people with disabilities.

Ian Michael
Ian Michael is a proud Noongar man from Western Australia and a graduate from the Western Australian Academy of Performing Arts. As an actor and theatre maker, Ian's credits are extensive. In 2013 and 2015, Ian was awarded the Most Outstanding Indigenous Artist at the Melbourne Fringe Festival and in 2016, Ian was awarded Best Emerging Artist at Adelaide Fringe.
For more information visit www.maribyrnong.vic.gov.au/gamechanger