Description
TO SELECT YOUR SEATS, PLEASE USE A COMPUTER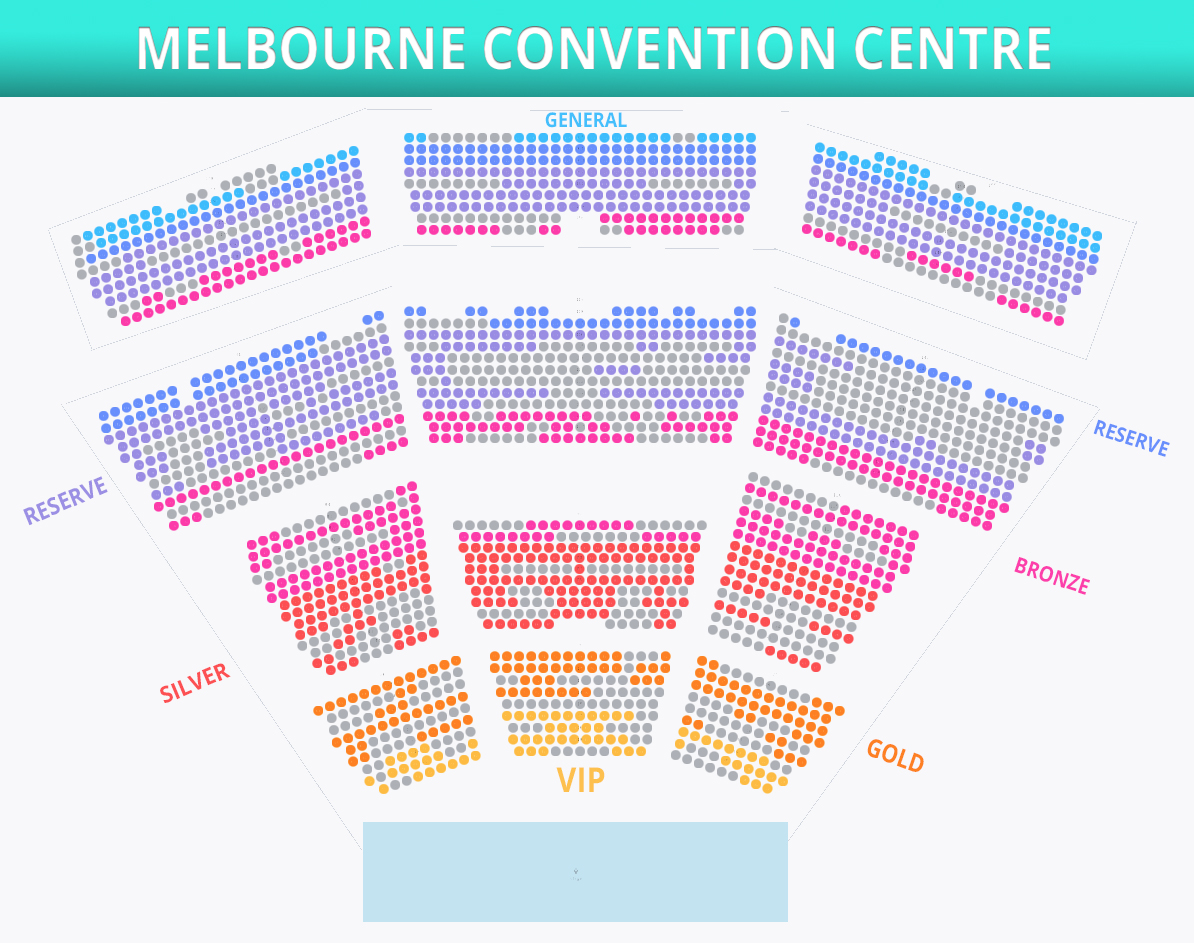 ✦ خانمها و آقایان ✦

با افتخار تقديم ميكند : Sentimental Entertainment
تور نورزي سلطان قلبها ، عارف در استراليا و نيوزلند.
نوروز ٩٧ ١٣ را همراه با عارف عزيز در شبي بياد ماندني و پر از شور و نشاط جشن ميگيريم .
عارف بعد از ١٥ سال دوباره به استراليا بر ميگردد تا در Easter long weekend جشن نوروزي ما را با اجراي اهنگهاي بياد ماندني و كلاسيك خود مانند درياچه نور، اي خدا، كي بهتر از تو و سلطان قلبها كامل كند.


اركسترا ٢٥ نفره ، نور پردازي رويايي و اخرين تكنولژي صدا ، جان تازه اي به موزيك عارف داده و شبي بياد ماندني را براي همه ما رقم خواهد زد.

ملبورن: يكشنبه - اول اپريل در قلب ملبورن، - Convention Centre

خریداران بلیط VIP:

★ VIP سلطان قلبها پکیج★ :

> امكان حضور در سالن قبل از شروع برنامه
> حضور در مهمانی قبل از برنامه
> ورودی فرش قرمز
> گرفتن عکس حرفه ای در مقابل دیوار رسانه ای
> میزبان خصوصی
>فینگر فود و تنقلات
> ملاقات و عكس حرفه اي با عارف

درها راس ساعت ١٩.٤٥ باز ميشود و شو در ساعت ١٢ شب خاتمه مييابد.

مهمانان VIP ما بايد راس ساعت ١٨ براي مهماني قبل از برنامه در درب ورودي حضور بهم رسانند

هدف ما در Sentimental Entertainment ساختن شبي خاطره انگيز و با شكوه همراه با عارف عزيز براي تمامي شما عزيزان ايراني در نوروز ١٣٩٧ است.
------------------------------------------------------------------------------
An extravaganza of class Persian pop music and Nowruz 1397celebration An evening with the King of hearts (a.k.a Soltane Ghalbha).
Sentimental Entertainment would like to proudly present: Aref Australia & Nz Tour for the Nowruz of 1397.
The Soltane Ghalbha will be returning to Australia after 15 years during Easter long weekend and will be performing for the very first time in New Zealand. He will be back singing some his classics such as Daryacheye Noor, Ey Khoda, Ki Behtar az to and Soltane Ghalbha and help us celebrate the new year during EASTER LONG WEEKEND.
Aref's performances will be accompanied with a 25 piece orchestra, dedicated to bring his music alive three-dimensionally, along with outstanding light & sound technology to provide our consumers with an unforgettable experience.
Melbourne: Sunday - 1st of April at the very central Melbourne Convention Centre.
VIP ticket buyers:
We have carefully designed a VIP experience to cater to your lost luxurious demands.
★ The Soltane Ghalbha VIP package ★ includes:
Early Arrival
Red Carpet entrance
Professional photo in front of Media Wall
Pre-show Cocktail party/lounge
Food & Drinks
VIP host
Front row seating
Meet & Greet Aref
Professional photo with Aref
Doors will open at 07:45 PM and the show will come to an end at 12:00 AM.
(ONLY FOR VIP TICKET BUYERS)
Our VIP Guests are to arrive at 6:00 PM for a private Pre-show cocktail party. Your Soltane Ghalbha VIP package entitles you to your very own VIP host that will cater to your most luxurious demands. We will provide you with Food & Drinks on your arrival. Our VIP guests also get to meet the man himself (AREF) and take a professional photo with AREF with our photographer after the show.


Sentimental Entertainment plans to make this an incredibly memorable night for our beloved Iranian people and with the help of Aref we wish to welcome the new year with an amazing and uniting environment.