Description
In a little over a generation, organisations have been transformed from hierarchical structures to collaborative environments. Staff and volunteers have moved from long-term commitment to valuing variety and frequent change. It is imperative that leaders are equipped with strategies to build a culture which attracts and inspires, implement leadership which supports and empowers and shapes an organisational climate which produces both productivity and engagement.
In this session, Claire will unpack 7 leadership qualities that emerging generations resonate with and equip leaders, managers and teams to attract, engage and retain talent across a multi-generational workforce. Join us for this stimulating discussion moderated by Dr Robyn Johns, Senior Lecturer in Human Resource Management and Industrial Relations in the Management Discipline Group at UTS Business School, and find out how Gen Z is transforming the workplace.
Program:
5.45 - 6.15 pm Registration
6.15 - 6.20 pm Welcome, Dr Robyn Johns
6.20 - 6.40 pm Presentation: Claire Madden
6.40 - 7.00 pm Fireside chat with Dr Robyn Johns & Claire Madden
7.00 - 7.15 pm Q&A
7.15 - 7.20 pm Conclusion
7.25pm Event ends
Speaker: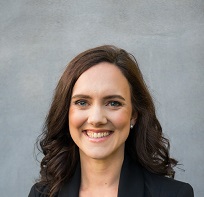 Claire Madden
Claire Madden (www.clairemadden.com) is the nation's leading voice on Generation Z. As an author, social researcher, keynote speaker and media commentator, Claire is in demand as an expert in interpreting social trends, demographics and implications of generational change. Claire is the author of Hello Gen Z: Engaging the Generation of Post-Millennials.
Claire is highly regarded for her dynamic and engaging presentations where she translates robust, research-based content into strategic applications for educators, managers and business leaders. Claire is commissioned by some of the nation's largest companies and leading brands to interpret the changing landscape and communicate the implications for business and society.
As a media commentator, Claire is regularly interviewed on prominent television programs including The Drum, The Project, The Today Show, SkyNews, Sunrise and The Morning Show, as well as on the radio and in print media. With academic qualifications in communications and postgraduate studies in leadership, on the board for a financial services company and on the Advisory Board of UTS Business School.
Claire is also the Founder and Director of the research based strategy and communications agency, Hello Clarity (www.helloclarity.com.au).
Photo by al ghazali on Unsplash
By entering this event you agree that UTS, Business Practice may use photographs or video footage taken of yourself during the event for marketing purposes including DVD production, posting on UTS Business Practice website and or social media platforms, or for future UTS, Business Practice events.


For any queries please contact:
Ph: 02 9514 3504
Email: business.practice@uts.edu.au