Description
This seminar is targeted at growing businesses that find it difficult to attract the necessary funds to support their growth. Evidence suggests that this problem is particularly severe in the turnover range from $50,000 to $1 million.
Seeking an investor is more than just saying "show me the money".
What sort of investor is right for you, what are they looking for, and how can you prepare your business to be attractive to the right investor? This seminar focuses on the issues you need to address to become Investor Ready.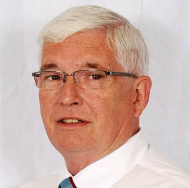 Presenter:
Bob Sloan, CEO of SA Business Innovation Centre and member of the Institute of Management Consultants, has over 36 years small business experience specialising in business development, product commercialisation, marketing and distribution.