ARCSHS Distinguished Lecture Series: Lenore Manderson
Description
The Australian Research Centre in Sex, Health and Society proudly presents:
A Distinguished Lecture Series in honour of ARCSHS 25th and La Trobe University's 50th anniversary celebrations
ARCSHS is turning 25! To celebrate we're hosting a Distinguished Lecture Series showcasing senior academics from Australia and abroad discussing contemporary issues in sexuality, health and the social dimensions of human relationships.
Please join us at the next lecture in the series. Nibbles and drinks provided.
Lecture Title - Why Sex Matters
Sex remains a site of lively scholarly enquiry, trouble, and marginality. In this lecture, I explore how liberation movements and political agendas from the late 1960s encouraged us to critically consider questions of sex, gender and sexuality. I then explore how HIV propelled and shaped this enquiry; how we began to use sex as a pivot to revisit social and political history and contemporary social formation; and how sex provided us with new theoretical directions in our understanding of social structure. Through these phases, our scholarship has both reflected and fed into major changes in social life.
Yet the work we do on sex, particularly in the global north, seems insufficient to account for the patterning of social life, locally and globally, or to apprehend its positioning in the exercise of power. Research on sex – and on sexuality, gender, identity and sexual health – have not explained the social schisms that continue to shape the life circumstances of the world's majority. In this light, I question the durability of the advances we have made over the past half century, and why these might seem fragile. I explore the relevance to and impact of this work on other societies, and raise questions of our ability to impact widely on human health, wellbeing and human rights.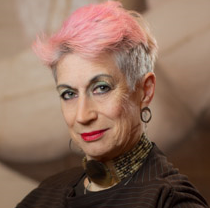 Lenore Manderson is Distinguished Professor of Public Health and Medical Anthropology in the School of Public Health at the University of the Witwatersrand (Wits), Johannesburg, South Africa, and of Anthropology and Environmental Studies in the Institute at Brown for Environment and Society (IBES), Brown University, Providence RI, in the United States. She took up these positions in 2014, after working at Sydney, UNSW, ANU, Queensland, Melbourne and Monash universities for 40 years. She is the author of over 600 books, articles and other publications, including five edited books particularly focused on sexuality and gender, including Sites of Desire, Economies of Pleasure, with Margaret Jolly in 1996, and Technologies of Sexuality, Identity and Sexual Health in 2012. She has also supervised to graduation over 150 higher degree students, of whom many have undertaken research on sexuality and sexual health in diverse settings in Australia and South-East Asia. She was an executive member of IASSCS – the International Association for the Study of Sexuality, Culture and Society) from its foundation in 1997; convened its 3rd biennial conference in Melbourne in 2001 and was President from 2001-2003; through IASSCS, she has mentored a wider number of researchers working on social aspects of sexuality, gender and sexual health.
Lenore has edited the international journal Medical Anthropology since 2010, and edits a new book series on medical anthropology for Rutgers University Press. In 2016 she was elected to the Academy of Science of South Africa, and was awarded the biennial Career Achievement Award of the Society for Medical Anthropology for her theoretical and methodological contributions to the field.