Architecture on Show: Think Small V4.0 - Public spaces in the inner west
Description
The final talk for 2017 will investigate the value of thoughtful and clever design in making sure our urban streets and parks are safe and vibrant places. Under-utilised laneways, reserves and 'left-over' spaces present exciting opportunities for new places to come alive. Through design, ordinary places can be made extraordinary. Fiona Hicks and Kellie Beatty (Commonplace), Jemima Retallack and Mitchell Thompson (Retallack Thompson) and Jo Bastian (Bastian Architecture) will each speak about their past and present projects. They will also make an original proposition for a new intervention in the Inner West, offering fresh thinking and identifying compelling opportunities for the future.
Curated and introduced by local architects Sam Rigoli, Michael Zanardo, Casey Bryant and Lisa Merkesteyn, the Architecture on Show talks are presented by Inner West Council in association with the Australian Institute of Architects.

Image: "Community Place by Bastian Architecture and Paul Berkermeier Architects" (image credit: Bastian Architecture)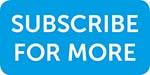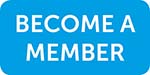 Photo and video consent information.
Inner West Council is strongly committed to ensuring people with a disability have equal opportunity to take part in local activities and have fair access to Council and community programs, services and resources. All Marrickville Library branches have step free entry, though please note there is no accessible toilet at Stanmore Library.