Architecture on Show: Inner West Built Environment Award for Sustainability
Description
The Inner West Sustainable Building Award celebrates buildings which embrace fundamental principles of sustainability in their design and execution.
Lee Hillam, co-founder of Dunn & Hillam Architects, is producing sophisticated, innovative and award winning public buildings, places and residences. Lee is a strong believer that good design is sustainable. She will discuss how architecture can contribute positively to our cities, communities, towns and landscapes in ways that are lasting and positive.
Simon Anderson is the founder and director of Anderson Architecture, a small practice who place an emphasis on sustainability in residential architecture. Simon will discuss principles of sustainability in his work including The Cube, winner of the Inner West Sustainable Building Award.
Curated and introduced by local architects Sam Rigoli, Michael Zanardo, Casey Bryant and Lisa Merkesteyn, the Architecture on Show talks are presented by Inner West Council in association with the Australian Institute of Architects.
Image: Alfalfa House by Dunn + Hillam Architects (image credit: Cath Muscat)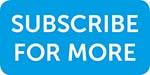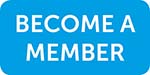 Photo and video consent information.
Inner West Council is strongly committed to ensuring people with a disability have equal opportunity to take part in local activities and have fair access to Council and community programs, services and resources. All Marrickville Library branches have step free entry, though please note there is no accessible toilet at Stanmore Library.