Description
6.0 Formal CPD points
Units of Competency: Design, Documentation, Project Management
Limit of 20 attendees : Assessment form - significant interaction
Held at Austruss' facility near Mittagong, NSW, this workshop is for architects interested in Design For Manufacture and Assembly methodology and how it may impact the design, documentation and delivery of projects. It is particularly relevant for those working in health, aged care, education, commercial, infrastructure, and medium density residential.
Testimonials:
"Best I have seen in my 30 years in the building industry."
"Really interesting to visit the shop floor & understand the process from design to installation."
Design For Manufacture and Assembly (DFMA) is an approach to design, construction and project delivery that includes pre-assembled and pre-fabricated elements. These might include prefabricated wall and roof framing; volumetric elements such as bathroom pods, lift wells and stair wells; pre-fabricated floor, wall and roof panels; and prefabricated structural elements. DFMA is being implemented by an increasing number of building companies and project managers as a way to speed up critical path milestones and offer budget savings without compromising quality.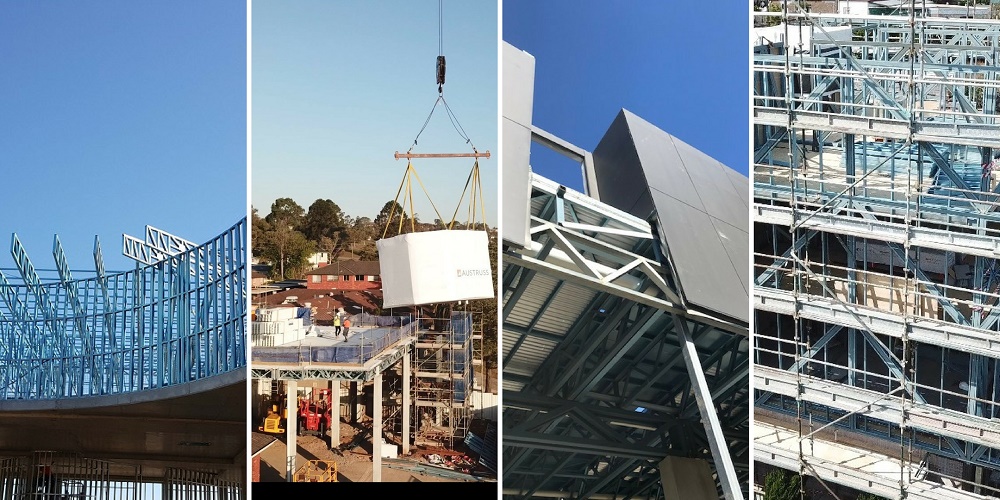 The workshop includes a tour of the Austruss facility. Attendees will learn how to:
understand Design for Manufacture and Assembly (DFMA) as a methodology

understand processes involved from design to installation

recognise opportunities to utilise DFMA elements in projects of different scales and contexts

anticipate potential DFMA project delivery issues

identify how to apply DFMA methodology to their own projects
Workshop presenter : Andrew Fowler, Managing Director, Austruss (below)

Workshop facilitator : Felicity Wheeler, Sales Estimator / NSW Registered Architect #7097, Austruss