Description
YOU COULD WIN OVER $600 worth of PRIZES plus MORE when you attend our product tasting event!
We're SO excited... and we'd LOVE you to be one of the first in WA to see why! You can't look good without feeling good from the inside out and the new, JUST luanched Arbonne Products tick all the boxes when it comes to both of those things!
PLUS - we have the AH-MAZING Eloise Pascal as our keynote speaker! She's real and raw and not afraid to speak about taboo topics that are often avoided.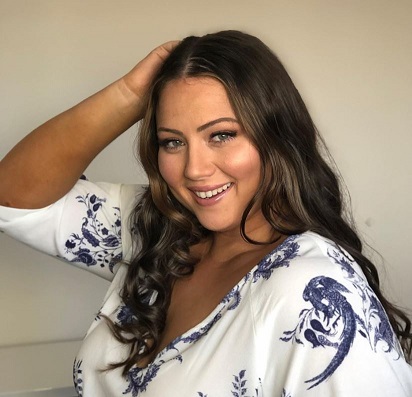 Eloise is a young, Perth based entrepreneur and plus size model who runs the blog 'Active with Ella'. Listen as she opens up about overcoming her mental health struggles including depression, binge eating and more.
She's gone from suicidal and crying to strong and inspirational and she want to help others find purpose… Who might not realise that the whole wide world is lying right there at their fingertips.Eloise is a young woman on a mission to spark inspiration… and to help people realise they can achieve their wildest dreams, no matter how big.

Please join us on Wednesday 19th June from 7pm and see for yourself why everyone is raving about Eloise and Arbonne's amazing, new, vegan, anti-ageing products.
We'll have champagne on arrival, nibbles,banter plus the amazing Eloise Pascall to inspire us to live our BEST life! And before and afterwards, you can touch, taste, try, and smell the amazing new products hot off the production line.
When: Wednesday 19th June
Where: Guerilla Establishment Studio
Time: 7pm - 8.30pm


* You will go into the drawer to win our hamper including a FULL RE9 anti-aging skin care range plus extra goodies - valued at over $600
* The first 30 guests to purchase their tickets get an awesome Swag Bag (T & C's apply)
* PLUS every guest will receive a FREE copy of our 7 day plan that you can action at home for good health and GREAT skin!