Description
Alumni & Friends of Monash Law



Exclusively for our valued Alumni and their friends, this is an exciting opportunity to take part in this select Masters elective for professional development without the onerous requirements of a full student enrolment.
Analyse international commercial arbitration from an advanced practical and theoretical perspective, its sources of law and the ways in which it is integrated with domestic legal systems.
CLASS DATES: 24, 25 July & 14, 15 August, 9.00am - 4.30pm
Dual Delivery Mode
This is a dual delivery mode, meaning attendees from the Alumni & Friends Program and Law Masters students share the classroom experience. Alumni & Friends attendees are not enrolled as students and do not complete unit assessment for credit.

Overview
This class will focus on the conduct of arbitrations, the elements of the Award, court supervision and enforcement. Specific attention will be given to contractual disputes and also the emerging area of international investment disputes.

Outcomes
On completion, you will be able to:

Apply knowledge and understanding issues in international commercial arbitration, including the advantages and disadvantages of international arbitration compared to other dispute resolution methodologies and different procedural models, with creativity and initiative to new situations in professional practice and/or for further learning;

Investigate, analyse and synthesise complex information and problems, in relation to international commercial arbitration, the emerging challenges thrown up by certain types of commercial disputes, particularly contractual and investment disputes, the latter involving States as parties and which also involve Investment Treaties;

Conduct research in international commercial arbitration based on knowledge of appropriate research principles and methods; and

Use cognitive, technical and creative skills to generate and evaluate at an abstract level complex ideas and concepts relevant to international commercial arbitration.
Who should attend
Law, government and allied professionals with an interest in International law and arbitration.
24 CPD units
Please check with your CPD scheme to confirm how many units you can accrue.
---
Presenters: Professor Jeff Waincymer & Mr Neil Kaplan CBE QC SBS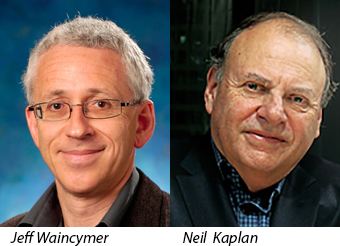 Jeff Waincymer is a Professor of International Trade Law and his research is primarily in the fields of international trade and investment law, international dispute settlement, arbitration and taxation. A qualified legal practitioner, Jeff is an Australian Government Nominee as a non-governmental panellist for the WTO and has acted as a panellist. He has also been a nominated ICSID panellist and has been an ICC, SIAC and HKIAC as well as ad hoc appointed arbitrator.
Neil Kaplan has been a full-time practising arbitrator since 1995, involved in several hundred arbitrations in a wide range ofcommercial, infrastructural and investment treaty disputes under the rules of the ICC, HKIAC, LCIA, UNCITRAL, SIAC, SCC, ICSID and CIETAC. He has presided over ad hoc arbitrations as well as bilateral investment treaty cases administered by the PCA. In addition to conducting arbitrations in England and Hong Kong, Neil has also conducted arbitrations in USA, France, Germany, Croatia, The Netherlands, Malaysia, Vietnam, Korea, Laos, Japan, Thailand, Singapore, The Phillipines, China, Dubai, Australia, Denmark, Sweden, Indonesia, and South Africa.
---
More Information
Nina Massara
P: +613 9903 8528
Single Unit Study
Please visit the Monash Postgraduate Law website if you wish to enrol in this class as a single unit enrolment for university credit or award. (Eligibility criteria apply.)