Description
EARLYBIRD Tix $18+bf online (limited available) / Standard Tix $22 online & @ The Door.
Drawing together an exotic and talented line up of belly dance artists, this colourful showcase will hypnotise and take you on an incredible journey to the Middle East.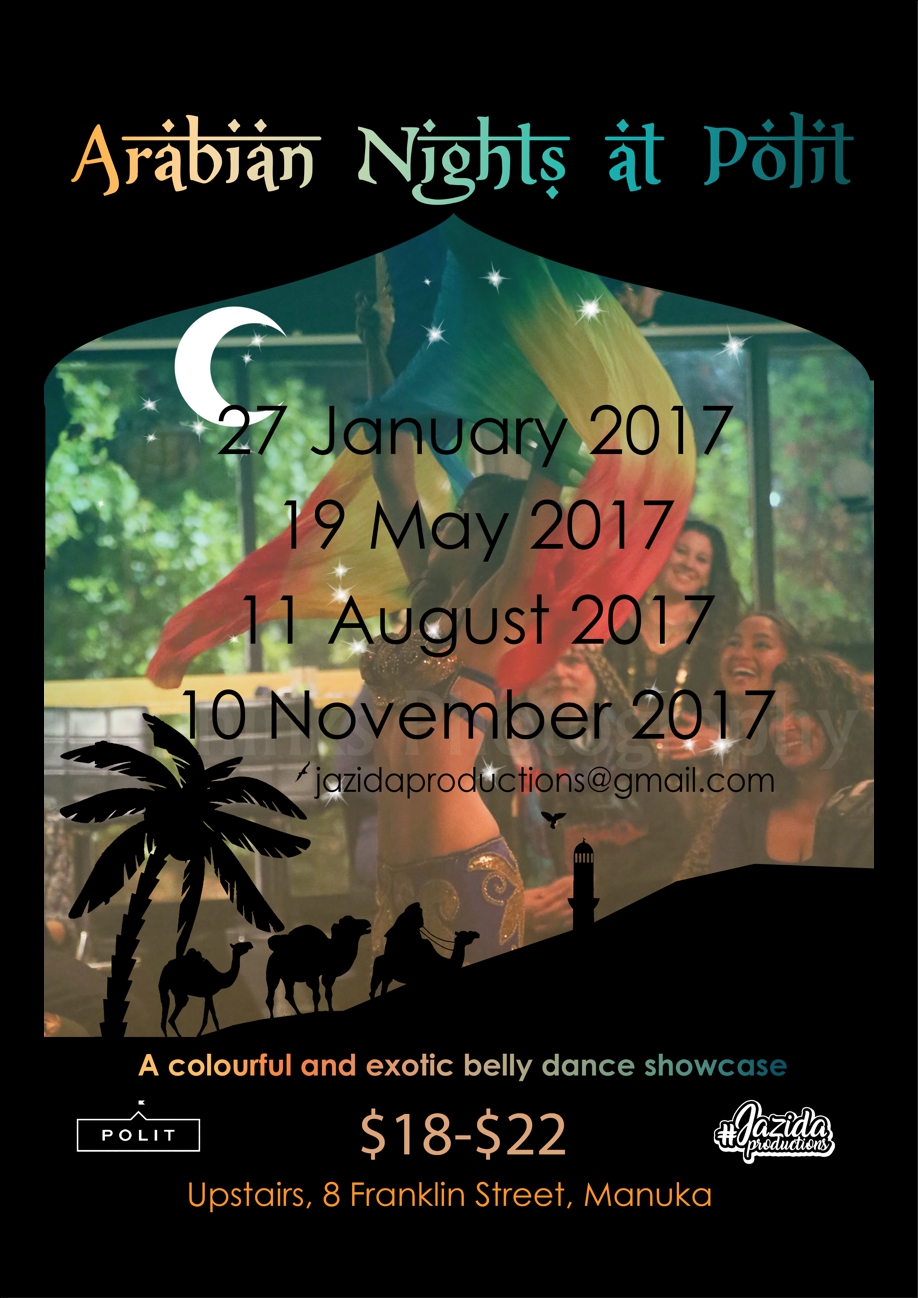 Artists performing at this event include:
Fifi Noir (from QLD) Jacqui Princi (founder of Bedazzled Bellydance) BellyUp Bellydance Plus other guests to be announced!
~Rachel Reid~
Your emcee for the evening! Rachel launched Arabian Nights at Polit and has been loving every second of putting these shows on for you! Passionate about sharing local talent and bringing interstate guests, you can keep up with all her events by checking out #jazidaproductions
To help further submerge yourself in the theme, Polit are offering a range of food and drink specials including a shared nibbles board (with a mezze mix, dips, Turkish bread, dips and zucchini balls), and Polit Turk and Sparkly Turk turkish delight themed cocktails and mocktails.

For any enquiries, please email jazidaproductions@gmail.com