Description
SMART RAIL Route Map for the next generation of Australasian rail technologies
The Australasian Railway Association invites members, professionals and the general public to attend the Telecommunications and Technology Forum (TTF) to be held in Melbourne on Tuesday, 30 October 2018.

The ARA Members are entitled for the discounted ticket fee of $185 per ticket. To access the member registration fee or to arrange a payment by invoice please email mmorozova@ara.net.au.
This year's Telecommunications and Technology Forum will include discussion on the development and sharing the outputs of the Smart Rail route map, which aims to identify a long-term industry program to improve the Rail industry's ability to adopt and keep pace with telecommunication and information based technologies over the next 30 years through the establishment of a common view of priorities, themes, timelines and actions including:
passenger rail safety, timeliness, convenience and value added services

freight customer cost-effective services and on-time delivery

harmonised and integrated public transport systems that enable seamless end to end journey

cost effective and efficient customer centric operations

smart asset management and maintenance

workforce digital and technological skills and competencies

a national versus an independent approach and implications on the future customer experience

consideration for innovation and technology strategy and implementation
Read the interview with Paul Harris, Chair, ARA National Telecommunications Committee and Danny Broad, CEO, ARA explaining the Smart Rail Rout Map here.
The Rail Manufacturing Cooperative Research Centre (CRC) is partnering with the Australasian Railway Association (ARA) and Deakin University to develop a SMART RAIL Route Map for Australia's rail industry.
The Route Map will provide a basis for defining the rail industry direction, development initiatives and research program. It will support greater harmonisation and alignment, which will reduce long-term cost across the industry while delivering increased reliability robustness, resilience and recoverability to support certainty and predictability), cyber security and safety.
The research component will allow leverage of Australian research project funding models, providing an approach to support industry to develop an effective and implementable Smart Rail Route Map.
TTF Program
Download the TTF Draft program
The program will feature the following SMART RAIL Route Map key focus areas:
High performing railways
World class asset management, widespread predictive maintenance informed by remote condition monitoring systems that maximise reliability/availability at reduced cost. Maintenance programming/techniques that minimise the impact on services.
Traffic and Network Management
Control systems that know where the trains are and tell them how to behave. With the ability to optimise for capacity / performance / cost / safety / reliability / energy / efficiency / carbon emissions in real time.
Customer Experience: Freight
End-to-end journey planning, supply chain collaboration (data and information), options for more efficient and flexible network route planning and improvements for reliability of service and disruption management/recovery.
Customer Experience: Passenger
Door to door journey planning, options for overcoming perturbations and/or choosing routes/modes based on preference (e.g. journey time / environmental impact etc)
The Speakers include:
Anna Squire, Principal, Arup; Australasia Rail Business Leader
Bonnie Ryan, Senior Manager – Freight, Logistics & Industrial Sectors, GS1 Australia
Doug Creighton, Deputy Director, Institute for Intelligent Systems Research and Innovation (IISRI), Deakin University
Kaniyur Sundareswaran, Chair, Institution of Railway Signal Engineers (IRSE) Australasia; Technical Director - Transport Services, Aurecon
Len Neist, Chief Engineer, Public Transport Victoria
Natalie Roach, Executive General Manager - Customer Service, Innovation, ICT and Corporate & Government Affairs, Queensland Rail
Neil Wong, Project Director Strategy, Monitoring and Review, National Transport Commission
Paul Harris, Principal Engineer - Operational Control Systems, Network Integrity, Projects & Assurance, Public Transport Victoria
Paul Williams, Chief Information Officer, Pacific National
Stuart Thompson, CEO and Managing Director, Rail Manufacturing Cooperative Research Centre (RMCRC)
Rail operators, Government departments, Telecommunications companies involved in the SMART RAIL Rout Map Project*
Sponsored by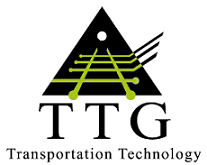 Hosted by

Registration includes
Attendance at all TTF sessions
Networking opportunities at the coffee breaks and cocktail function
Access to the senior industry delegates during the event
Access to the presentation slides
Registration and sponsorship enquiries:
For more information or if you consider sponsoring the event, please contact Maria Morozova, Senior Program Manager, ARA via mmorozova@ara.net.au or 02 6270 4503.
*Correct as of August 2018 and subject to updates.

Acknowledgement: Smart Rail workshops/meetings are a key input of the Rail Manufacturing CRC-funded project – R3.3.2: Development of a Smart Rail Route Map. The Rail Manufacturing CRC is funded jointly by participating rail organisations and the Australian Federal Government's Business Cooperative Research Centres Program..
Find out more information about the ARA Events Terms and Conditions