Aquaponic Gardening 2 day Workshop- (15-16 Sept 2018) (Cairns, QLD)
Description
Imagine growing vegetables and fish together in your backyard and being able to eat both! Now imagine that there are no weeds, no watering, no fertilizing, no lifting or digging and the plants are growing at table height for easy access. Aquaponics is an organic way of growing vegetables using fish waste that acts as plant food. If you can grow vegetables the traditional way with soil or if you have ever had goldfish in a pond or fish tank than Aquaponics is for you.
Two Day Aquaponics Training Workshop See: www.AquaponicGardener.com.au
Description
A two day in depth training course is designed to teach both Aquaponics theory and practice to raise both organic fish and vegetables together using the same water. This workshop will help participants understand the key principles and components necessary to build and maintain a DIY home made backyard Aquaponics system. The course topics covered include:
· Benefits of Aquaponics
· Fish and Plant Selection
· Different system designs: flood and drain, continuous flow, deep water culture, and vertical gardens
· DIY backyard methods to build tanks and grow beds with recycled materials
· Bacteria and Nitrification Cycle
· Importance of water chemistry
· Grow bed styles, growing media, pumps, aerators, plumbing fittings
· DIY Fish food techniques
· System Ratios and Start up Procedures
· Integrated Pest species management
· Organic Pest Control recipes
· System maintenance
The workshop is designed in two parts that includes both a class room theory and a field trip to an existing DIY backyard Aquaponics system. Hands on opportunities may include system assembly, water testing, and system maintenance activities. Throughout the day you will learn everything you need to know to help set up and successfully operate your own Aquaponic fish and vegetable garden from home.
Date: 15-16th September 2018
Time: 10.00am - 4pm Field Trip and theory (Redlynch, near Cairns, QLD)
Venue: Redlynch (private residence and function room)
Cost: $290 per person (includes website booking fees, morning and afternoon tea, lunch, tea/ coffee, cold drinks, aquaponics notes and USB resources).
Accomodation: Also available if required and discounted to just $40 per night / room. If interested let me know and ill send payment details.
If you have issues booking online or making a payment feel free to email me for direct deposit or cash payment methods. We also accept cyrtocurrency and LETS bartles. See: www.AquaponicGardener.com.au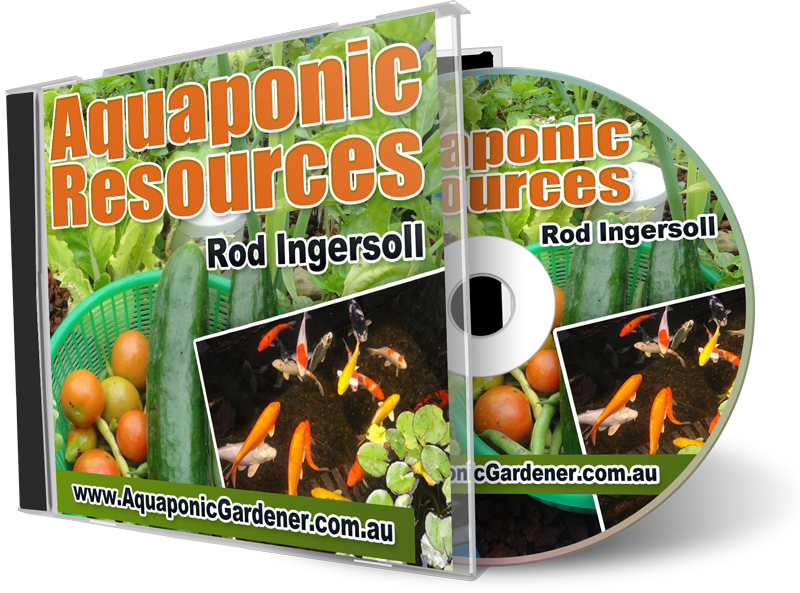 USB/ CD Resource: FREE USB/ CD included on the day. Contains over 100 Aquaponics magazine articles, scientific papers, designs, all my internet research notes). This will surely get you started right after the course.
BOOK NOW to secure your seat.
Limited to just 20 seats due to venue size.