APT CPD Event Aidacare Professional Training - Skills for Your Career
About this event
Case by Case
Taking Wheelchair and Seating Evaluation from Initial Assessment to Final Prescription
BUILDING CONFIDENCE THROUGH PRACTICE – Adult
5 CPD HOURS
This is an intermediate course addressing the seating and wheelchair mobility needs of the adult population. We will take the process from the beginning: including client assessment, postural mat evaluation and possible solutions for abnormal postures. We'll then translate this information into product prescription. This course will offer an opportunity to work through adult wheelchair prescription in a clear, step-by-step process designed to support successful outcomes.
We will address:
Critical components in adult wheelchairs to maximise health, posture and function
Creating genuine seating and mobility solutions in the real world – considering patient desires, abilities and funding restrictions
Key features and configuration available on Quickie wheelchairs
At the end of this workshop, participants will feel confident in assessing and prescribing seating systems and wheelchairs for the adult client.
Presenter: Tilly Brook
Occupational Therapist
Clinical Hub Team Leader – Australia
Tilly has travelled the world in her 10+ year career as an Occupational Therapist working within the assistive technology industry. Tilly trained as an Occupational Therapist in Sydney Australia and worked at both Liverpool and Royal Rehabilitation Centre Sydney Brain Injury Units working with clients with neurologic disabilities; providing both functional and cognitive rehabilitation and prescribing wheelchair and seating.
In 2015, Tilly moved to Singapore where she worked with the Cerebral Palsy Association, Singapore. Whilst in this role, Tilly provided wheelchair and seating mentoring to Occupational Therapist, teachers and carers. In 2017 she moved to Auckland, New Zealand where she worked with the specialised wheelchair service, Mobility Solutions.
Tilly is currently the Clinical Hub Team Leader where she has assisted in the development of the Sunrise Medical Australia clinical services. She provides education to clinicians around Australia and assists in the prescription of wheelchair and seating for clients with complex seating needs.
Presenter: Lisa Bidgood
Occupational Therapist
Lisa began working as an Occupational Therapist after graduating from LaTrobe University, Melbourne in 2005. Since then, her professional career has led her to work with adults and children in a variety of settings within the area of Neurological Rehabilitation. She places emphasis on positioning to optimise movement, function and vitality when working. Lisa has recently relocated from Sydney to work as part of the Sunrise Medical Clinical Hub in Queensland.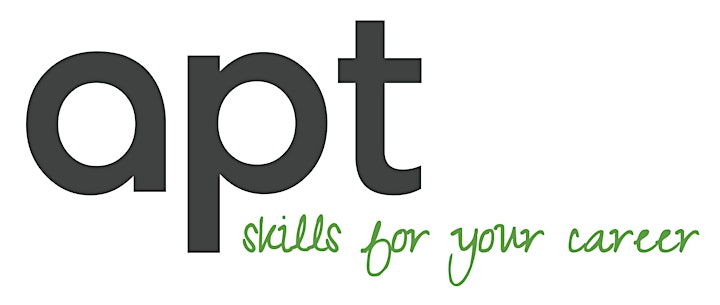 Organiser of APT Toowoomba CPD Event
Aidacare  is the leading provider of Healthcare Equipment and Rehabilitation Products to Aged Care facilities, Hospitals, Physio and Occupational Therapists and private retail clients in Australia.
Aidacare has a commitment beyond supply of high-quality Healthcare Equipment. We partner with our Customers to ensure that we are supplying "Solutions" to Staff Health and Safety, Maximise Quality of Care and ensuring the Investments in Equipment will deliver appropriate outcomes.
Aidacare Healthcare Equipment is committed to providing high quality external training for Health Professionals and other Professionals associated with the provision of Assistive Technology.
Our Aidacare Professional Training (APT) Program aims to provide all Healthcare Providers, such as Allied Health, Nurses, Case Managers, Carers and other Medical Professionals, with the most up-to-date and relevant Professional Training in regards to the Clinical Application of Assistive Technology Equipment.