APT CPD Event Aidacare Professional Training - Skills for Your Career
About this event
Power to the People
Power Mobility
SO MANY OPTIONS AND CONSIDERATIONS: COMPLEX SITUATIONS REQUIRING UNIQUE SOLUTIONS (PTP)
5 CPD HOURS
Join us for a Quickie Masterclass in complex powered mobility. We will go beyond the typical and address when standard features don't meet client functional need. We'll look at more complex situations including less typical power seating systems - such as standing, lateral tilt and anterior tilt. We'll address complex access and programming issues. When a joystick isn't appropriate – what are the options and how do we best assess and evaluate what might work? How does that fit in with real world funding and assessment issues? We will develop strategies to maximize client potential via simple adaptations, programming and other drive control choices. We'll look at integration of smart phones and environmental control units.
You'll leave this course excited to work with power wheelchairs!
Presenter: Amy Bjornson
BS, MPT, ATP, SMS, Physiotherapist
Director of Clinical Education - Asia Pacific
Trained as a Physical Therapist in the United States, Amy has over 20 years' experience working with the adult and pediatric neurologic populations, with specialties in the treatment of spinal cord injury, and evaluation and provision of assistive technology for clients with physical challenges. She was the director of the Seating and Mobility Clinic in Boston, MA USA and provided consultation services to the United Cerebral Palsy Foundation.
Based in Sydney, Amy currently develops and implements national and international training programs on using Assistive Technology to enhance inclusion, health and well-being in those with physical disabilities. She also serves a product improvement and development role for Sunrise Medical, Australia.
Amy focuses on providing sound solutions that create positive results, even in challenging environments. She consistently implements innovative ideas focused on improving the lives of people with disabilities. She assisted with foundation of Australia's chapter of GoBabyGo, a charitable organization dedicated to early mobility for very young children.
Amy is a dynamic speaker who has lectured extensively on seating and mobility, wound management and the physical therapy treatment of spinal cord injured clients. She has also travelled to several developing countries, learning and sharing information with their medical communities.
Amy received her ATP certification in 1995, SMS certification in 2015 and Australian Physiotherapy certification in 2018. She is a friend of NRRTS and a member of RESNA. She is an active member of Wheelchairs for Humanity, Health Volunteers Overseas and offers technology support to Hidden Treasures Home, Fuzhou China.
Presenter: Lisa Bidgood
Occupational Therapist
Lisa began working as an Occupational Therapist after graduating from LaTrobe University, Melbourne in 2005. Since then, her professional career has led her to work with adults and children in a variety of settings within the area of Neurological Rehabilitation. She places emphasis on positioning to optimise movement, function and vitality when working. Lisa has recently relocated from Sydney to work as part of the Sunrise Medical Clinical Hub in Queensland.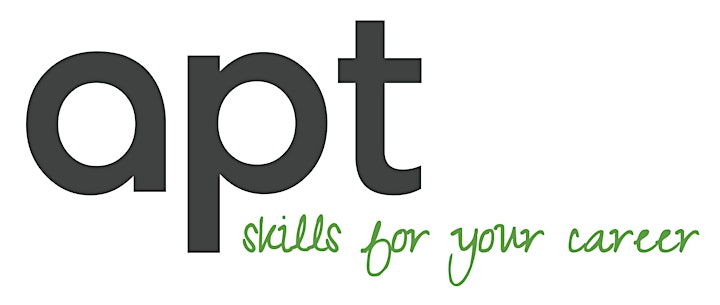 Organiser of APT Sunshine Coast CPD Event
Aidacare  is the leading provider of Healthcare Equipment and Rehabilitation Products to Aged Care facilities, Hospitals, Physio and Occupational Therapists and private retail clients in Australia.
Aidacare has a commitment beyond supply of high-quality Healthcare Equipment. We partner with our Customers to ensure that we are supplying "Solutions" to Staff Health and Safety, Maximise Quality of Care and ensuring the Investments in Equipment will deliver appropriate outcomes.
Aidacare Healthcare Equipment is committed to providing high quality external training for Health Professionals and other Professionals associated with the provision of Assistive Technology.
Our Aidacare Professional Training (APT) Program aims to provide all Healthcare Providers, such as Allied Health, Nurses, Case Managers, Carers and other Medical Professionals, with the most up-to-date and relevant Professional Training in regards to the Clinical Application of Assistive Technology Equipment.