Description
Join us and APT to redefine your luxury
APT will take care of everything, allowing you to live fully and find your version of luxury.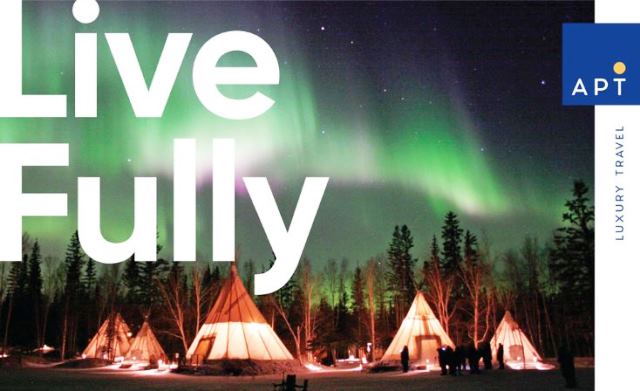 Live Fully
It's falling in love with the world all over again. Adventure. Exhilaration. Laughter. Flavours you can't get enough of. Making friends. Embracing the unknown. Being curious. Being surprised. Being free to live fully in every unforgettable moment.
Luxury Redefined
The indulgent or inaccessible. Adventurous or leisurely. Theatre or wildlife. Wi-Fi or campfire. Iconic or quirky. Introduction or in-depth. Maybe all of the above. At APT, we don't define luxury, we provide you the freedom to find your own version.
All Taken Care Of
With APT, everything you need and nothing you don't is included and organised. So from the moment you depart to the moment you return, you can relax knowing all the little details are being taken care of. It's the sort of luxury that sets you free.
Information Day Thursday 25 July - Your Choice of Sessions