APT Free Seminar: Selecting a Wheelchair Seat Cushion and Back Support - What is the Process? What Tools do we have to Assist us and what Factors should we Consider ?

Tuesday, 6 November 2018 from 9:00 am to 1:00 pm (AEDT)
Event Details
Aidacare Professional Training with Vicair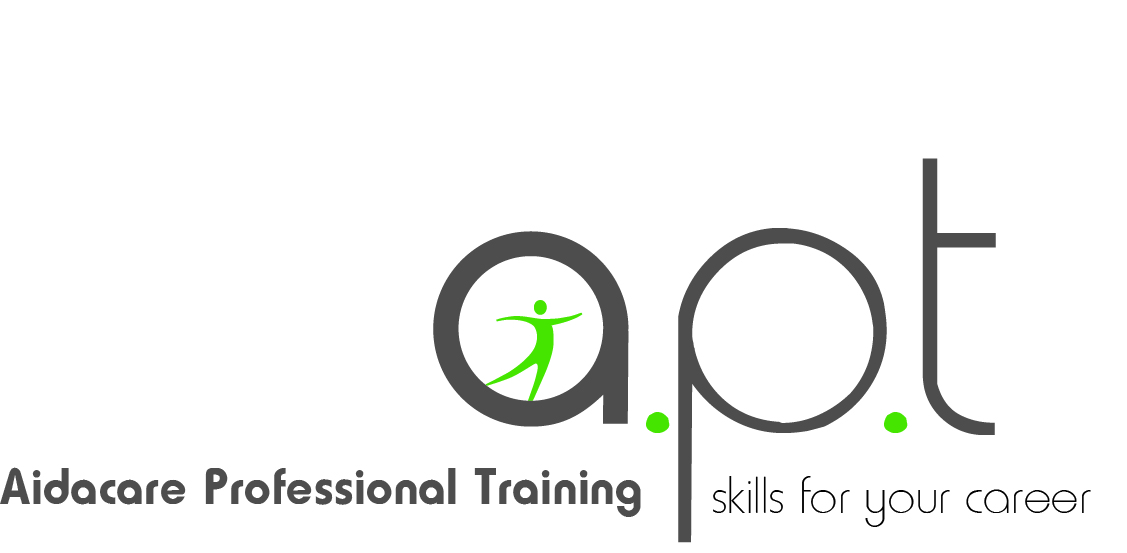 APT Free Seminar: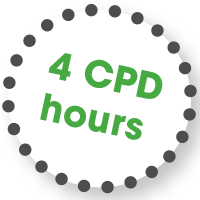 Arrival: 8:30am
Session: 9:00am to 1:00pm 
APT Free Seminar: Selecting a Wheelchair Seat Cushion and Back Support - What is the Process? What tools do we have to Assist us and what Factors should we Consider ?
This program is designed to provide immediately applicable concepts to anyone involved in the assessment
and prescription of seating technology.  The focus of this discussion will be on principles and practices as they relate to seating/positioning and with a special emphasis on skin integrity and postural management.
The hands-on assessment process including the use of interface pressure mapping and iShear where applicable, will be reviewed with emphasis on conducting risk assessment for sitting related pressure injuries in combination with a postural and functional analysis. Considerations for the selection of seat cushions and back supports using a clinical and scientific approach, will be reviewed. Not only will we as a group identify the key parameters for seat cushions and back supports being prescribed with regard to the results of our clinical assessment but also to the application of the prescribed items. Interactive discussion will emphasise the importance of using this approach as we strive to justify and be accountable for everything prescribed. This course will facilitate critical thinking and assist therapists in confident decision-making, clear documentation and positive objective outcomes.
Learning Objectives
•  Understand the goals of seating as they relate to the seat cushion and back support
•  Interactive case example discussion based on field experiences
•  Discuss how assessment findings translate into seat cushion and back support product parameters
•  See several case examples showing how a Vicair cushion is used effectively
•  How to adjust a Vicair cushions and handy adjustment tips
•  Doing a hand check on a Vicair cushion

Lunch and refreshments provided. Please email training@aidacare.com.au if you have any dietary requirements.
Presenter: Sharon Sutherland-Pratt 
Educational consultant, PT, MISCP, 
MNAPTA: Owner/Manager of Seating Solutions LLC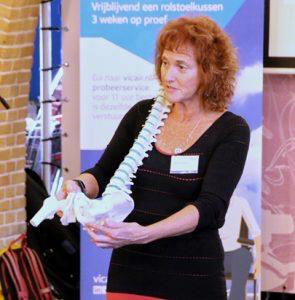 Sharon has specialised in the field of seating, positioning and mobility since 1990. Graduating from the University of Dublin, Trinity College as a Physiotherapist, Sharon has experienced many aspects of the industry. She has given over 800 presentations on positioning, seating and mobilty to audiences, including physio/physical and occupational therapists, engineers, physicians, attorneys, nurses and case managers worldwide. 
Sharon is a contributing author in the recently published "Seating and Wheeled Mobility: A Clinical Resource Guide." Known to many as a dynamic, compassionate and highly energetic speaker, Sharon's knowledge and clinical experience makes her a very skilled clinician and instructor.
www.seatingsolutionllc.com

Have questions about APT Free Seminar: Selecting a Wheelchair Seat Cushion and Back Support - What is the Process? What Tools do we have to Assist us and what Factors should we Consider ??
Contact Aidacare - APT
When & Where

Mercure Hotel
424-458 Hoxton Park Road
Liverpool West, NSW 2170
Australia

Tuesday, 6 November 2018 from 9:00 am to 1:00 pm (AEDT)
Add to my calendar
Organiser
Aidacare is the leading provider of ward based equipment and rehabilitation products to Aged Care facilities, Hospitals, Physio and Occupational Therapists and private retail clients in Australia. We have locations across NSW, Victoria, Queensland, Tasmania and South Australia, and together with our Network Partners you can be sure we service your area in both Metro and Regional centres.

The Aidacare Professional Training (APT) is a national program that offers all healthcare providers, such as Allied Health Clinicians, Nurses, Case Managers, Carers and Medical Professionals the most up-to-date educational training. This is a great opportunity to build up your CPD (Continuing Professional Development) hours which Occupational Therapists and Physiotherapists need for the renewal of their registration each year.
* Please note that still and moving images may be taken or recorded during an Aidacare APT event and used in any or all of the promotional and advertising material of Aidacare. The images may be used in various media formats including online media, social media, print, newspaper, video, public display televisions and electronic means of communication and in any edited form. If you do not consent to this, please notify kate.williamson@aidacare.com.au prior to the event.