April Holidays - Free Claymation Workshop @ The Hewett Centre
Description
Light Regional Library Service Presents:
A Free Claymation Workshop by GooRoo Animation @ The Hewett Centre
Join us for a free 3 hour Claymation workshop by GooRoo Animation.
You'll design your own characters, film your own movie and watch your masterpiece back on the big screen!
For children aged 8 and up
Children 5-7 can attend with an adult helper
Should the workshop book out, a second session may be offered in the afternoon.
Join the wait list on this page to be notified if a second workshop will take place.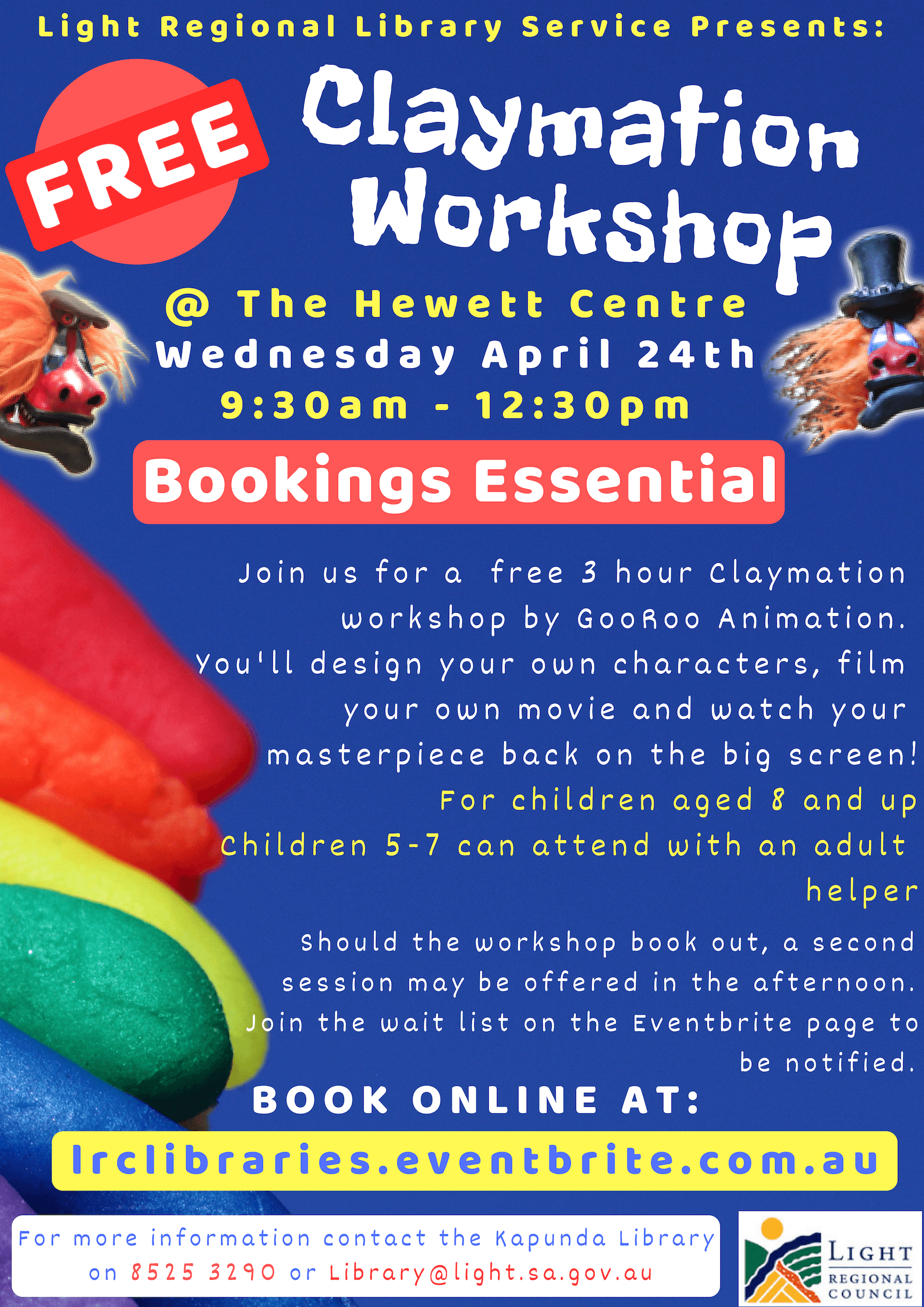 Organiser of April Holidays - Free Claymation Workshop @ The Hewett Centre
Kapunda Public Library - 51-53 Main Street, Kapunda, SA, 5373 - Tel: 08 8525 3290
Freeling Public Library - 7 Hanson Street, Freeling, SA, 5372 - Tel: 08 8525 3240
Greenock Public Library - Kapunda Road, Greenock, SA, 5360 - Tel: 08 8562 8308
Photographs are sometimes taken at Library events and may be used for promotional purposes. If you do not wish to have your photograph taken please advise staff at the event.