Description
The suicide risk can be reduced when people better understand how to respond. ASIST is a two-day interactive session in suicide first aid. Participants will learn the necessary skills to intervene and prevent the immediate risk of suicide. Training is available to anyone over the age of 16. No previous experience is required.
This is an amazing resource for those who find themselves in a position of trust or leadership. Coaches, Volunteers, Parents, Nurses, Doctors, Health Care Professionals, Community Workers, Teachers, Personal Trainers, Management/ Team Leaders, Small Business Owners, Police and Emergency Response Workers, PSO's, Counsellors.....the list goes on. You never know when you might find yourself in a position in which you are 'expected' to helps someone talking about suicide or with thoughts of suicide. ASIST is an opportunity to equip yourself with the tools to keep someone safe in their moment of need. It can be an intimidating topic but ASIST is designed to make it easier, in a safe environment with like-minded people and facilitators who are understanding and tentative.
ALIVE CRUSADE COMMUNITY ASIST -Saturday 10th and Sunday 11th FEBRUARY 2018 (2 day workshop) 9am-4.30pm each day
Cost: $99 pp which includes Workbook, Certificate, Tea and Coffee facilities, Morning/Afternoon Tea and a Light Lunch. (Please detail any dietary requirements)
PLEASE NOTE: We are offering this as a partially funded community assessible ASIST, normal price is $390pp. Limited spots so get in Quick!!
Location: St John of God Hospital - 75 Kangan Drive, Berwick VIC 3806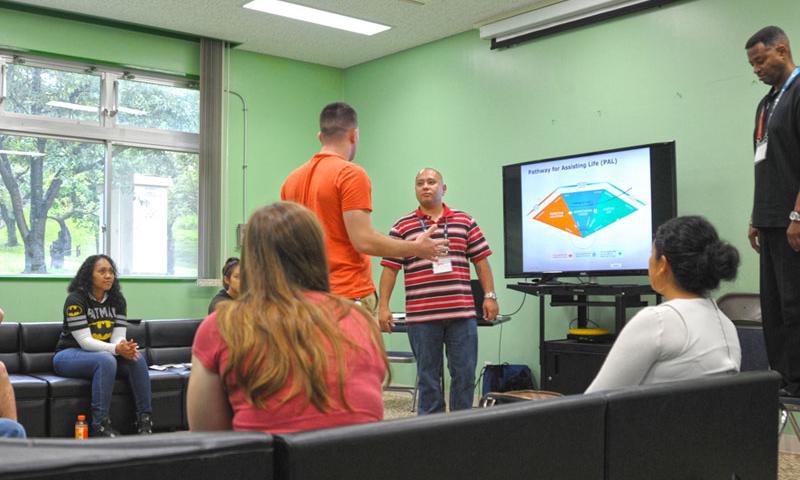 More information on ASIST 11
ASIST teaches participants to recognize when someone may have thoughts of suicide and work with them to create a plan that will support their immediate safety. Although ASIST is widely used by healthcare providers, participants don't need any formal training to attend the workshop—anyone 16 or older can learn and use the ASIST model.
Since its development in 1983, ASIST has received regular updates to reflect improvements in knowledge and practice, and over 1,000,000 people have taken the workshop. Studies show that the ASIST method helps reduce suicidal feelings in those at risk and is a cost-effective way to help address the problem of suicide.
ASIST Creators Livingworks hope that ASIST will be utilised as 'Mental Health First Aid' and that the community will begin to see its benefit much as they do CPR Training and Medical First Aid within workplaces and the Community.
Learning goals and objectives
Over the course of their two-day workshop, ASIST participants learn to:
· Understand the ways that personal and societal attitudes affect views on suicide and interventions
· Provide guidance and suicide first aid to a person at risk in ways that meet their individual safety needs
· Identify the key elements of an effective suicide safety plan and the actions required to implement it
· Appreciate the value of improving and integrating suicide prevention resources in the community at large
· Recognize other important aspects of suicide prevention including life-promotion and self-care
Workshop features:
· Presentations and guidance from two LivingWorks registered trainers
· A scientifically proven intervention model
· Powerful audio-visual learning aids
· Group discussions
· Skills practice and development
· A balance of challenge and safety
For more information please contact:
Julie Anne Williams
E: Alivecrusade@gmail.com P: 0409 910 130 www.alivecrusade.com