Description
Not to be missed, the APNS Annual Conference is one of Australia's most important forums for independent community care and nursing providers. The event covers industry development and changes, operations, sales and marketing, and care development.
Join and network with fellow business operators while reviewing the challenges facing the home care industry for the upcoming 12 months. Plus, learn how home care providers can best manoeuver through those challenges with tips from great speakers about day-to-day business operations to help you maintain profitability and remain competitive.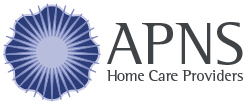 Organiser of APNS National Conference 2018: Rising to the Challenge
APNS (Association of Private Nursing Services Inc) is a national membership organisation representing private companies in the community, aged care and disability sectors.
APNS was established in 2006 by a group of service providers to collaborate, share, contribute and raise the standards of in-home care being provided in the community. 
Today, the Association represents a growing national membership of independent businesses with a focus on adhering to the founding principles of quality community care.