Description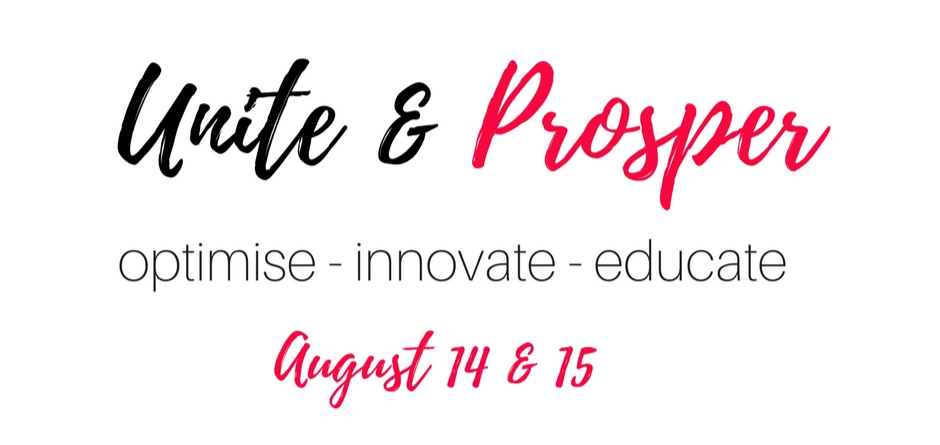 DAY 1 SOLD OUT!
DAY 2 CLOSE TO CAPACITY..
The largest revenue/yield management focused conference and exhibition in Asia-Pacific.
Hosted by: Australian Revenue Management Association (ARMA)
In support with the: Accommodation Association of Australia (AAoA) and industry partners Tourism Industry Aotearoa (TIA) and Caravan & Camping Industry NSW (CCIA NSW) and TAA
---
This year's Summit has a travel theme and will include workshops & educational discussion around how we can "Unite & Prosper" as an industry to leverage demand and optimise profits...and it's ACRONYM FREE!
---
AUGUST 14 - PRE SUMMIT WORKSHOPS & NETWORKING DRINKS ** SOLD OUT **
10.30am - 11.30am - Arrival registration & light snack
11.30 sharp - Welcome, Melissa Kalan – Founding Director, Australian Revenue Management Association
11.45 – 12.15pm - REVENUE MANAGEMENT "CROWD SOURCING" PANEL
Get your questions answered at the Summit
Panel discussion featuring our revenue leaders & experts answering audience generated questions
Mr Patrick Andres - Senior VP, Asia-Pacific, Middle-East & Africa - The Rainmaker Group
Mr Scott Nicholas - Director of Revenue, Grand Hyatt Melbourne
Ms Avril Carter - Sales Director Australasia - ReviewPRO
Ms Margaret Shannon - General Manager - Ballina Beach Village
Mr Edwin Saldanha - Regional Manager Oceania - STAAH
Ms Marit Connell - Director of Revenue, TFE Hotels
Moderator - Paul Hammond, Business Development Manager, Pacific - STR
---
12.15pm – 1.00pm - REVENUE MANAGEMENT KEYNOTE
MR MARK BUNTING
It is always a pleasure hearing Mark "speak our language", his keynote will focus on innovative pricing & distribution strategies to drive profit, challenges and the evolution of RM in his business model..
Mark joined Sydney Airport from American Express Global Business Travel where he held various regional positions that focussed on regional and global sales and decision support analytics as well as the development and execution of global incentive programs.
Mark began his commercial career in the airline industry with Ansett Australia in the early 90's which led to various roles with three other international carriers. After completing his degree in Business/ Tourism Management at UTS he successfully secured a role in the revenue management department at Qantas in 2000.
"The Revenue management role at Qantas was my first exposure to what revenue management was all about but more so it was the beginning of a journey that has shaped the last 20 years of my career!"
Mark's revenue management role at Qantas enabled him to understand the principles associated with revenue and yield management as well as its application, and it gave him hands on experience. It also led to subsequent roles in revenue management system development as well as airport departure control systems.
"I would not be successful in my current role at Sydney Airport had it not been for the experience I gained in the revenue management roles at Qantas as well as the sales and analytic experience I gained at American Express.
Revenue management is an exciting strategic area that at its core is a way of matching supply at the right price with existing demand. At Qantas, demand patterns repeated themselves but in parking it's different, which makes the approach more challenging to apply.
Mark's role as Commercial Manager at Sydney Airport sees him responsible for the development and execution of strategy and tactics that maximise revenues through influencing customer behaviour via the control of pricing and inventory allocation for the airport's car parking assets.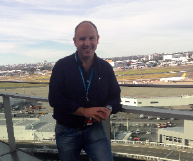 ---
1.15pm – 3.00pm – WORKSHOPS - ROUND 1
WORKSHOP 1
Advanced Revenue Management - REV UP Your Strategy

Feel you have rooms optimisation covered? this session focuses on some of the latest developments in revenue management
· Pricing beyond BAR
· Optimising distribution channels to maximise profit
· Function space revenue management
- facilitated by IDeaS Revenue Solutions
"RevMarketing"
Covering valuable insights and tips on content marketing, SEO, SEM and social media
- facilitated by STAAH
Common Revenue Opportunities Operators Miss and How To Tap Them
1. Rate & availability disparity - the impact on direct bookings and brand integrity.
2. Data is your revenue generator. Are you missing a holistic approach to data collection?
3. Are your Revenue, Marketing and Sales functions closely aligned and your systems seamlessly unified to yield faster action, revenue & profits? Stop working in silos !
- facilitated by RateGain
Session moderators - Marit Connell & Amanda Hoolihan - Directors of Revenue, TFE Hotels
---
WORKSHOP 2
Revenue Strategy (Sales & RM) & Distribution
Revenue Management is always evolving and these days leaders in this space not only need to be distribution, marketing and technology experts in their own right but also need to be creative to optimise every opportunity, in this session learn -
How Luxury Escapes makes millions of dollars for their owners every year
- facilitated by Mr Adam Schwab - Co-Founder & CEO at Luxury Escapes
GDS revenue optimisation - expert tuition on how to master revenue optimisation
- facilitated by Amadeus
Navigating the changing distribution landscape
The online distribution landscape is changing fast - and the growing clutter makes it hard to keep up. OTA's, Metasearch and Direct are all viable channels, but how do you choose the right partners and balance the right mix?
- facilitated by Amit Peshawaria, Business Development Director ,OTA Insight
The online travel landscape and evolving customer demands
- facilitated by Jamie Griego and Grace Collins, Expedia
Session moderator - Rodney Williams, ARMA Commercial Director
---
WORKSHOP 3
Navigating the TECH MAZE or HAZE
Revenue management can be applied at any level, but without great tech support.....there are many missed opportunities, AND these go un-seen..have I got your attention?
Fresh back from HITEC in Houston, the worlds largest technology show, be dazzled or overwhelmed! as Ted Horner shares his thoughts on what you need to keep and grow your demand, optimise conversions & profit
- facilitated by Mr Ted Horner, Managing Director - E Horner & Associates
Blockchain - like a 2 year old on a sugar rush? - what on earth is Blockchain and how might it significantly impact business as we know it
- Fabian Bartnick, Vice President Asia-Pacific and International Business, LODGIQ
The Digital Transformation of the guest experience (GX) has had a huge role to play in the sheer complexity of the tech maze/haze - will accommodation operators ever be able to keep up?
- facilitated by Philip Stanley, General Manager - Sabre Hospitality Solutions
Session moderator - Beverley Wood, ARMA Event Director
---
WORKSHOP 4
Clever Campaigns, Case Studies & Corporate Strategy
The "Pay What You Want" campaign was an innovative pricing strategy that was launched by the BIG4 Great Lakes that ran for the entire month of August 2017.
The pricing strategy left it up to visitors of the park to decide what they thought the cabins or sites were worth and to pay accordingly, with no restrictions on length of stay or number of sites or cabins. There was also no minimum rate for the sites, with a reserve of $70 placed on the cabins per night.
The campaign was run in response to excessive discounting tactics being utilised by corporate chain parks, and used a unique marketing campaign as a base to attract consumers. The idea for the "Pay What You Want" promotion was developed over the early winter months, with extensive research done during May and June into the occupancy and revenue trends of the park and the industry, alternative pricing or packaging strategies, behavioural consumer psychology, and developing a strategy of how and when to implement such a campaign.
Are you excited?....don't miss our industry leader Margaret share her story & insights
- facilitated by Margaret Shannon - General Manager, Ballina Beach Village
Corporate Strategy
"Direct is Best" have we got it wrong? let's focus on our costs and learn some cost saving focus areas from a revenue management perspective.
- facilitated by Tamie Matthews, RevenYou
Sales and Marketing - What's the difference?
We know Sales and Marketing and Revenue should all work together but let's take a step back, in this session learn how to overcome objections in negotiations and should we budge on price, terms, days or nothing at all? plus what should marketing be focusing on?
- facilitated by Kim Jeffrey and Varia Mitchell, koncept konnect
Revenue Management Focus Areas - Q & A
Industry leader, Scott Nicholas - Director of Revenue Management, Grand Hyatt Melbourne
Session moderator - Scott Nicholas
---
3.00 – 3.30pm - AFTERNOON TEA & NETWORKING
---
3.30 – 5.15pm – WORKSHOPS - ROUND 2
Workshops repeat, delegates can attend a second workshop
PRE-SUMMIT CLOSE
5.15PM - 6.15PM - NETWORKING DRINKS IN BOBBY MCGEES
* Please remember to bring you lanyard for entry to the Summit day on August 15 *
---
OPTIONAL EXTRA TRAINING - Join the ARMA alumni of trained revenue management professionals, complete our popular THINK CHANGE GROW® Course in Yield Management Foundations
---
AUGUST 15 - SUMMIT DAY - 9AM TO 5PM ** CLOSE TO CAPACITY **
8.15am - Registration opens, visit the market place, network and get started on your CONNECT card.
9am sharp -Welcome, Melissa Kalan – ARMA
---
9.10am – 9.50am - SUMMIT KEYNOTE
MS ANDREA STAINES

We are absolutely delighted to have Andrea open our Summit this year. Andrea remains incredibly passionate about revenue management in business and draws upon her diverse professional portfolio and senior executive leadership roles, you do not want to miss hearing her speak...
Andrea Staines has been a professional Non-Executive Director for over a decade, and is currently on the boards of QIC, ASX-listed SeaLink Travel, Tourism Australia, Uniting Care Qld and NDIA (the NDIS Agency).
She was formerly on the Boards of ASX 30 Aurizon, Australian Rail Track Corporation (ARTC), Gladstone Ports, North Queensland Airports, Allconnex Water and ASX-listed Early Learning Services (now G8).
Andrea's community work includes the Australian Rural Leadership Foundation Board.
Andrea is a former CEO of Australian Airlines (mark II), a Qantas subsidiary flying between Asia and Australia, which she co-launched. This makes her one of few female airline CEOs globally, past or present. During this time, she was also a member of the Qantas Group Executive Committee. Prior to this, Andrea was the first female General Manager of Revenue Management at Qantas, leading a 150-strong team employing operations research algorithms and human intervention to optimise Qantas revenue.
Before joining Qantas, Andrea worked in various financial and strategy roles with American Airlines at their Dallas headquarters.
Andrea has an MBA (Distinction) focusing on finance and strategy from the University of Michigan, a Bachelor of Economics from the University of Queensland, and completed high school on full scholarship at the United World College in Singapore. Andrea is a Fellow of the Australian Institute of Company Directors (AICD) and a Member of Chief Executive Women (CEW).
She is the mother of two university students whom she raised single-handedly during her eight years as an executive at Qantas Group, including CEO of Australian Airlines.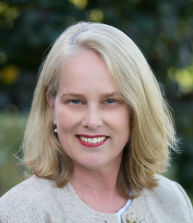 ---
10 am – 10.30am HEADLINE PANEL SESSION
"UNITE & PROSPER"
Back by popular demand, don't miss Martin's panel discussion on innovative ways the industry is growing yields and maximising profits. This panel will also explore the unification of internal operations and teams so you can enhance the customer journey and the critical steps needed to ensure that as we continue to grow and evolve, we do not lose touch with the little things that really matter to our customers.
Mr David G A Perry - Chief Executive Officer, The Windsor Melbourne
Ms Rachel Grier - Area Managing Director - Asia, IDeaS Revenue Solutions
Mr Darren Peisley - Chief Commercial Officer, Discovery Parks Group
Moderator: Martin Kelly, Industry Commentator and Publisher of TravelTrends.biz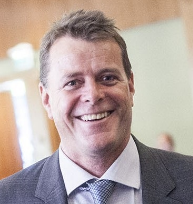 ---
10.30am – 11.10am - MORNING TEA - NETWORK & COMPLETE YOUR CONNECT CARD
---
11.15am – 12.45pm - THOUGHT LEADER HUBS - ROUND 1
Back by popular demand - delegates will be split into smaller HUBs where they will hear insights, tips & tricks on a range of topics. Speakers will rotate while delegates remain seated, engaging and interactive sessions.
Join the discussion on all the topics that MAKE YOU MONEY featuring;
1. Opportunity Cost - Understanding the value of a piece of business, using displacement and costs related to distribution, additional revenue opportunity and relationship value
2. Getting the Price Right - accommodation demand is at record levels, yet rate growth is sluggish. What can revenue teams do?
3. VALUE ADD brainstorm session & Terms and Conditions - what's working, what's not?
4. The WHY & the HOW on Metasearch - bringing you more direct bookings
5. Social Media - Facebook™ for business
6. The 7P's of Revenue
7. Personalisation
8. Customer obsession beyond the front office - looking at evolving tech consumer demands how can we influence these trends to directly impact your bottom line through revenue management in an e-commerce world.

9. Artifical Intelligence (AI)
10. GDS Marketing and influencing agents
---
12.45pm – 1.45pm - LUNCH - NETWORK & COMPLETE YOUR CONNECT CARD
---
1.45pm – 2.45pm - SALES PSYCHOLOGY & PRICING STRATEGY WORKSHOP
We are thrilled to have Jason Carley of Simon - Kucher & Partners facilitate at this years Summit. I first met Jason a few years back at a Pricing Summit we both spoke at and I absolutely loved his session..
TopLine Power®. This is what Simon-Kucher is all about.
We help our clients grow their revenues and profits. Faster, better and more sustainably than anyone else.
We do this by optimising their strategy, marketing, pricing and sales.
At Simon-Kucher, we have over 30 years of experience in creating top- and bottom-line growth strategies that deliver measurable results. A project with us increases our clients' profitability by 100 to 500 basis points on average.
We are especially renowned for our pricing experience. This is where we started, and this is where our core competence remains. Or, as acclaimed Northwestern University marketing professor Philip Kotler says, "No one knows more about pricing than Simon-Kucher."
Our solutions are made to last. That is easily said, but not so easily done in today's dynamic business environment. The world has never been so dynamic, with digitalisation unhinging established revenue models and urging everyone to rethink the way they market, price and sell products and services. At Simon-Kucher, we are ahead of these developments, and our solutions prepare our clients for the digital era.
Founded in Germany in 1985, Simon-Kucher today is a truly global company with more than 1,100 employees in 23 countries worldwide. All our associates are experts in strategy, marketing, pricing or sales, and they also have profound industry knowledge.
---
2.45pm - 3.15pm - AFTERNOON TEA (complete as much of your CONNECT card to enter the prize draw)
---
3.15pm – 4.45pm - THOUGHT LEADER HUBS - ROUND 2
Delegates switch rooms and join the discussion on the topics they didn't hear in round 1.
COMPLETED CONNECT CARDS COLLECTED
---
4.45pm - 5.15PM - SUMMIT PRIZE DRAW & CLOSE
5.15pm - SUMMIT CLOSE
I look forward to seeing you at the Summit :)

---
* View testimonials from last years event
* View the gallery from last years event
* Get Involved in the marketplace, all attendees are your target audience
* All delegates receive a copy of the current issue "RM" Magazine

---
Terms & Conditions
* Agenda can be subject to change
* no refunds (ticket/tickets transferrable on notification to ARMA)
* limited capacity on each day - delegates can attend two of the four workshops on offer
* slide decks will be shared post the event for all workshops (where permitted)
* Our popular CONNECT program will be run again this year with a major prize draw - details to follow.
* DELEGATES THAT BOOKED BEFORE 30 JUNE WILL BE GIVEN FIRST CHOICE TO RESERVE SEATING FOR PREFERRED WORKSHOPS *
Delegate email details will not be provided to our event partners unless you grant us permission to do so.
* Yes, please allow my email to be given to event partners & marketplace exhibitors for post event follow up and offers.
---