ANZSPM Aotearoa October 2021 Trainee and New Fellow Day
Nau Mai Haere Mai. ANZSPM Aotearoa welcomes you to Wellington for our annual trainee and new fellow day. Friday 29 October 2021
About this event
The ANZSPM Aotearoa 2021 October Trainee and New Fellow Day is a full day of training workshops. lectures and discussion for trainee Palliative Care professionals. This event is also open to junior consultants, GPs with an interest in palliative medicine, palliative care nurse practitioners, and medical officers.
This event precedes the ANZSPM Aotearoa 2021 Annual Education Update in Wellington on 30 and 31 October. To purchase tickets to the Annual Update, please click here
* Please note that the trainee day is being held at a different venue to the Aotearoa Update. This trainee day is being held at Te Omanga Hospice, Lower Hutt, Wellington. *
Program
The ANZSPM Aotearoa 2021 October Trainee and New Fellow Day is an opportunity for Palliative Care trainees to engage with some of the leading practitioners in the field and to learn the latest and developing methodologies in Palliative Care practice.
Speakers will include:
Alex Psirides (Co-Clinical director Wellington ICU),
Angela Ballentyne (Associate Professor of Bioethics, Otago University)
Jonathan Adler (SMO Hospital Palliative Care Team, Wellington Hospital)
Tom Middlemiss (SMO Te Omanga Hospice/Hutt Hospital)
Topics to be covered include:
Unconscious bias
Palliative care and Intensive Care
Communication skills focus: conversations about assisted dying
Focus on Cardiology
Click here to download the full program
Hot topic session
This session will be an opportunity for attendees to present!
This session is an opportunity to present a summary on a special interest of yours, innovation where you work, audit or research. Each attendee presentation can be up to 15 minutes long (presentation & discussion/questions). If we have high interest in this session we have the ability to run concurrent sessions so please feel free to take this exciting opportunity!
To express your interest in presenting one of these sessions, or to ask any questions, please email info@anzspm.org.au. Expressions of Interests close on 10th September 2021.
Any attendee is welcome to present, we all have expertise to share that others can learn from! We look forward to hearing from you.
Catering
Your ticket price includes food and drinks that we will provide on the day. We will also be organising a self-funded dinner at night. We will provide details about this closer to the date.
COVID Information
This event is in-person due to the interactive nature of our program. Full refunds will be available for any attendees that experience travel disruptions due to COVID. Please email info@anzspm.org.au if you have any questions about this.
In the event of a major disruption, we will endeavour to transition this event fully online.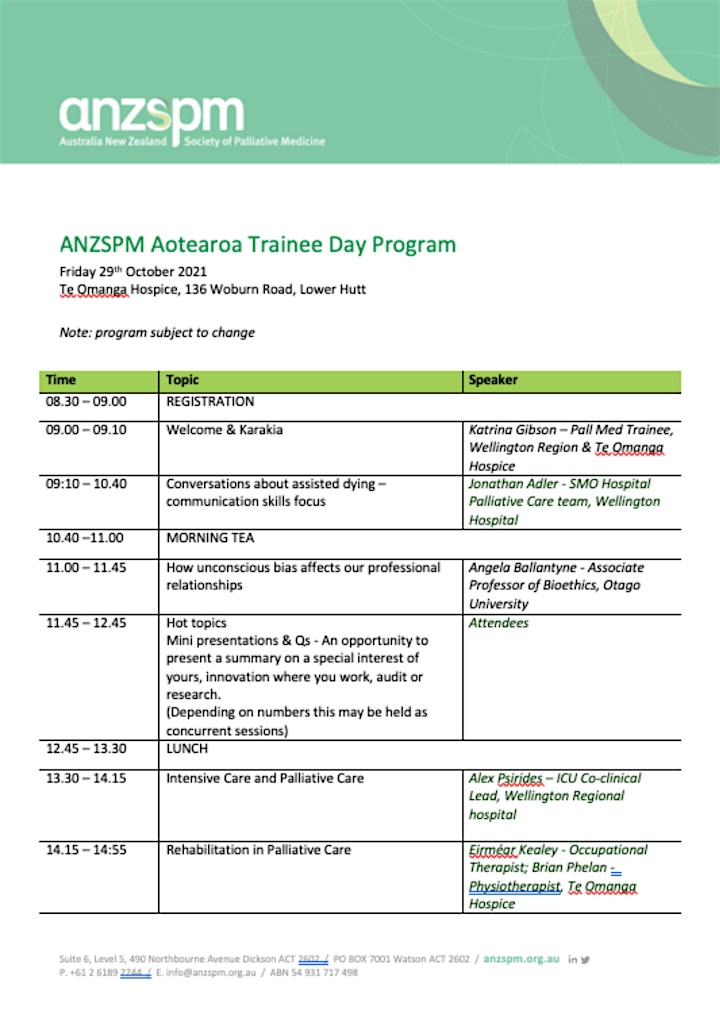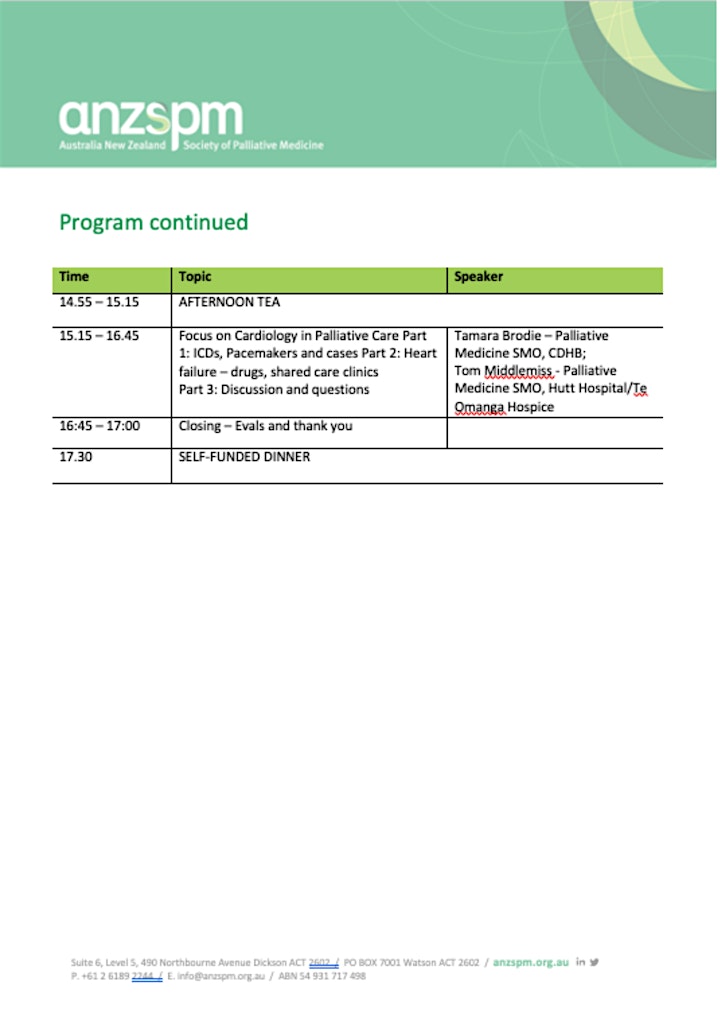 Organiser of ANZSPM Aotearoa October 2021 Trainee and New Fellow Day