Sales Have Ended
Registrations are closed
Sorry ticket sales have closed for this event. If number's allow, we will offer more tickets.
Sales Have Ended
Registrations are closed
Sorry ticket sales have closed for this event. If number's allow, we will offer more tickets.
ANZAC Day service will be held at the Port Noarlunga Christies Beach RSL (In location 5:15am for a 5:30am start. Ticketed event only)
About this event
We are pleased to announce the ANZAC Day service 2021, will go ahead. This year's event will see crowd numbers severely reduced. Our capacity to have our normal crowds, as per past years, will not occur, we will be restricted to 2000 guests, to comply with Covid Plans. This will comprise of an allocation to Veterans, RSL Member's and a second allocation, that will be open to the general public. We are trying to get the capacity number raised, TBC.
Due to limited numbers, one ticket and two additional guest ticket can be booked, per adult. Kids under 12 years old are not included in the numbers, you do not have to book them a ticket. The ticket is for the dawn service only. After the service, veteran's will have priority entry to the club, followed by general public.
We ask that you show tolerance and calmness with the situation at hand, we acknowledge, not everyone will get a ticket or be happy about the outcome.
Please respect that this event, ANZAC Day, is a day for all Australians, regardless of religion, racial background. It is a day to commemorate the bravery and self-sacrifice of past and present generations. It is a day to acknowledge the selflessness of all those who have been prepared to lay down their lives for Australia so that it can be a place of freedom for all.
Covid management will mean that anyone attending, will have to either be on the invited guest list or have a pre-registered ticket either on paper or on their phone and will have to scan a QR code or write down their name and contact number. Please do not come down for the dawn service if you do not have a ticket to the event. There will be security and fencing in place to allow crowd control.
We encourage those that can't attend, due to a number of restrictions, physical health, or location, to please light a candle and have their own special ANZAC service in your driveway, which we can remember in many ways.
We encourage community members to come down to the RSL during the day and pay their respects later in the day. Feel free to wander the memorial gardens adjacent to the club and enjoy the special feeling that ANZAC day gives.
We have limited capacity inside the club and we ask that those that come down to the RSL to visit, please be patient, expect delays, and possibly no entry. We will have capacity crowds. Club membership will not gain automatic entry, capacity is capacity!
We look forward to having ANZAC day ceremonies, back on, let's work together and make this a great event.
For up to date details, please see our website and Facebook page.
Note: Please allow additional time to pass through covid check points.
Restrictions of entry include:
Persons that do not comply with Covid in check in both QR coding and manual sign in. Persons that do not comply with Social Distancing
Anyone displaying the symptoms of;
- fever or chills
- cough
- sore throat
- runny nose
- shortness of breath
- loss of taste or smell
- diarrhoea and vomiting
The Port Noarlunga Christies Beach RSL, wish to acknowledge their major sponsor - City of Onkaparinga Council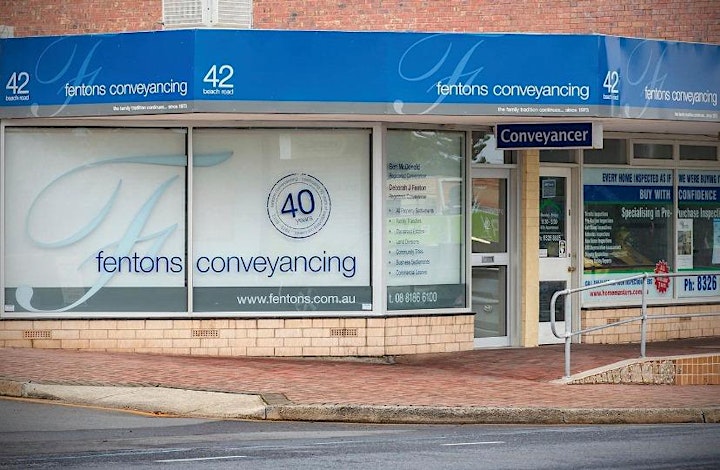 The Port Noarlunga Christies Beach RSL, wish to acknowledge the kind donation of our new lectern for ANZAC day, by Fentons Conveyancing - Christies Beach