"Anxiety is Suffering in Advance": Presented by Psychologist Lidia Genovese...
Description
Transition Town Guildford is delighted to be hosting a talk by Clinical and Counselling Psychologist Lidia Genovese.
Join us for an evening exploring anxiety in the 21st century and what we can do about it.
Entry is free but please register a spot via eventbrite.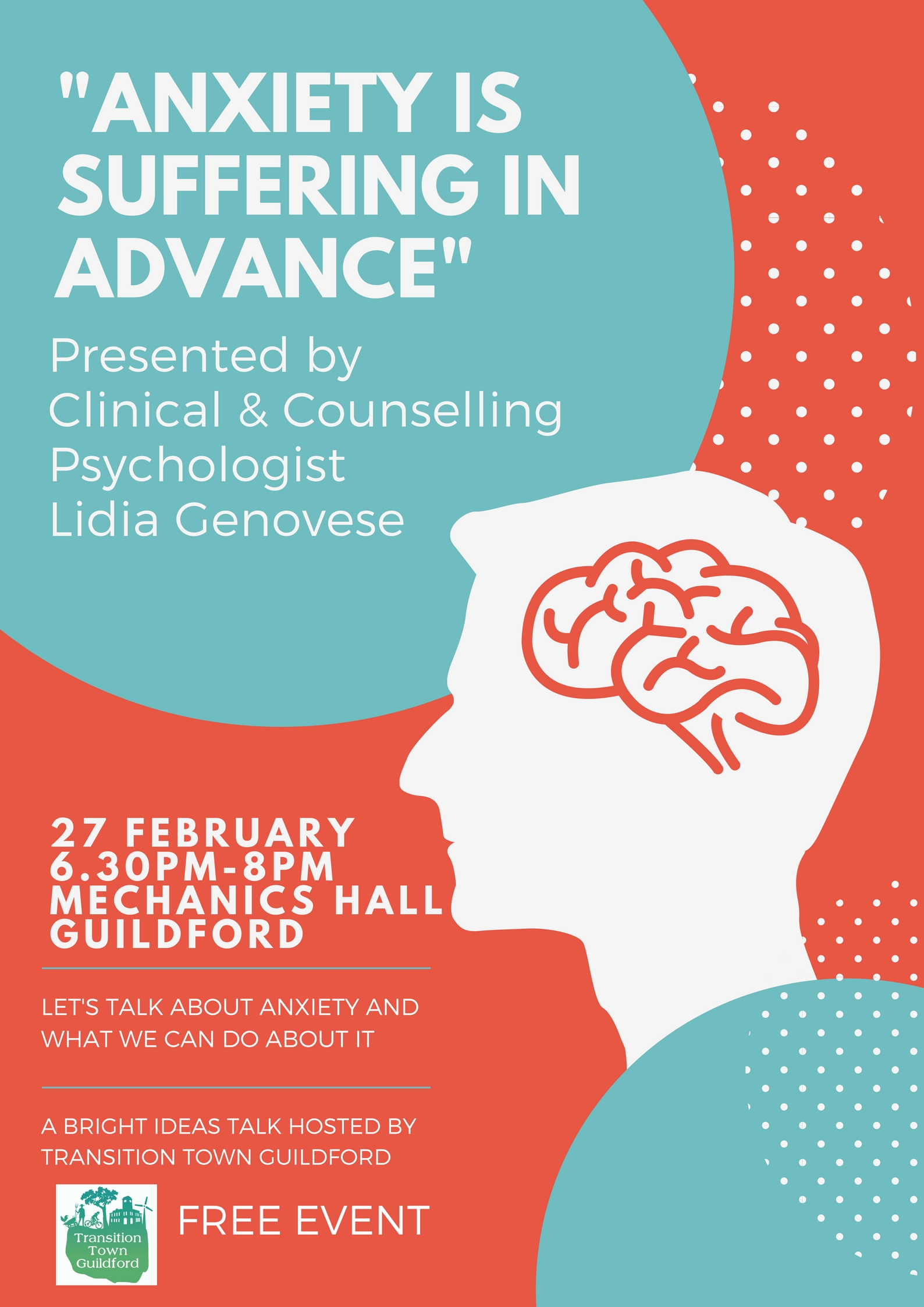 About Lidia Genovese
Lidia Genovese is professionally trained as a Counselling, Educational/Developmental and Clinical Psychologist.
She is a Fellow of the Australian Psychological Society and recipient of the Award of Excellence from the College of Counselling Psychologists. Lidia has run a thriving psychological practice for the last 35 years and has supervised and mentored many psychologists.