Description
From one generation to the next
ANU alumni have established excellent careers in the United States across education, finance, professional services, technology and NGO sectors. Join our panel of senior and recent alumni to explore how to craft a successful international career. In particular, they will discuss how they made the transition from Australia, key life and professional lessons they learnt along the way, and how they forged the development of their industry networks.
Share your experience over food and drinks with alumni in the area and a group of 26 current ANU students visiting NYC as part of their 2-week study tour to the US East Coast.
The event is hosted by Professor Steven Roberts (Dean, College of Business and Economics) and emceed by Associate Professor Vinh Lu (Associate Dean, Advancement & Engagement).
Panel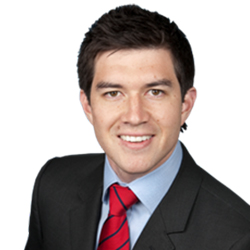 David H. Beven is a Director within Credit Suisse's Global Financial Institutions Group, which is a part of the Investment Banking and Capital Markets division. His portfolio covers North American insurance clients, including companies operating within the property & casualty insurance, life insurance, reinsurance and insurance services sectors, providing them with advise on mergers & acquisitions, capital raisings and other investment banking services.
David joined Credit Suisse in 2010 in its Sydney office and moved to New York in 2013. He graduated from The Australian National University in 2008 with a Bachelor in Economics and Actuarial Studies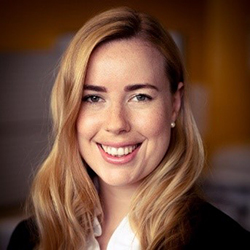 Stephanie Dunn is a Strategy and Operations Manager at Wolters Kluwer, a global information services leader. Stephanie leads enterprise transformation projects across all countries and business functions, with projects ranging from sourcing process transformations to establishing a sustainability program. Prior to Wolters Kluwer and New York, Stephanie worked as a Management Consultant at EY in Melbourne and Canberra, with clients across government, CPG, financial services and NFP sectors. Stephanie graduated from ANU in 2015 with a Bachelor of Laws (Hons), Bachelor of Arts and Graduate Diploma in Legal Practice.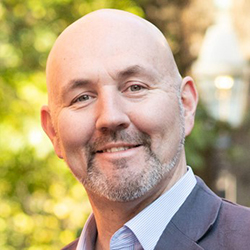 Adam Ford currently leads BluWave in Boston and was a Co-Founder and President of Touchinvest. With 20 years of experience in the finance sector across banking, asset management, trading, operations and sales in Australia, the UK and the US, Adam previously held a range of senior executive positions including Chief Investment Officer of Redd Road Capital LLC, Senior VP at Macquarie Bank, Manager – Soft Community Products at IntercontinentalExchange Inc., Senior Hedge Fund Administrator at Henderson Global Investors, as well as analyst roles at Citi and Goldman Sachs JBWere.
Adam Ford is an experienced board director for a number of philanthropic organizations. He is the Chairman of the Friends of the Royal Flying Doctor Service of Australia. Previously Adam was the President of ANU Alumni Association North America (2011-2015) and Chairman of ANU Foundation USA (2012-2018). Adam holds the Bachelor of Economics from the ANU.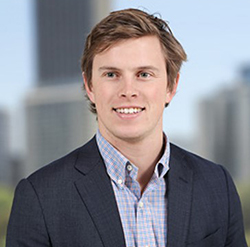 Angus Isles graduated from the ANU in 2014 with a Bachelor of Commerce/Bachelor of Arts. He was then a graduate with Deloitte Touche Tohmatsu as an Accountant in Sydney. After completing his Chartered Accountancy in 2018, he moved to New York City and now works in real estate investment, as an Analyst with Plato Advisors, focussing on the student housing sector.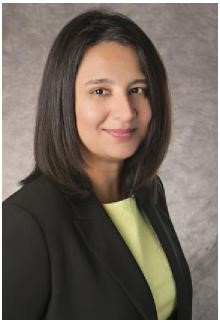 Reena Walia is a Risk Executive in the Financial Services industry in New York. Over two decades of experience across a wide range of fixed income and equity products globally, she has maintained extensive relationships with the US regulators and developed significant experience in advising Board of Directors.
Reena Walia is presently the Chief Credit Officer as well as the Regional Head for Credit, Market and Liquidity risks for HSBC North America. In her role, she has oversight of all financial risk associated HSBC's wholesale portfolio in the US. Her previous leadership experience includes Chief Risk Officer for 20 Gates Management, Head of Enterprise Risk Management for Depository Trust & Clearing Corporation, Head of Investment Products, Americas for Citigroup, Global Head of Structured Products for Credit Suisse. Reena earned her Bachelor's Degree in Economics and Bachelor's Degree in Commerce from The Australian National University, and, a Post-Graduate in Applied Finance & Investments from the Securities Institute of Australia.



Panel moderator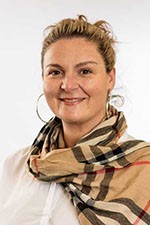 Yana Potrebica
General Manager, ANU College of Business and Economics
Yana Potrebica serves as a member of the College Executive and provides strategic leadership in areas of student administration and experience, human resources, employability, student recruitment, finance as well as communications and outreach. Yana's professional experience spans across multiple sectors, including senior leadership roles with the Government and in the non-government sector. Yana worked for the International Migration Commission, doing refugee resettlement in the former Republics of Yugoslavia and was later deployed by UNHCR to undertake refugee resettlement work in Syria and Pakistan. More recently she has completed her secondment to the Office of the Provost at ANU as the Director for Admissions Reform, responsible for developing a new admissions framework for both international and domestic students.