Location
Sydney Town Hall
483 George Street
Sydney, NSW 2000
Australia
Sales Have Ended
Ticket sales have ended
Thank you for registering for our event. We'll be in touch with you shortly with additional information related to your ticket and the event. See you there!
Just 3% of Australia's most exceptional entrepreneurs have made it this far. This is your chance to see them in action.
About this event
Antler Demo Day is the culminating event of a six-month program where Antler's portfolio companies will take centre stage to showcase the phenomenal businesses they have created.
It's a chance for the founders to market their MVP, identify new customers, but most importantly, secure external seed investment from attending local and international investors.
It will be unlike any other Demo Day you have been to before because Antler is unlike any other program in Australia.
More than 1,000 people applied to the Antler program. Only 3% of those people secured Antler's endorsement and funding. Now, we're proud to reveal to you the companies we have invested in.
These startups span industry and sector, including:
FinTech
InsurTech
Deep Tech
MedTech
GreenTech
and more
The founders are experts in their field, coming from a range of technical and commercial backgrounds, for example founders include:
Former CTO of McAfee APAC
Former Director of Product at Cabify (Spain's first tech unicorn)
Former IBM Researcher, previously worked on Australia's first bionic eye
As you will see below, the startup pitches are just a portion of the event. There will also be an expo hall, bookable mentoring sessions, and a keynote speaker.
To learn more about the event, the portfolio companies and their founders, check out our dedicated Antler Demo Day website.
EVENT DETAILS
Where: Sydney Town Hall, Centennial Hall (Entry via George St)
When: Thursday, 7 November from 5.00pm
Please check Sydney Town Hall's conditions of entry here.
AGENDA
5pm: Doors open
Expo hall - meet the founders and their startups
Mentoring sessions - get expert startup advice from Antler advisors
6pm: Pitching starts
A keynote speaker
Presentations by Antler's portfolio companies
7.30pm: Doors close to the general public
Invite-only investor networking session
9.30pm: Event concludes
SPONSORS & PARTNERS
This event is made possible thanks to our program and event sponsors:
Deloitte
Gilbert + Tobin
Tank Stream Labs
StartupSmart
We're proud to partner with companies that are supportive of the growth and development of the local tech startup ecosystem.
Special thanks also goes to the City of Sydney, and their Knowledge Exchange Program, which has enabled the use of this iconic Sydney venue.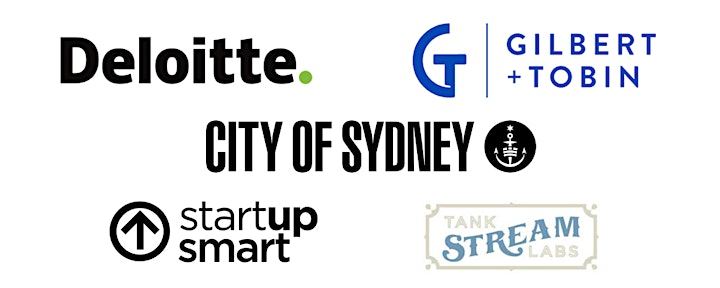 ABOUT ANTLER
Antler is a global startup generator and early-stage venture capital company. We bring exceptional individuals together from across the globe to help them build startups that will go to form great tech companies.
Antler helps entrepreneurs find the right co-founder and connects them to a top tier network of more than 350 advisors and experts worldwide.
We also provide funding from day one to support founders in building businesses that can positively impact local, regional and global economies.
To date, Antler operates in eight cities in five continents across the world with plans to launch many new locations in 2020.
This first Sydney program was launched in June this year with 70 exceptional individuals accepted from the more than 1,000 applicants. Over the first two months of the six-month program, these individuals formed 31 teams. Antler then invested $100,000 in pre-seed funding in almost half of these businesses, which have become the first series of Antler portfolio companies to come out of Sydney.
Apply for our second Sydney program, which kicks off in January, here.
For a snapshot of the first phase of the program, what it involves and to meet some of the entrepreneur that have participated in the first Sydney program, watch the video below.