Another Country - Encore Screening Due To Popular Demand - Fri 15th Feb
Description
Legendary Aboriginal actor David Gulpilil has spent his adult life trying to navigate his way through two very different cultures: that of his Yolngu people and that of the colonising Australian culture. In Another Country, he gives us first-hand insight into the confusions and chaos that occur in the clash between these cultures.
At the beginning of last century the Australian Government, along with entrepreneurs, opportunists and 'do-gooders', made a concerted effort to gain control of the lands of the Yolngu people across northern Arnhem Land, along the central part of northern Australia.
The long succession of would-be cattle barons, missionaries and government agents failed to dispossess the Yolngu of their lands, but the introduction of their new ways and different laws succeeded in eroding the heart of a complex culture that was once strong, defiant and self-sufficient.
Another Country is a documentary which considers, from the inside, the ramifications of one culture being dominated by another.
~
Join us for this powerful and insightful evening of film, live music, chocolate tasting and a delicious vegan gluten-free finger food dinner!

~
CHOCOLATE TASTING with PANA ORGANIC
A hand picked cacao pod from Bolivia. A coconut from the Philippines. Cold pressed cacao butter from Peru, Indonesian coconut nectar and Mexican dark agave. Wild carob from Spain, organic cinnamon from Sri Lanka.
Chocolate that's full of antioxidants, amino acids, vitamins and minerals. Chocolate without preservatives, that's vegan, gluten free, dairy free, soy free and refined sugar free. Chocolate for everyone.
https://pana-organic.com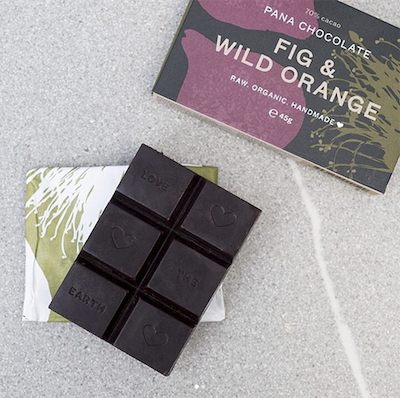 LIVE MUSIC with WILL CAMPBELL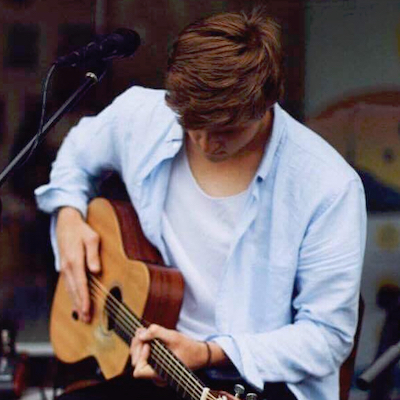 Will Campbell has been performing around Australia and has now finally found a home in Melbourne. His music can be summed up as Indie folk/jazz fusion accompanied by personal, heartfelt lyrics.
Currently working on his upcoming album, he is an act to look out for.

Check out his music on youtube here: https://goo.gl/EfQEgm

DINNER with ALISHA'S CAFE COLLECTIVE
Your ticket price includes a light but nourishing, delicious six dish, vegan, gluten-free standing-mingle finger food dinner by our caterer Alisha's Cafe Collective. Alisha's Cafe Collective is a passion project, fueled by the heart and soul of Husna Pasha. Husna is dedicated to bringing people together and empowering them through laughter and an appreciation of difference. "Alisha" is a portmanteau of Aliyah and Shahan, the names of Pasha's children with husband and co-owner Nicolas Rangasamy-Shakeel. Alisha's Cafe Collective menu is plant-based, and most dishes are inspired by Rangasamy-Shakeels' Mauritian and Pasha's Indian heritage. A portion of the cafe's profits are donated to a charity nominated by the community and presented at monthly events.

~ Menu ~
* Yellow Masala Spiced Baby Chat Potatoes with Coconut Chutney
* Mauritian Falafel with Spicy Sauce.
* Mushroom, Tomato and Basil Arancini ball with Pesto
* Beetroot and Mashed Potato Croquettes
* Vegetarian Samosa With Coconut Mint Sauce
* Mint Bliss Balls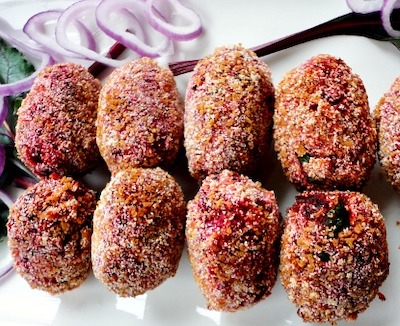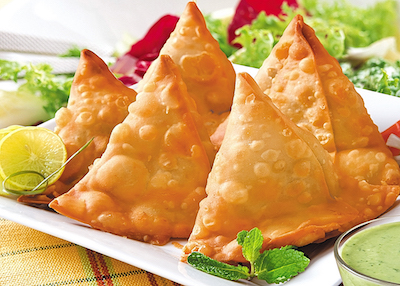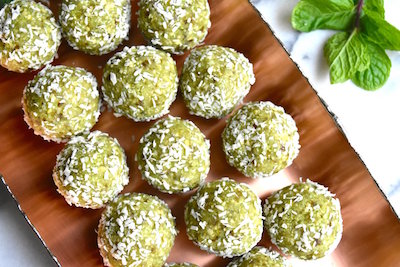 Program:
5.45pm: Doors open
6.00pm: Live music and chocolate tasting
6.30pm: Film (75 min duration)
7.45pm: Dinner

Investment:
(includes film, music, chocolate tasting and dinner!)
A portion of your ticket purchase supports the film maker! Thank you for supporting independent film making :-)
Adults = $41
Students/Pensioners/concession = $36

Refund policy:
* Please note that tickets are NOT refundable if you change your mind or are unable to make it on the day. Your tickets cannot be changed to another date. They may however be given to a friend to attend.

Getting there:
Please consider using sustainable transport to travel to the venue :-)
Walk: Library At The Dock is ten mins walk from Southern Cross Station
Tram: You can catch the number '11' or '48' trams from Southern Cross Station
Parking: There is limited metred parking in surrounding streets.

Accessiblity:
The venue is fully wheelchair accessible.

Enquiries:
kjstaton@icloud.com
Subscribe to our Films For Change E-invites!
Follow Films For Change on FB