Description
Rock it, bake it and sweet create it with Anna Polyviou on her first Australian tour.
Australia's punk princess of pastry has teamed-up with Roald Dahl's spectacular new musical, Charlie and the Chocolate Factory to create a delectable dessert inspired by the wonders of Willy Wonka.

Anna's new release "POPPING CARAMEL" is a greatest hits of the finest Belgian Callebaut® chocolate. Milk, caramel and white chocolate are all incorporated into the dessert's Pop-Corn Caramel Crunch, Vanilla Caramel, Salted Breton, Honey Ganache and Milk Chocolate Mousse. Learn Anna's secrets so you can cook like a rock star at home.

For this amazing 3-hour session, each student will work with Anna to create their very own "POPPING CARAMEL" with 7 amazing layers to take home.
Book today and get free entry into the draw to win 4 A Reserve passes to see Charlie and The Chocolate Factory at Sydney's Capitol Theatre, valued at $476. T&C's apply https://www.essentialingredient.com.au/store-page/anna-polyvious-competition-terms-conditions/?v=6cc98ba2045f
A limited number of tickets are available to get up close and personal with Anna at exclusive, hands-on masterclasses at The Essential Ingredient, Sydney.
Hold your breath. Make a wish. Count to 3 and get ready for a mesmerising joyride through a world of pure imagination!
Anna's bio:
Anna Polyviou is an award-winning Chef who has been dreaming up desserts for over a decade. Known for her sweet creations like Anna's Mess and Firecracker, Anna has a truly original take on pastry. As Creative Director at the Shangri-La in Sydney, she has transformed the pastry team and has been busy concocting amazing dessert degustations and high teas. Anna was a co-host on the reality cooking show Family Food Fight and a regular guest on MasterChef Australia. Anna's first cookbook Sweet Street sold out within weeks and her second book will be released later in 2019.
Roald Dahl's Charlie and the Chocolate Factory
Experience the wonders of Willy Wonka with Roald Dahl's spectacular new musical, Charlie and the Chocolate Factory currently playing at Sydney's Capitol Theatre until it moves to Melbourne's Her Majesty's Theatre from August 9. It's a delectable treat featuring songs from the original film, including Pure Imagination, The Candy Man and I've Got a Golden Ticket, alongside a brand new, toe-tapping Broadway score. Get ready for the Oompa-Loompas, incredible inventions, costumes and sets and more, more, more at this everlasting showstopper! Head to www.charliethemusical.com.au for more information on how to book tickets.
The Rock-Pop & Caramel Tour is presented by ChefsINK in association with Roald Dahl's spectacular new musical Charlie and the Chocolate Factory.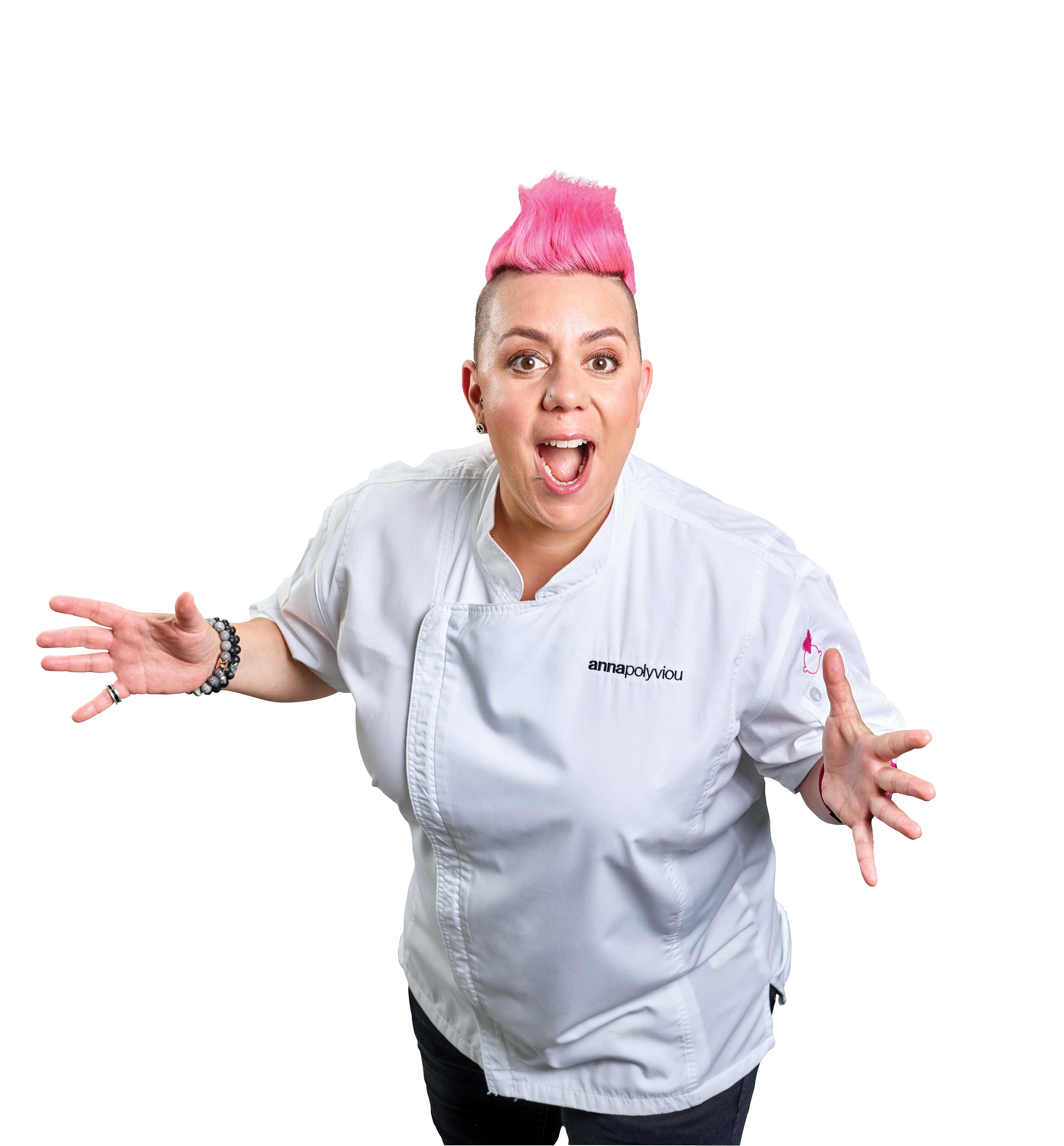 FAQs
To do list!
- Wear closed toed shoes (no 6-inch heels ladies!)
- Please tie back long hair
- Arrive early as the class will start on time (there's a lot to fit in!)
- Save the environment and bring a container in case of leftovers
We love Planet Earth
The Cooking School believes in recycling, reducing waste and reusing where possible. All food waste is collected by an organic recycling company that converts the waste into reusable energy.
Parking
St Margaret's Car Park at 417-435 Bourke Street, Surry Hills is a great option for parking with 80 spaces available and a 5-minute walk from the Cooking School. Casual parking rates after 5pm are $4/hour.
https://goo.gl/maps/wjqrwSKXBFF2
Booking Conditions:
Cancellations are non-refundable.
A change in personal circumstances does not entitle a ticket holder to return or exchange a ticket.
All bookings are confirmed on receipt of full payment and if a seat is available.
Reservations may be transferred to other classes with 30 days notice.
If you are unable to attend a reserved booking, you are welcome to send someone else in your place.
Reservations for classes and events close 30 minutes prior to the start time.
All classes and events require closed-in shoes.
The Essential Ingredient reserves the right to alter or cancel a class. Every effort is made to contact and accommodate guests in the event of alterations or cancellations. If a class is cancelled or moved to a date and/or time you are unavailable, you are entitled to a full refund.
Please inform staff of any dietary requirements whilst making a booking, we will attempt to accommodate you to the best of our abilities. Please contact us on 02 9555 8300.
Click here to view our full terms and conditions.

Proudly sponsored by: