Anita Wardell (UK / AUS) live in concert, featuring Declan Horan on bass and Dave McEvoy on keys.
About this event
Anita Wardell, Steeped in the bebop jazz vocal tradition is noted for her mesmerising and captivating jazz vocal improvisations and vocalese lyrics to instrumental solos. Anita is a musician who uses the voice as her instrument, displaying precision and agility, mixed with heartfelt emotion.
"Three features immediately impress: the challenging choice of material; the aplomb with which the songs are delivered; the space afforded to the band as a whole, enabling the excellent ensemble to fully explore a tune and in the process giving something of a live feel to proceedings." - Manchester Evening News
Concert Details:
Date: October 31 2021
Time: 4pm or 6pm (two repeat shows)
Location: Tabor Music, 68 Greenhill Rd, Wayville. Parking at rear (off Greenhill Lane).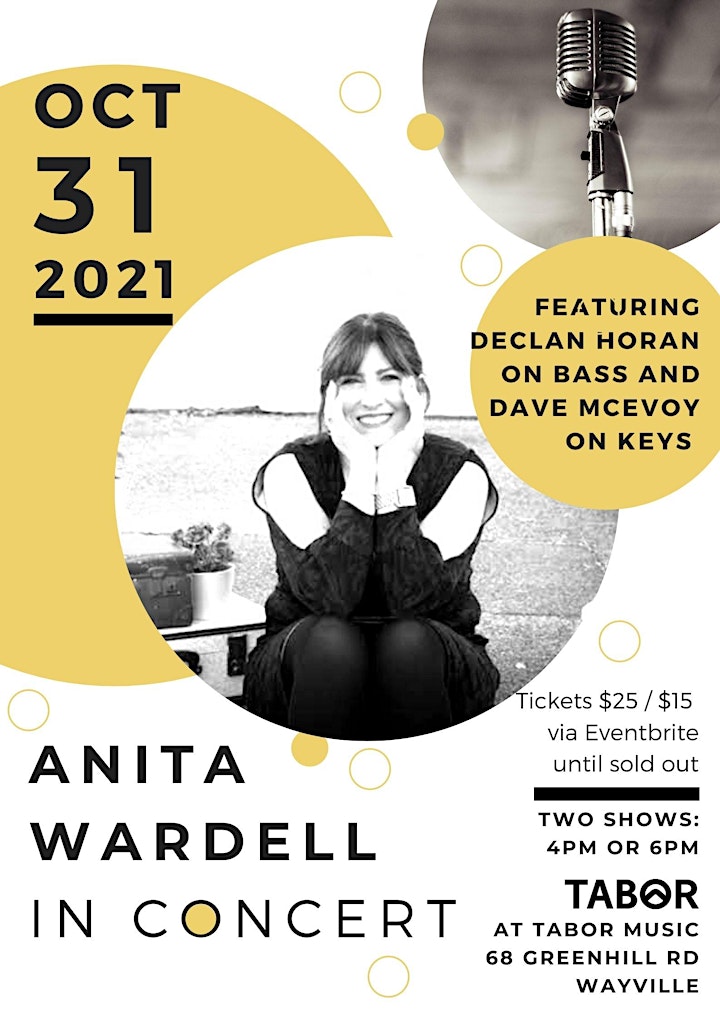 Organiser of Anita Wardell in Concert