Description
The Animal Welfare Collaborative will be hosting a forward-thinking conference on December 4th at Customs House, Brisbane, with the goal of designing a bold and optimistic future for animal welfare in Australia. Get ready to stretch your mind, imagine the impossible, and build connections in the process.
Keynote speaker: Professor Donald Broom, University of Cambridge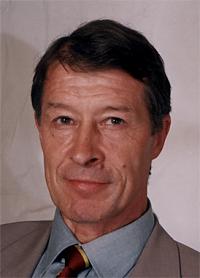 We welcome internationally renowned Professor Donald Broom to open Animal Welfare Horizons by sharing his vision for animal welfare. Professor Broom has developed concepts and methods of scientific assessment of animal welfare and investigated cognitive abilities of animals, the welfare of animals in relation to housing and transport, sustainable livestock production systems, behaviour problems, attitudes to animals and ethics of animal usage.

8:00 a.m. - Animal welfare in Brand Australia

How do we want to be known as a nation? Interact with the key influencers in Australia who are answering this question right now. Before us is an opportunity to make the Australian brand synonymous with the highest concern for animal welfare, and we must figure out how to seize it.

1:00 p.m. - Enrichment for animals (not just toys)

Listen to inspirational speakers and take part in lively activities that will make you think differently about what animals need to thrive and how we can go about creating these conditions.

5:30 p.m. - 7:30 p.m. - Public Launch of The Animal Welfare Collaborative

We invite TAWC supporters, ministers, dignitaries, business leaders, and members of the public to a red carpet event to inaugurate the public launch of The Animal Welfare Collaborative. We'll celebrate the journey that we've walked together to bring TAWC into creation and we'll look forward to a bright future of working together to improve the welfare of animals!