Description
Alumni & Friends of Monash Law
Exclusively for our valued Alumni and friends, this Masterclass is an exciting opportunity to take part in a select Law Masters elective for professional development.
CLASS DATES: Wednesdays 5, 12, 19 & 26 July 2017, 9.00am - 4.30pm
Dual Delivery Mode
This is a dual delivery mode program, meaning attendees from the Alumni & Friends Program and Law Masters students share the classroom experience. Alumni & Friends attendees are not enrolled as students and do not complete unit assessment for credit.
Overview
Examine the ways in which Australian law defines and regulates the control, treatment and welfare of non-human animals. Significant laws, regulatory systems, and contemporary policy debates related to human uses of animals in specific contexts will be critically examined. These may include: animals in agriculture; the live export industry; 'ag gag' laws; animals in science, research and education; companion animals; and animals in the wild. While the primary focus of the unit will be upon the law in Australia, where relevant international and comparative developments will be considered.
Outcomes
On completion of this masterclass, you will be able to:
Demonstrate specialised knowledge and understanding of the law, policies and objectives that constitute and underlie the regulatory schemes affecting animal welfare outcomes and management in Australia;

Investigate, analyse and synthesise complex legal and policy issues relating to the balance between commercial stakeholder interests, ethics, animal welfare objectives and the public interest in the management of human - animal relationships;

Research independently into relevant domestic and international materials on the regulation of animals in distinct contexts, demonstrating knowledge of appropriate research principles and methods;

Be in a position to interpret and transmit legal knowledge, skills and ideas to specialist and non-specialist audiences regarding rights and responsibilities under the regulatory regimes that relate to the treatment of animals in the contexts studied;

Use cognitive, technical and creative skills to solve complex problems relating to policy making and regulation in the field of animal law.
Who should attend:
This course is appropriate for any type of professional, whether you're a generalist seeking an introduction to the subject or a specialist who desires to consider advanced topics. Attendees will be expected to do a reading set for each class, and to undertake additional research and reading.
24 CPD units
Please check with your CPD scheme to confirm how many units you can accrue.
---
Dr Joanna Kyriakakis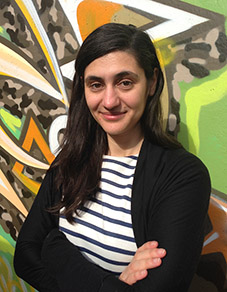 Joanna joined the Monash Faculty of Law as a Lecturer in 2010 and is an Associate of the Castan Centre for Human Rights Law. Her research interests lie at the intersection of corporate accountability, international criminal law, human rights, transitional justice, and legal theory.
Much of Joanna's work to date has examined the application of international criminal law to corporations. She has published articles and book chapters on this and related subjects, including in the Journal of International Criminal Justice. She has held visiting fellowships at Columbia University and the Lauterpacht Centre for International Law. Joanna worked previously with the South Australian Crown Solicitor's Office, and in both private and community legal practice.
---
More Information
Nina Massara
P: +613 9903 8528
Single Unit Study
Please visit the Monash Postgraduate Law website if you wish to enrol in this class as a single unit enrolment for university credit or award. (Eligibility criteria apply.)