Description

Animal Justice Party - National Conference 2015
"HAVE YOUR SAY !"
Saturday, 4th July 2015
Abbotsford Convent, Abbotsford, Melbourne
* Members Only Event*
AJP is a party which relies on the contributions and feedback from its members to help shape the future direction of it's policies, campaigns, fundraising ideas and election campaigns. As the party grows in membership and political success YOUR input is important now more than ever. This conference is a major gathering of members from across Australia and provides an opportunity for you to Have Your Say.
We have a very exciting program including, keynote speaker, Mark Pearson, AJP's representative in the Upper House of the NSW Parliament, State Reports, Workshops and many opportunities for YOU to Have Your Say!
Special pre-recorded presentation by
*International Guest - Marianne Thieme*
Parliamentary leader Party for the Animals - House of Representatives - Netherlands
Full Conference Program is avaliable at : www.animaljusticeparty.org or www.ajpvic.org.au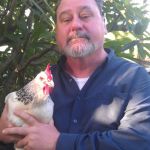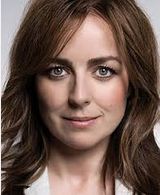 ( Keynote Speaker,Mark Pearson MP) (Marianne Thieme, Party for the Animals)
Date: Saturday, 4th July 2015
Time: 9.00am - 5.30pm
Registration: 9.00am - 9.20am
Venue: Abbotsford Convent - Community Room (access via the Linen Room)
Catering: Morning tea, Buffet Lunch and Afternoon tea is included (Vegan)
* For special dietary requirements please complete the section on the registration form.
* Requests for Special Assistance can be completed on the registration form.
This is a MEMBERS ONLY event
however if you are not currently a member please join before purchasing your tickets at: http://animaljusticeparty.org/join
If you can not attend the conference or would just like to support the event consider making a donation. Donations up to $1500 are tax deductible.
On behalf of the animals, thank-you for your support!
Important:
Once you have purchased your tickets you will receive an order confirmation email from Eventbrite, AJP's ticketing partner. Your e-ticket(s) will be attached to your order confirmation email.
Please present your e-ticket at the registration desk upon arrival.
If you do not see your order confirmation in your inbox, make sure to check your junk/spam folder.
If you are having are technical ticketing-related issues with your order contact Eventbrite help center