Sales Have Ended
Ticket sales have ended
Thank you for your booking. We look forward to seeing you at our lunch. If you enjoy the lunch, don't forget to tell your friends...our calendar of event dates can be found here: http://melbourneangels.net/melbourne-angels-events/ Regards, Duncan Jones Group Manager | Melbourne Angels +61 (0)408 096 111
Sales Have Ended
Ticket sales have ended
Thank you for your booking. We look forward to seeing you at our lunch. If you enjoy the lunch, don't forget to tell your friends...our calendar of event dates can be found here: http://melbourneangels.net/melbourne-angels-events/ Regards, Duncan Jones Group Manager | Melbourne Angels +61 (0)408 096 111
Description
2019.......Still Melbourne's premier Angel networking event
Build your business and your investment portfolio by getting close to the people who make a difference!!
This is a networking lunch for you. We welcome everyone to join in the conversation. This is Angel investing Melbourne-style - it is fun, informative, friendly and a great precursor to the more serious times when we are reviewing deals and chasing exits for our founders.
Melbourne Angels invests in 20+ deals a year which puts it up there with the more active Angel groups in the world. Our members are professional and courteous in their conduct, impassioned and experienced in their pursuit of success for our portfolio companies, diverse and engaging in their areas of interest and intellectual horsepower.
This is your chance to get to know us, discover new trends, share your own experiences and explore how engaging with us as a member, or as a portfolio company can help change your life.
Our Speaker
Dr David Menzies will address the topic 'Crowdfunding: An Early-Stage Funding Panacea or More Baseline Noise?' With Crowdfunding taking on both rewards-based and equity-based formats now, what implications does this have for early-stage ventures. What are pros and cons to this funding opportunity?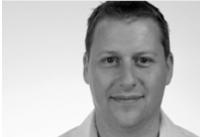 David has broad product commercialization experience in product development, corporate strategy, marketing and corporate finance. David has launched several products, raised capital for early stage ventures and assisted in product commercialization for a range of hardware-based businesses ranging from regulated products such as medical devices and government security products through to industrial and consumer products.
What to Expect
Share in impassioned conversation about all things early-stage over good food. We introduce to you a key opinion leader from within the eco-system who will address the diners and then field your queries.
Lunch includes appetiser, main and two drinks.
Great opportunity for prospective new members to get to know us better.
12:00 Drinks
12:10 Seated & orders
12:15 Welcome
12:20 Speaker
12:30 Q&A
12:45 Meal served
14:00 Close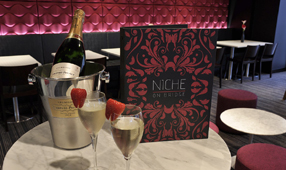 Perfect context for our friends who include you, investors, advisors, service providers, financiers, entrepreneurs, academics, public servants and politicians to share your wisdom with each other and learn more about Angel investing and the early-stage ecosystem.
We encourage and welcome everyone who wants to connect with the heart of Victoria's 21st century investor community, driving success for our entrepreneurial ventures.