Angels@Noon August 31 - 2018

Friday, 31 August 2018 from 12:00 pm to 2:00 pm (AEST)
Event Details
2017.......Still Melbourne's premier Angel networking event
Build your business and your investment portfolio by getting close to the people who make a difference!!
This is a networking lunch for you. We welcome everyone to join in the conversation. This is Angel investing Melbourne-style - it is fun, informative, friendly and a great precursor to the more serious times when we are reviewing deals and chasing exits for our founders.
Melbourne Angels invests in 20+ deals a year which puts it up there with the more active Angel groups in the world. Our members are professional and courteous in their conduct, impassioned and experienced in their pursuit of success for our portfolio companies, diverse and engaging in their areas of interest and intellectual horsepower.
This is your chance to get to know us, discover new trends, share your own experiences and explore how engaging with us as a member, or as a portfolio company can help change your life.
Our Speaker - Philip Nowell is the CEO and Founder of Ontogo, developers of 'Business Model Engineering' Phil is a global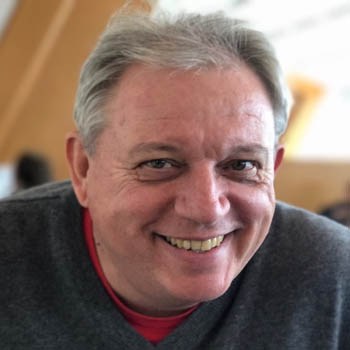 business traveller, having lived and worked in the UK, Australia and the USA, developing a lifetime of experience building businesses across the healthcare sector. He has a great story to tell!
He has seen many great products never make it to market whilst many mediocre products did and succeed once they got there. 
Phil's talk will touch on what he sees that the 'great' products needed but never got on their path to market and how just being good is not enough.
What to Expect
Share in impassioned conversation about all things early-stage over good food. We introduce to you a key opinion leader from within the eco-system who will address the diners and then field your queries.
Lunch includes appetiser, main and two drinks.
Great opportunity for prospective new members to get to know us better.
          12:00 Drinks
          12:10 Seated & orders
          12:15 Welcome
          12:20 Speaker
          12:30 Q&A
          12:45 Meal served
          14:00 Close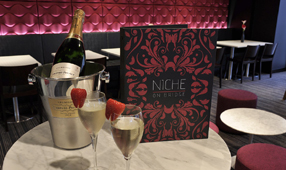 Perfect context for our friends who include you, investors, advisors, service providers, financiers, entrepreneurs, academics, public servants and politicians to share your wisdom with each other and learn more about Angel investing and the early-stage ecosystem.
 We encourage and welcome everyone who wants to connect with the heart of Victoria's 21st century investor community, driving success for our entrepreneurial ventures.
When & Where

Niche on Bridge
571 Bridge Road
Richmond, VIC 3121
Australia

Friday, 31 August 2018 from 12:00 pm to 2:00 pm (AEST)
Add to my calendar
Organiser
Melbourne Angels is the most active collaboration of private investors in early-stage, high-growth ventures in Australia.
About Melbourne Angels
We are an inclusive collaboration of experienced and successful technologists and business people who draw strength and insight from the diversity of our members. Our investments of financial and intellectual capital are designed to be an ongoing commitment aligned to realise substantial economic and social returns to founders and investors from building high-value, ethical businesses which exploit technology to realise sustainable, unfair advantage in the market.
Our national and international networks with Angel investors and entrepreneurial ecosystems deliver to our portfolio companies market access, market entry finance and, most importantly, deep in-market intelligence and contacts.
In 2018 Melbourne Angels received the Most Active Angel Group award, recognising Melbourne Angels as the #1 Angel Group in Australia.