Sales Have Ended
Ticket sales have ended
Amazing! See you at the event to get you pitch perfect!
Sales Have Ended
Ticket sales have ended
Amazing! See you at the event to get you pitch perfect!
Description


Are you a startup founder with a brilliant idea?
Ready to learn how to perfect your investor pitch to raise the capital you need to pursue your dream?
Investible is hosting a full-day masterclass for entrepreneurs. Here you will build and validate your idea with Investible's Business Model Blueprint methodology, learn how to pitch your business to investors, then pitch it face-to-face with experienced angel investors for individual feedback.


Who Should Attend?
AngelPitch is the ideal event for those who:
Have an idea for a startup in any industry

Have a cofounder(s)

Have an authentic connection to the problem being solved and/or relevant experience making you the right person to develop this concept

Are in the early stages of validating and testing the potential demand for your solution

Have not yet raised any equity investment beyond family and friends


Benefits of attending AngelPitch
Exposure to a community of high-quality mentors, business leaders, experts, angel investors rarely found in the same place at the same time

Pitch face-to-face with an angel investor and receive personalised feedback

Access the Business Model Blueprint methodology to build and validate your business model

Meet like-minded entrepreneurs and attract cofounders

Meet potential investors

2 x pitch winners will win a place at Investible's 5-day Decisionship Bootcamp designed for the Branson Centre of Entrepreneurship, now running in Australia, to help train your entrepreneurial eye and make decisions like a master entrepreneur.

All profits from this event will be donated to the Club Kidpreneur Foundation


View a video from the August 2016 AngelPitch masterclass here: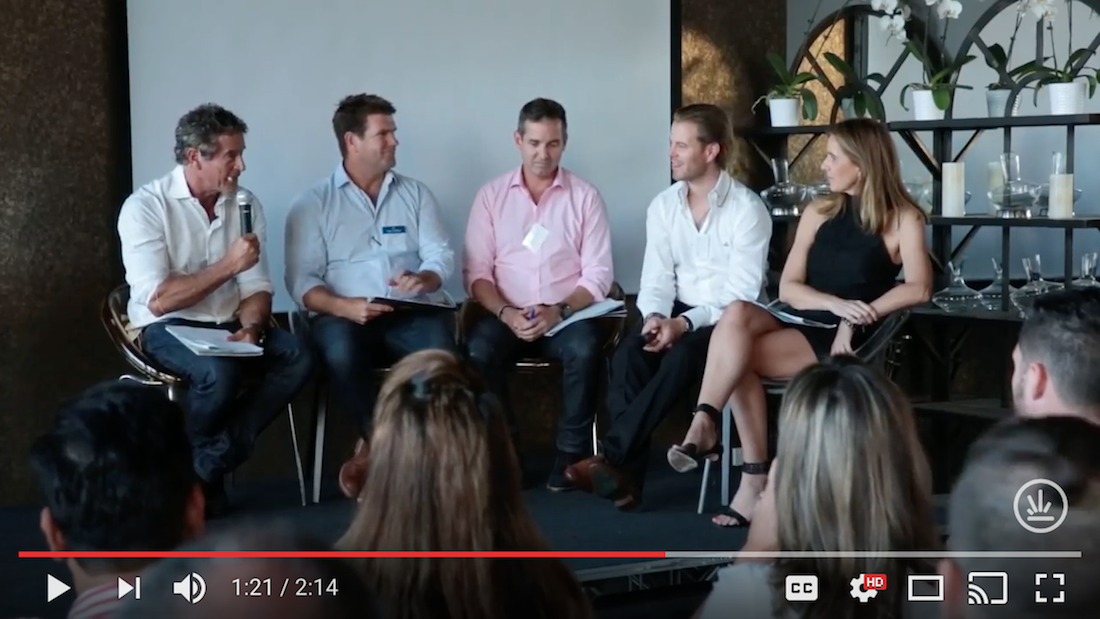 The following entrepreneurs, investors and business leaders will attend AngelPitch to provide realtime feedback on your elevator pitch and provide insights into the entrepreneurial journey:
Investor Panel
Trevor Folsom - Angel Investor, Entrepreneur and Founder at Investible

Vicky Lay - Managing Director at Artesian Venture Partners

Victor Jiang - Tech Entrepreneur & VC at Sapien Ventures


John Henderson - Investor and Partner at Airtree Ventures

Dean McEvoy - CoFounder and CEO of TechSydney
Entrepreneur Panel
Investors, Speakers and Business Leaders

Andrea Kowalski - Investment Director at Bailador Investment Management

Amanda Price - Head of High Growth Ventures at KPMG and Board Member of Springboard Entreprises

David Kenney - Angel Investor, Business Mentor at muru-D, Startmate, INCUBATE Startup

Amanda Goodman - Investor at Impact Investment Group

Craig Bulmer - Speaker Coach, Organisational Trainer and Facilitator at CB Training

Alan Jones - Startup Evangelist, Investor, and advisor at BlueChilli

Lachlan Hughes - Investment Associate at NAB Ventures

Stuart Anderson - Principal at Sydney Capital Partners

Hugh Bickerstaff - Director of Investment and Commercialisation at Investible

Anthony Johnston

- Head of OgilvyVentures at Ogilvy




Full Day Schedule
8.00am: Registration Opens

8.30am: Welcome – Creel Price
9.00am: Investibility and What it takes to be a successful startup
10.00am: Entrepreneur Business Panel: Will Davies, Zoe Pointon, Kelly Slessor, Tim Fung
11:00am: Morning Tea
11:30am: Elevator Pitch
12.00pm: Pitch Workshop
1:00pm: Lunch
2:00pm: Introduce Investor Judging Panel
2.30pm: Round table pitching to Investors (60 sec pitch)
2.45pm: Investor feedback 1-1
3.00pm: Afternoon Tea
3.30pm: Investor Panel: Victor Jiang, John Henderson, Trevor Folsom, Vicky Lay
4:15pm: Judging #AngelPITCH finalists
4:45pm: Announce Winners
5:00pm: Networking and Drinks
For more information contact connect@investible.com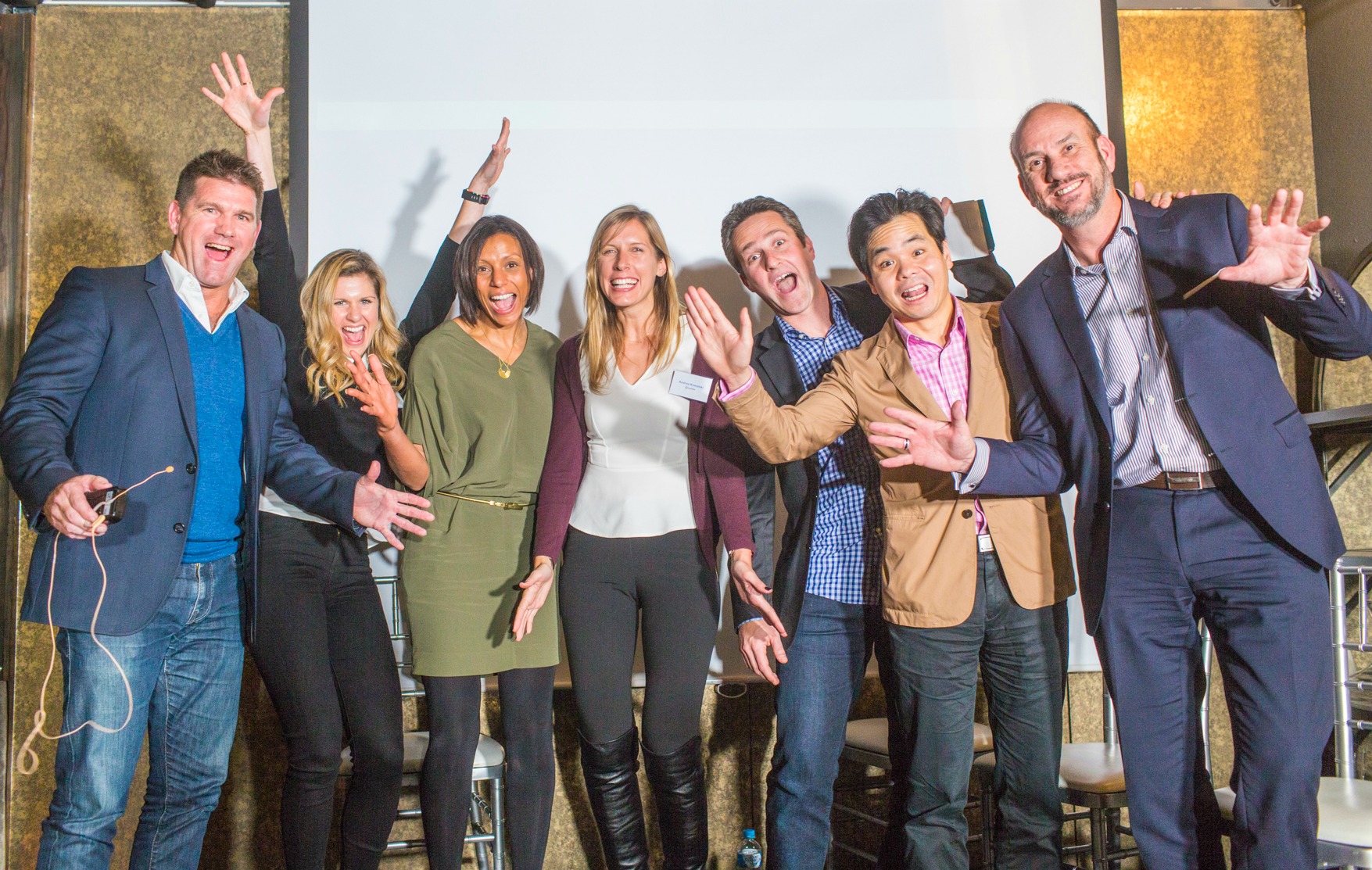 Above: Winners of AngelPitch (August 2016). From left to right Trevor Folsom (Investible CoFounder), Merissa Cohen (WalkMum), Kelly Slessor (Shopof.u), Andrea Kowalski (Bailador Investment Management), Lance Kalish (Yestocarrots), Ben Chong (Founder Institute) and Hugh Bickerstaff (Director of Investments at Investible).