Description
We are looking for awesome Startups to join Investible's 2-day AngelPitch Shanghai on the 20th and 21st August 2018, in partnership with EY, Building a Better Working World

If you're a startup looking for investment or wanting to practice your Investor Pitch this workshop is designed for you to be Investor Ready!
We are expanding our investment portfolio across Asia and looking to discover some awesome startups.
Join the Investible (International) team for an innovative and energizing 2-days to build or validate your business using Investible's Business Model Blueprint (BMB) methodology. This is a powerful tool that gives you a holistic picture of the key elements that go into delivering and communicating your business model to investors for investment capital.
Day 2 is all about pitching your idea to a friendly group of startups, like-minded entrepreneurs, mentors, experts, business leaders and investors. This is only HALF DAY.
View our Landing Page for more details
If you are a student register here for Sponsored (free) tickets.
Investment Capital
As an early-stage global investor (seed capital) we see over 1,000 pitch decks every single year and we have found the best way to understand the real potential of a startup business and founder will take more than a 45 min investment meeting. Having invested in over 66 startups we have developed our own unique IP that helps us discover great startups through this 1 & 1/2 day workshop.
This is a great opportunity to test your business, marketing and sales strategy with a room full of start-up mentors and experts. This workshop is perfect for delving deep into developing a business model for your startup and identifying gaps in your framework early, as well as how to address them.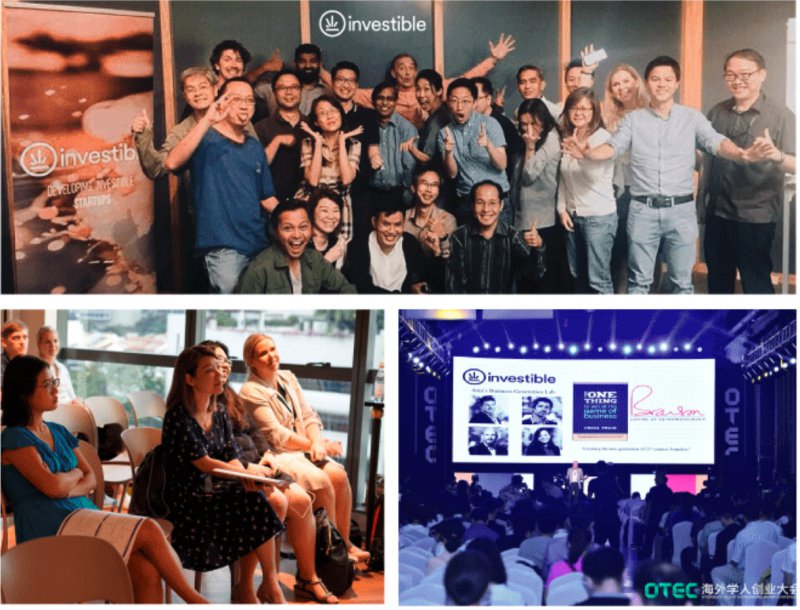 Current Guest Judges - More to be added: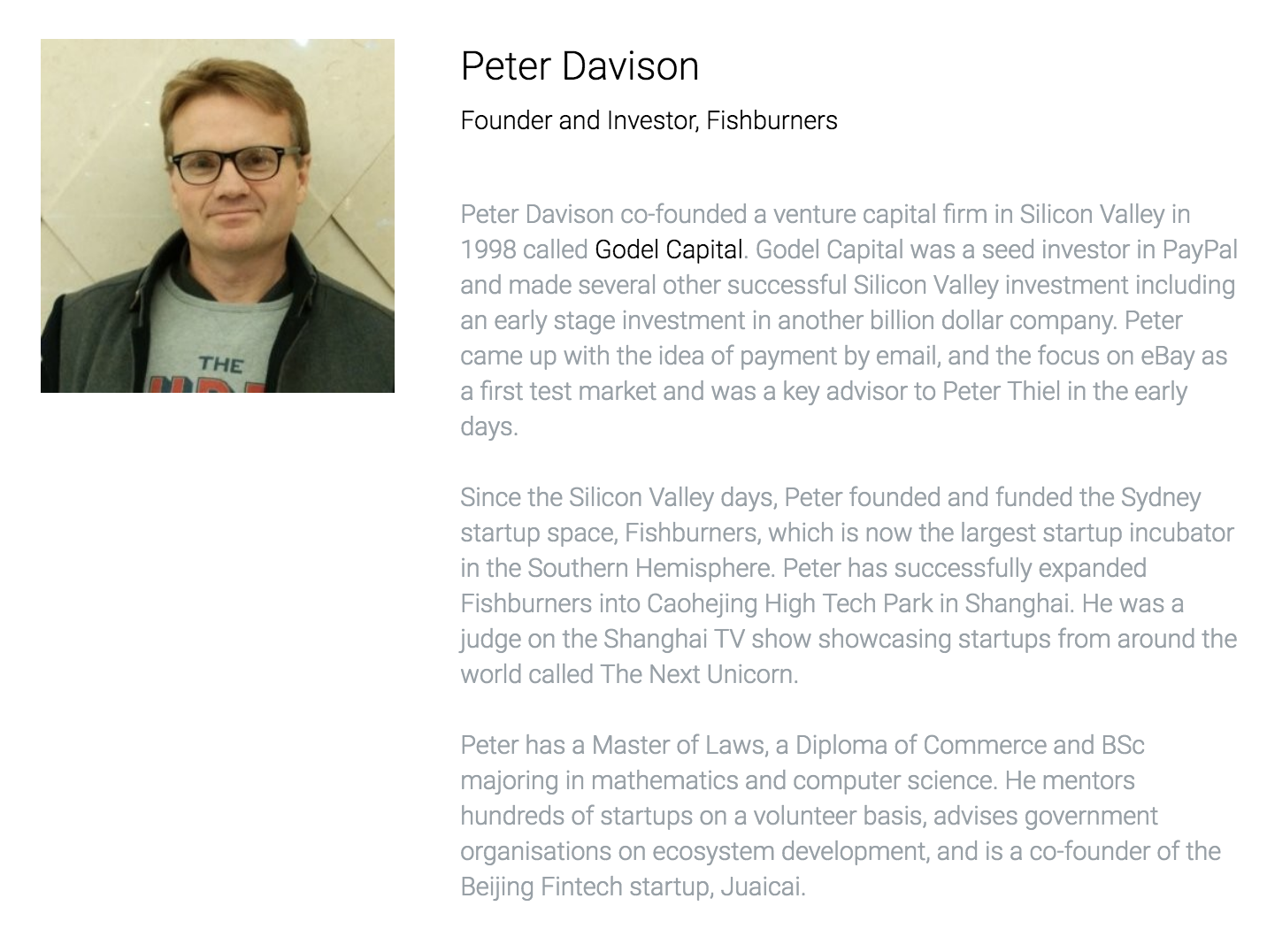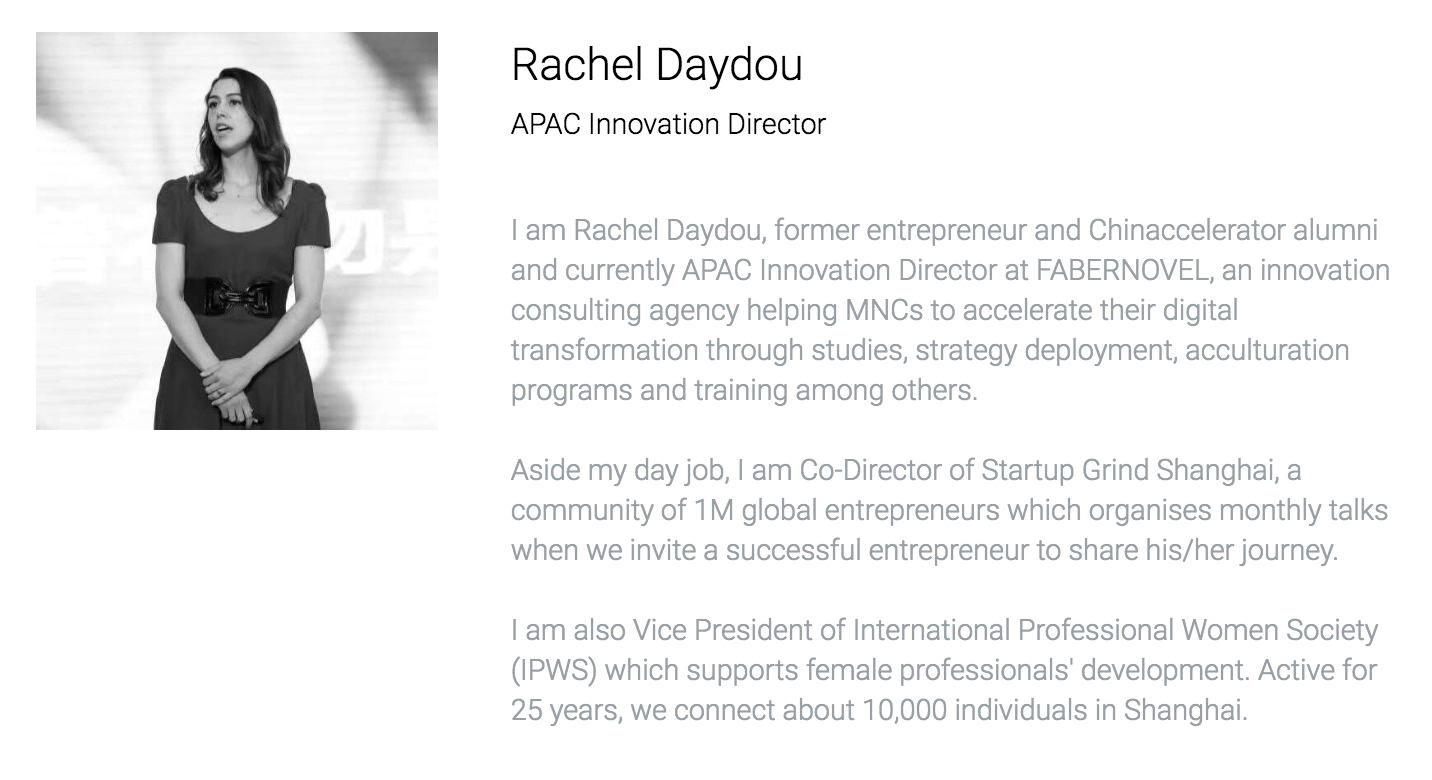 Guest Judges and Speakers include: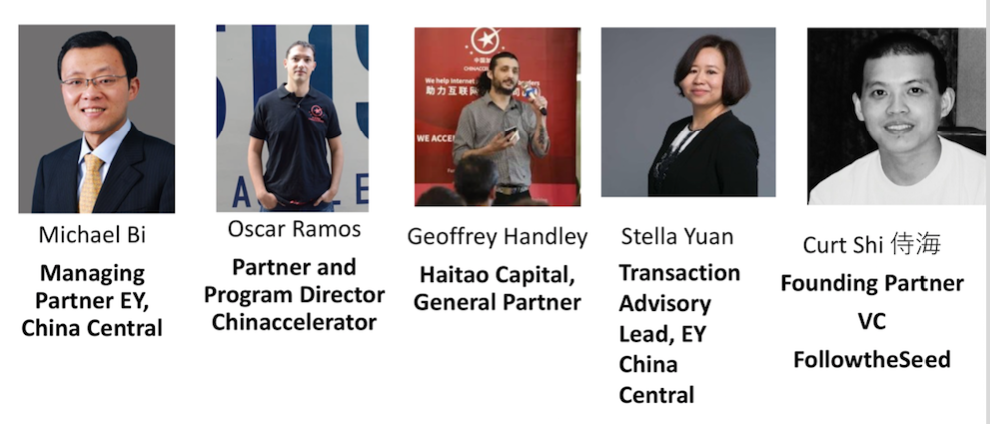 Dates:
Day 1: Monday 20th of August 2018
Day 2: Tuesday 21st of August 2018
Agenda
Day 2 Tuesday 21st August
1.00pm Investible Investments
1.30pm Startup Panel Q&A - Business in China
2.30pm Tea Break
3.00pm Start up Pitching - Shortlist top 10
4.00pm Investor & Judging Panel Q&A
4.40pm Final Pitches top 10
5.00pm Announce Winners
5.30pm Network & Close
Venue Address:
EY Offices, 50/F, Shanghai World Financial Center, 100 Century Avenue, Pudong New Area 200120 Shanghai
This business model validation and pitch workshop is for high potential startups who are for planning for investment capital.
Why should I attend?
AngelPitch is the ideal event for those who:
Are looking to raise capital for your Startup in any Industry.

Have an authentic connection to the problem being solved and/or relevant experience making you the right person to develop this concept with the ability to execute on it.

Learn the unique Investible Business Model Blueprint Methodology and printed canvas.

Learn the 4 important aspects of a business to validate to ensure your business is desirable, viable, feasible and scalable.

Interactive, fun learning environment

Get exposure to examples of other high growth startups

Get inspired by a panel of successful entrepreneurs
What is the Business Model Blueprint?
The Business Model Blueprint has been developed by successful entrepreneur Creel Price who has designed curriculum for the Branson Centre for Entrepreneurship, Investible and Club Kidpreneur. Those who are familiar with the Lean Canvas model will find the Business Model Blueprint more comprehensive and holistic in application. The Blueprint allows founders to develop not only their value proposition (desirability) but delivery proposition (feasibility) and financial proposition (viability), resulting in a business overview from which both a pitch and investor deck can be designed.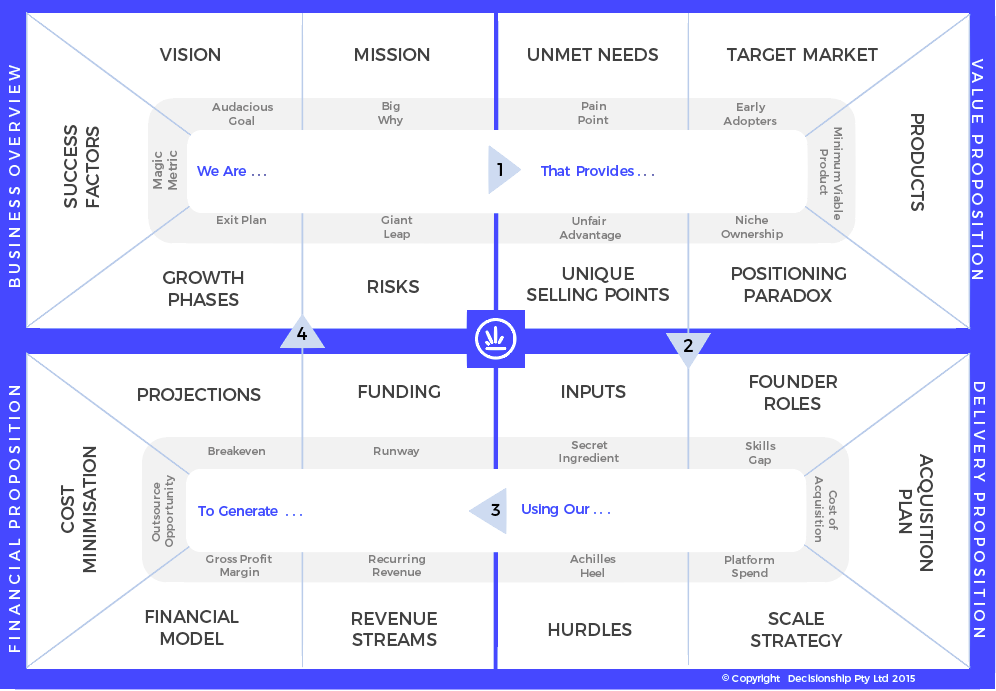 Why do I need to map out my business model?
For a startup business, creating a business plan is like creating a game plan in sports. You need to scout out all the information to create a winning strategy for the game. The Business Model Blueprint Methodology is a powerful tool to help entrepreneurs gain clarity on their business model. You will gain a holistic picture of the key elements that go into deriving and communicating your business model. This is crucial when developing a scalable business model and pitching to investors.
Benefits of attending AngelPitch
Exposure to a community of high-quality mentors, business leaders, experts, angel investors rarely found in the same place at the same time.
Meet like-minded entrepreneurs, attract business partnerships, and meet potential Investors.

Recieve a workbook and printout of the Business model blueprint and elevator pitch formula (Only for Full workshop attendees and Day 1 attendees).

Morning and Afternoon tea provided to Day 1 attendees

Networking session for Day 2 attendees with mentors, investors and the startup community
Prizes:

One startup wins the 5 day entrepreneur bootcamp (valued at 4,500 AUD) in Thailand to train with entrepreneur Creel Price for 1 Founder (excludes flights to Thailand).

Fingerprint4Success Tool & 90 min debriefing session (valued at 1,200 AUD)

Secure 1-1 investor meeting with Club Investible on the Investibility of your startup for the chance to secure $200K (AUD) progressive term sheet.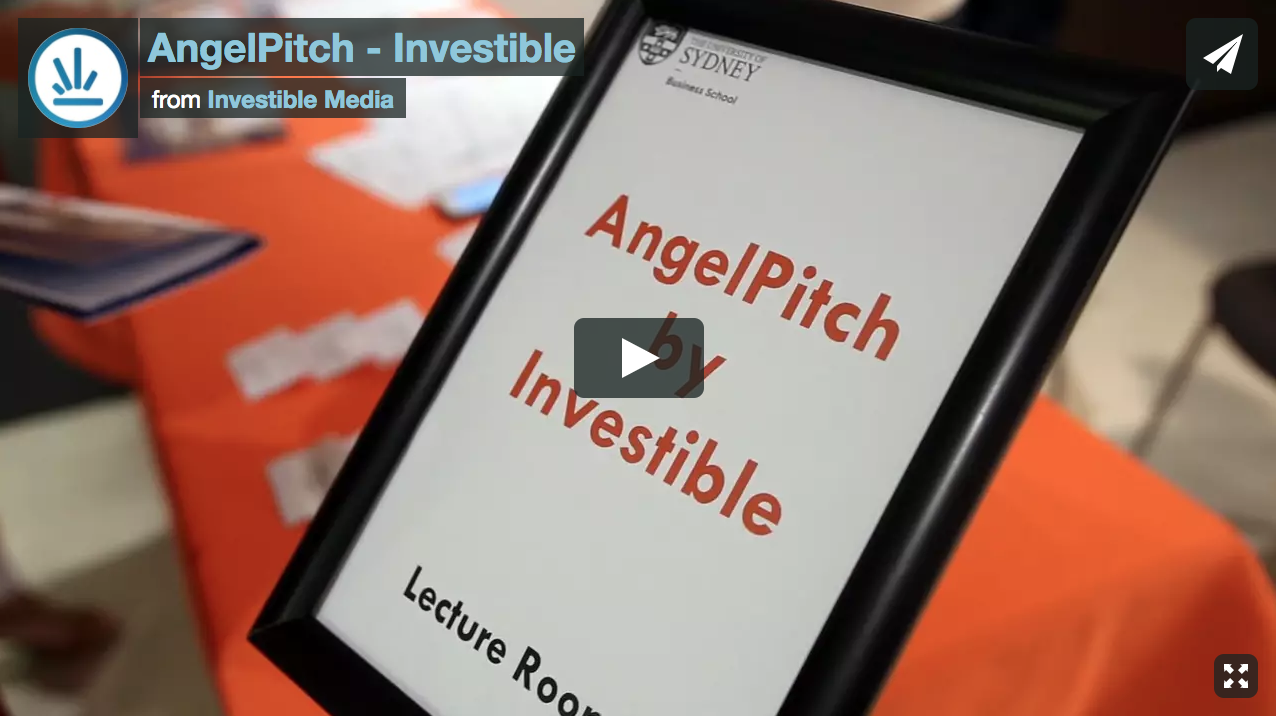 Testimonials:
"It was of immense value to me, and helped me greatly in clarifying my personal goals and my startup ideas.I'm going home with 10+ business cards from the networking alone, which is something I never expected. I have made some great new startup eco-system friends." - Paul. H (Startup Founder)

"I learnt a lot about strategy. We're scaling at the moment, and the workshop helped me strategize at a higher level by looking at the business in the long-term and ensuring that it's viable and scalable. I would recommend it to startups who have a prototype and are already on the market so they can develop a plan and establish the processes necessary in order to scale and present their business to investors. It's an especially valuable workshop if they're accountable to other stakeholders (clients, investors, etc), as it helps you work out the income streams in a clear fashion." - Christina. C (CEO 1Scope, raised $1M Seed capital)
"This is my 3rd time attending. I could not thank the Investible team enough for helping me perfect my pitch and gaining the opportunity to pitch in front of investors for feedback. A great event!" - Patrick. N
"I am completely blown away by the quality and generous material. Thank you very much" - Merrisa.C

---


Thanks to our Innovation and Community Partners: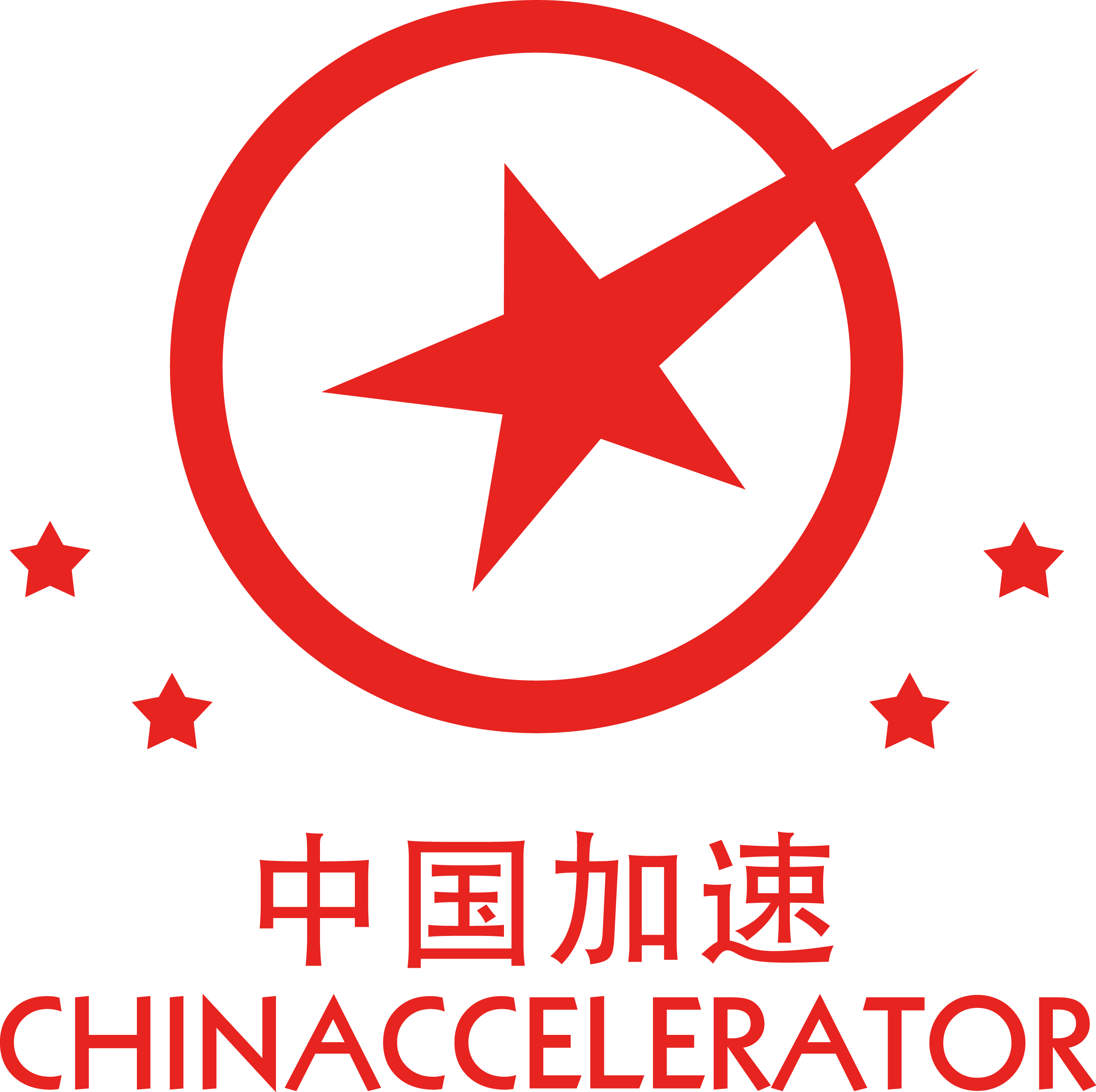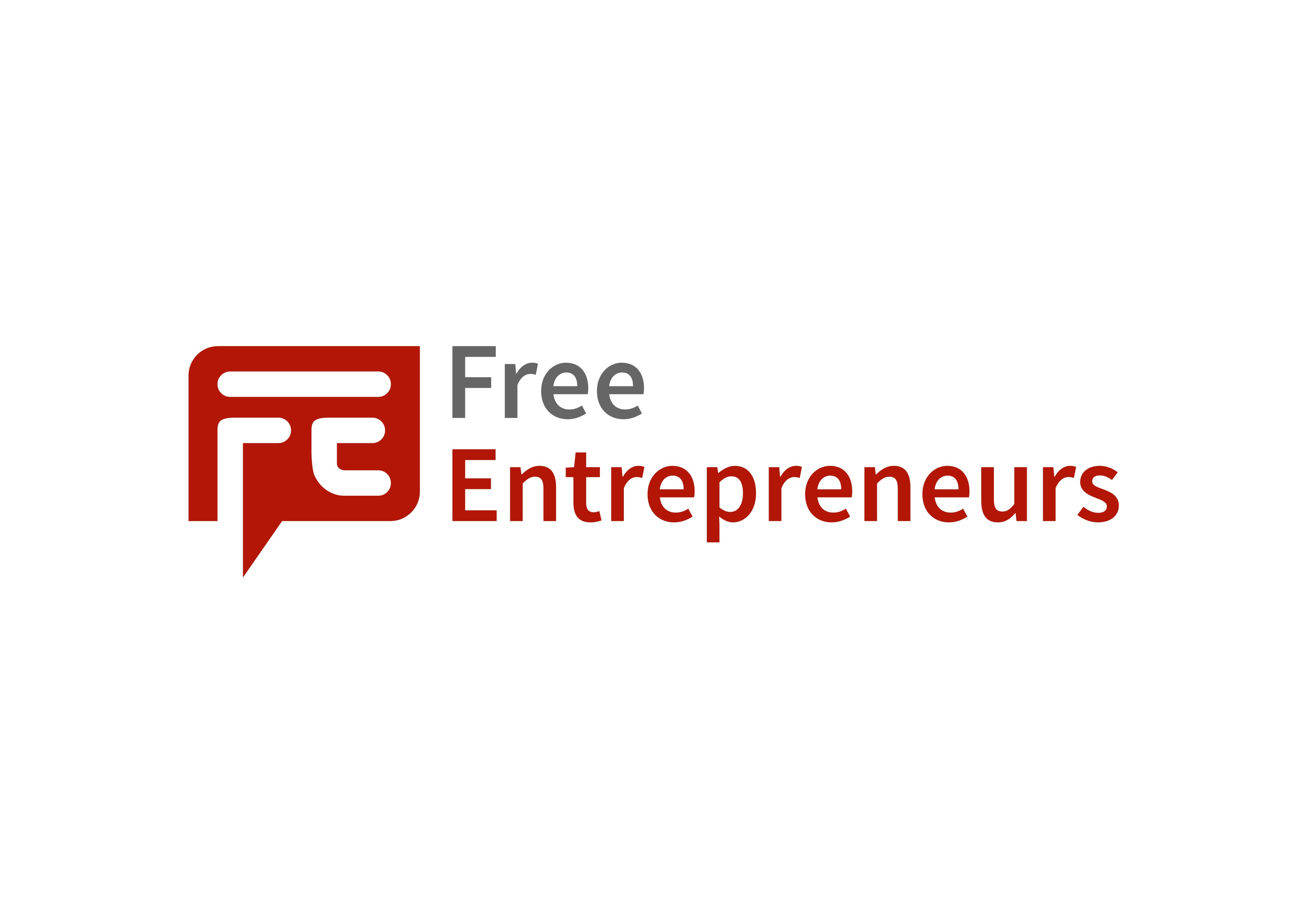 Event Disclaimer
RSVP is required no less than 24 hours before the event. Each attendant must register separately with their full name. A photo ID is required as the location is a secured site. By entering our events you agree that as the organiser we may use photographs or video footage taken of yourself during the event for marketing purposes including live production, posting on our website and or social media platforms, or for future events. Tickets are non-refundable. By registering for this event you are agreeing to join our mailing lists for Investible.