Description
AngelEd Sydney
Deloitte: Level 9 - Training Rooms
To confirm your place at the inaugural AngelEd Sydney, please REGISTER (above). Delegates need to fulfil certain criteria at time of booking to attend. Space is limited and payments will not be accepted on the day.
If you've thought about investing in tech startups but you're not sure how to, you're in very good company. Where do you start? Where do you go to find the startups to invest in? What do you need to be aware of? Is there a science to it? How successful are tech angels in Australia and what's their approach? Is angel investing a legitimate asset class worthy of consideration?
It's more straightforward than many (even savvy) investors believe. If you're interested in tech , ready to diversify your investment strategy and keen to find out the answers to these questions, and more, the inaugural AngelEd Sydney is where you need to start. We'll help you understand the risk, benefits and hype around angel investing.
Innovation Bay and PushStart have joined forces to help current investors learn more about angel investment in the high-tech space. This in turn will build a greater pool of knowledgeable angels to better support our entrepreneurial community and create more international success stories.
Delegates need to fulfil the wholesale investor criteria, be active investors and have experience with tech businesses to attend.
Agenda / Overview:
2.30pm Registration
3.00pm Welcome & Introduction
Ian Gardiner (Innovation Bay) & Kim Heras (PushStart)
3.15pm Angel Investment: Market Update & World Trends (Keynote)
Bill Bartee, Blackbird Ventures
3.45pm Angel Know How: The Secrets to Success
3.45pm Andrey Shirben
4.05pm Alison Deans, CEO, Netus
4.25pm Luke Carruthers, General Partner at 25Fifteen
4.45pm How to Invest It? Funds, syndicates, direct. (Panel discussion)
Kate Carruthers (moderator)
Niki Scevak, Startmate
Tony Faure, Chairman - Pollenizer, The Sound Alliance, Torque, Soda Card/Dealised
Melissa Widner, General Partner & Co-Founder, SeaPoint Ventures
Anthony Pascoe, Angel Investor & Chairman, ImageBrief
5.30pm Short break

5.45pm A Date with an Angel: The entrepreneur's perspective
Dean McEvoy, Co-Founer & ex-CEO, Spreets
6.05pm Entrepreneur / Startup Pitch (Innovation Bay Style) with q&a
Panel: Brett Kelly, Kelly & Partners
Dean McEvoy
Ian Gardiner
Kim Heras
6.35pm The Dry but Essential: Legal, Tax & Due Diligence considerations
Due Diligence best practice - Michael Muehlheim, Macquarie Private Wealth
Tax Session - Paul Masters, Tax Leader, Deloitte Private
Legal session - Paul Miller, Deutsch Miller
7.00pm Session concludes
Please contact Sue@innovationbay.com if you require any further information. We look forward to seeing you there.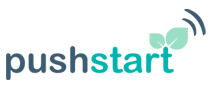 ---
THANKS TO OUR GENEROUS SPONSORS / SUPPORTERS: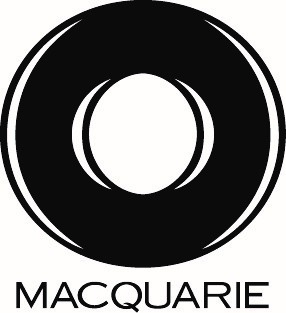 MEDIA PARTNER: