Description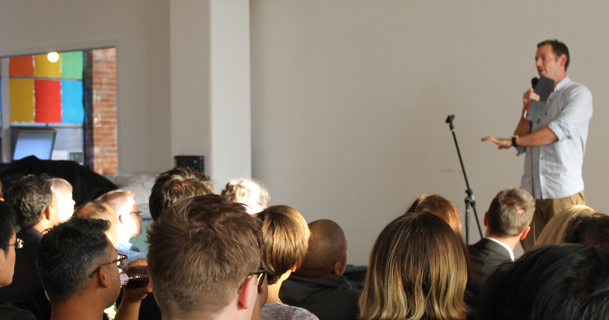 AngelCube invests in startups with big ideas, exceptional teams, and loads of passion. Over an intensive 3 month program, they help their companies build better products, accelerate their growth and build successful – and globally scalable – businesses.
Each year AngelCube accepts up to 10 startups into their accelerator program that covers all aspects of building a company - from product development to product-market fit, customer acquisition and fundraising.
It all culminates in cross-continental demo days in Melbourne, Sydney, and a US roadshow across San Francisco and New York.
Successful companies in the AngelCube program receive:
• $20,000 seed capital;
• 6 months free office space;
• A rigorous 12 week program;
• Access to a large pool of mentors both locally and abroad;
• Demo days in Melbourne and Sydney;
• And of course the opportunity to participate in a roadshow with other network partners in the United States.
Highlights from the last 4 years include LIFX raising a $12 million series A led by Sequoia Capital, to scale their wifi-enabled lightbulbs across the world. etaskr raising a $1.3m seed round after a great performance at the inaugural 'big pitch' competition, and Coinjar opening up a second office in the UK.
Nathan, Amir (AngelCube), and Kunal Kalro (Outtrippin - AC13), will go on stage to give you the tools you need for Getting Started, Getting In, Taking Off!
The schedule for the night looks like this:
6.30pm - Food, Drinks & Networking
7.00pm - Lightning Talk by Kunal on the AC experience
7.10pm - Nathan and co talking about AC15 (includes Q&A)
8.00pm - Networking
About Kunal Kalro
Kunal was the Founder & CEO at Outtrippin. Outtrippin was an ambitious travel startup that let travel experts compete to build your vacation. Kunal will talk about his experiences relocating from Chile to Melbourne in a matter of weeks. Going through the AngelCube accelerator program, pivoting his business a few times over, and the lessons learnt along the way.
About Nathan Sampimon
Nathan is a Co-Founder & CEO of AngelCube. Nathan is also the founder of Inspire9 co-working space, a pillar of the Melbourne startup ecosystem. Inspire9 is the home to many of Melbourne's leading startups, including: CultureAmp, Rome2Rio, Adioso, and many others.
About Amir Nissen
Amir is the Program Manager for AngelCube, having previously established the Melbourne Accelerator Program out of the University of Melbourne. Amir was also a Co-Founder of online dating startup 7pmAnywhere, which went through the Startmate accelerator program in 2013.
Organiser of AngelCube Information Night: Getting Started, Getting In, Taking Off!