Sales Have Ended
Registrations are closed
Registrations have ended for this event - for more information or to receive the presentations please -send us a message at http://hempalliance.org.au/contact-us/
Sales Have Ended
Registrations are closed
Registrations have ended for this event - for more information or to receive the presentations please -send us a message at http://hempalliance.org.au/contact-us/
ANFD and the AIHA Australias' peak hemp industry body is bringing together Australian Hemp Industry experts. Live or on-demand
About this event
Australian Industrial Hemp Alliance by invitation from
ANFD Field Days are hosting the Australian Industrial Hemp Industry Showcase online. Hear from Australia's leading Hemp specialists, among them, leading soil scientists Dr Mary Cole discussing living soils, James Vosper, presenting hemp carbon sequestration, Klara Marosszeky Leader in Hemp Building and Construction , Charles Kovess on Industry Business and Development Opportunities , Professor Gaye Krebbs discussing Hemp Biuomass as Stock Feed and there's more! Register and attend live or receive the on-demand recording.
#HempBusiness #hempindustry #hempcrete #australianbusiness
Charles Kovess LL.B. (Hons), LL.M., CSP, MAICD
As well as being AIHA Secretary, Charles Chairs the AIHA Sub Committees on Fibre, Hurd and Marketing. Charles graduated from the University of Melbourne with a Bachelor of Laws with Honours in 1973 and gained his Master of Laws from Monash University in 1980. Charles has been heavily involved in assisting TCI (Textile and Composite Industries) and was involved in developing one of the world's best hemp decorticators here in Australia which is being sold all over the world. Charles has worked to assist the company to achieve its global vision and goals, Charles has been TCI's CEO, as well as its International Marketing Director.
Kerry Pinnell-Wickson OAM
Deputy Chair ANFD & Chair Education Committee @AUSTRALIAN NATIONAL FIELD DAYS
Introduction , Organiser & Hemp Champion
James Vosper BSc (Hons), FRGS
Broadacre Hemp as a Carbon Sink . James is the Chair of the AIHA Medicinal Cannabis Sub Committee and the Regenerative Agriculture Sub Committee. James has been in the hemp industry since 2009. He the President of the Industrial Hemp Association of NSW. He is a C-Level Executive with experience in global marketing. He has a BSc Honours in Environmental Management and trained under Al Gore's Climate Leadership Programme and is now a Climate Reality Mentor. He is a Fellow of the Royal Geographical Society.
Klara Marosszeky
Managing Director and Secretary of Nth Rivers Hemp Association @Australian Hemp Masonary Company
Hemp Construction and Design. Klara Marosszeky is Secretary of the Northern Rivers Hemp Association and was the Founding President of the Australian Industrial Hemp Alliance. She has been involved in the Australian Hemp industry since 1999 in both farming and construction research. She has successfully run agronomic trials on dryland as well as irrigated farms in a number of regions of NSW. Her research at the Australian Centre for Construction Innovation at UNSW between 2000 and 2006, led to the development of a low embodied energy Hemp lime building material for the Australian market. Klara trains Builders, Owner Builders and Building Designers in hemp construction and design.
Dr Mary Cole
Director & Principal Scientist @AGPATH - Agricultural Pathology & Biological Farming Service. Since 1980
SOIL CARBON Dr Mary Cole, Honorary Senior fellow in Faculty of Veterinary and Agricultural Science, University of Melbourne; Director and Principal Scientist for Agpath Pty Ltd. Dr Cole is a well-known academic, plant pathologist and soil microbiologist who provides instruction and workshops/courses in biological non-chemical/sustainable agricultural farming/regenerative farming practices to farmers, students, and consultants around the world. www.agpath.com.au She will be discussing SOIL CARBON Soil carbon takes many forms. Soil biology plays a critical role in not only the capture, but also the long-term storage, of carbon. Conventional agricultural practices of ploughing and exposing soil to the environment destroys important components of soil biota to the detriment of soil and plant health.
Maggie Davidson MAIOH PhD
Lecturer Environmental Health and Occupational Hygiene School of Science @Western Sydney University
Maggie is a lecturer and researcher in occupational hygiene and environmental health, at the School of Science, Western Sydney University, and full member of the Australian Institute of Occupational Hygienists (AIOH). Her current research work is centred on building awareness of potential health hazards, especially biological aerosols including bacteria, virus, fungi and endotoxin that may be encountered in the medicinal cannabis and industrial hemp industries. Other research collaborations include working with stonemasons on the toxicology of artificial stone dust, and other natural stone dusts. Maggie was a co-investigator for studies on worker health and wellbeing on U.S. and Australian dairy farms at the High Plains Intermountain Centre for Agricultural Health and Safety.
Associate Professor Gaye Krebs
@Charles Sturt University, Department of Primary Industries and Regional Development WA, ChemCentre WA
HEMP BIOMASS AS ANIMAL FEEDSTOCK Assoc Prof Gaye Krebs is a ruminant nutritionist, with many decades of experience in evaluating potential alternative feeds for ruminants. Gaye represents Charles Sturt University, Department of Primary Industries and Regional Development WA, ChemCentre WA HEMP BIOMASS AS ANIMAL FEEDSTOCK Assoc Prof Gaye Krebs is a ruminant nutritionist, with many decades of experience in evaluating potential alternative feeds for ruminants. Gaye is currently researching the effects of feeding livestock on hemp biomass.
NICK HENRY
Business Operations - Technology @VITAL GROW- - Licensed Hemp grower in Central West NSW
AG TECH Specialist - Hemp Farming I grew up in Rabaul (PNG), and finished schooling in Canberra with study at Canberra University doing an Applied Science degree in Soils and Geo-spatial systems. My first job was with the Hydatid Control Campaign in Canberra, then moved to Cowra working with the Central West Salt Team in the Department of Land and Water Conservation. I enjoyed working with farmers to understand the impacts of salinity on farming systems and later coordinated the mapping of saline outbreaks and landuse across the Central West NSW. I later started working in Newcastle to develop and administer mapping systems for Landuse and Land Management for NSW Government.
Arthur Wajs
Chair AIHA Queensland Chapter & CEO ACIC @Australian Cannabis Industry Consulting,
HEMP FOODS - MICROGREENS & FSANZ Submission 2021 Arthur Chairs the AIHA Queensland Chapter and Food Sub- Committee. In 2018 Arthur founded Australian Cannabis Industry Consulting, where he currently serves as the CEO. He is a primary investor and sits on a number of boards of start-ups in the IH and MC space, which include Hemp Fields Pty Ltd, a company cultivating hemp under NSW DPI Industrial Hemp licence and importing Industrial Hemp cultivars under its ODC import licence, building a sustainable seed bank of optimal hemp genetics for Australian hemp industry needs. Chairman of the AIHA Queensland Chapter.
Dr Mark Greathead, BVSc, MRCVS.HEMP WASTE TO BIOFUEL
Mark has a wide ranging interest in hemp. This spans hemp batteries to hemp horseshoes and fertilisers. Mark graduated from the University of Sydney's veterinary science faculty in 1976. For the next three years, he worked in various veterinary practices in the United Kingdom and South Africa before returning to Australia to establish his own practice, the Racecourse Road Veterinary Surgery, specialising in equine medicine and surgery.
After successfully treating many horses by adjusting their diets, Dr Greathead eventually established his own horse-feed business, Equine Nutrition Systems, which was launched in 1985.
Mark will be discussing how hemp can play a part in the transition from fossil fuels to bio energy.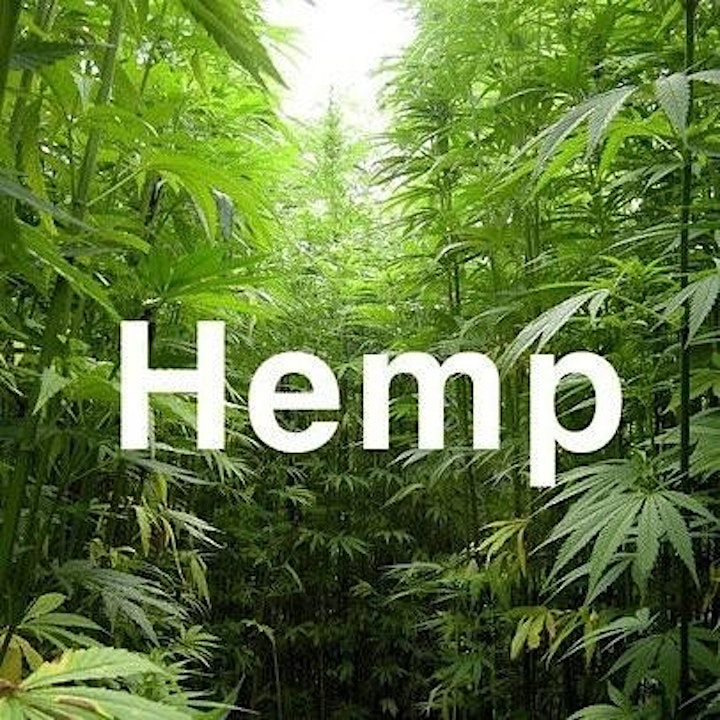 Organiser of ANFD & Australian Industrial Hemp Alliance Industry Showcase