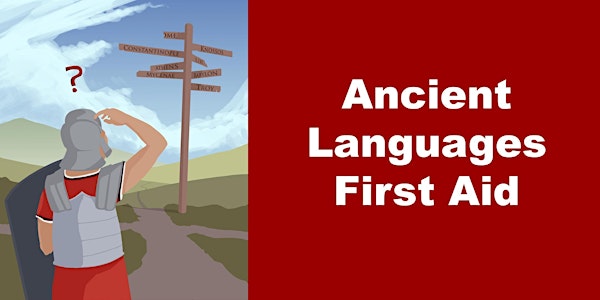 Ancient Languages First Aid
Location
Museum of Ancient Cultures Seminar Room
29 Wally's Walk
Level 3
Macquarie Park, NSW 2109
Australia
Description
Don't give up! Get First Aid!
Information, resources and support to address all your ancient grammar, vocab and language needs!
This seminar will help with that and more!
It will be held in the Museum of Ancient Cultures (29 Wally's Walk, Level 3). On level three, just to the right as you exit the lift, go through the double glass doors and the main red door.