Riveting yet relaxing; Calming and centering; Insightful and empowering
About this event
ANCHORING INTO BEING Workshop with Shivallah Dharma.
For Grounding, Clearing, Healing, and Meditation.
__________________
By anchoring into the stillness of being, we enter a sanctuary of consciousness for healing, centering and transformation to take place.
Through Shivallah's guided meditation commentary, we remember how to remain present within the subtlety of being. As we fine-tune the process of meditative awareness, we automatically develop a sense of quietness of mind, calmness of heart, groundedness and integration. These are inherent qualities, which in turn, give rise to a sense of inner strength, wholeness and unity within. Any difficult or problematic situation that arises can then be met with intelligence and presence, rather than judgement and reaction.
An Anchoring into Being session serves as a catalyst to step out of the temporal world of time for a moment and rest in our inmost being.
To nurture, nourish and empower our core essence, rather than habitually feeding the ego and mind, will build a foundation for Mindfulness.
Shifting into a life of Mindfulness, we cultivate silence and stillness, bringing peace and harmony into the busy chaos of a noisy world.
MORE...
LEARNING HOW TO ANCHOR our awareness into presence during turbulent times of conflict, crisis or trauma, is an invaluable skill, and especially needed for inner strength.
AS YOU AWAKEN and open to the one within, you will experience a whole new connection to your consciousness - both of the world you live in and your beingness within.
THE AWAKENING OF YOUR PERCEPTION will help facilitate a greater degree of understanding, clarity and intuition with which you can use in your daily life and in all your relationships.
THIS WILL DEEPEN your perception of what is happening in the outside world and lead you to deeper states of awareness, inner silence, and peace.
Skills you will learn at the workshop:
- How to anchor your awareness into presence for the cultivation of inner peace.
- Techniques to quieten the mind and bring greater internal focus and clarity.
- Night Practice: a technique for relaxation, fast recuperation, and a good night's sleep.
- How to use awareness and spiritual vision to increase awakening and joy in your life.
__________________
TESTIMONIALS:
"An instant sense of calm arises as you come into Shivallah's presence. He is like a catalyst for you to get in touch with your inner peace." - Maria Teresa De Vivo (Brisbane, Australia)
"The work of Shivallah takes you straight to the essence of your being, where the natural feelings of bliss, joy, and a sense of deep nurturing are felt. It is an experience of remembrance, that is... of who we really are." - Megan Don M.A. (New Zealand)
"Shivallah knows how to hold the heart and soul of a group dynamic and lift everyone to a higher level of trust and gentle insightfulness." - Kimana (Colorado/USA)
"My experience with Shivallah's meditation, was a confirmation of the balance we are moving into, in oneness, in stillness, in divine presence." - Michael Veys (Mt Shasta, California)
"Immersion" with Shivallah went deep into my soul. He contained the space with his presence, was truly in the moment, and sparked these energies in each other human present. I left the experience lightened and peaceful." - Christine Gow (Brisbane/Australia)
"Shivallah's profound presence and love travels deep into the soul essence of your being, enabling you to come to a place of complete stillness and contentment with what is, without mental filters that block us from experiencing true awareness." - Liana Perillo (Australia)
Shivallah Dharma became deeply involved in eastern mystic teachings, meditation, and the healing arts after a 'near death experience' (NDE) car accident, at the age of 19 years. In 1993, he relocated to New Zealand and opened a meditation-healing centre, where he began Consciousness Awakening Teachings and Human Potential Education Workshops.
Shivallah has presented events in Australia, New Zealand, Japan, Germany, Sweden, Malta, UK, Canada, California, and Maui-Hawaii, offering 'Deep Peace Immersion' gatherings and meditations, workshops and retreats. He remained on the island of Maui for 14yrs, immersed in the Polynesia culture, studying and teaching Sovereignty principles. Shivallah returned to Australia in 2014.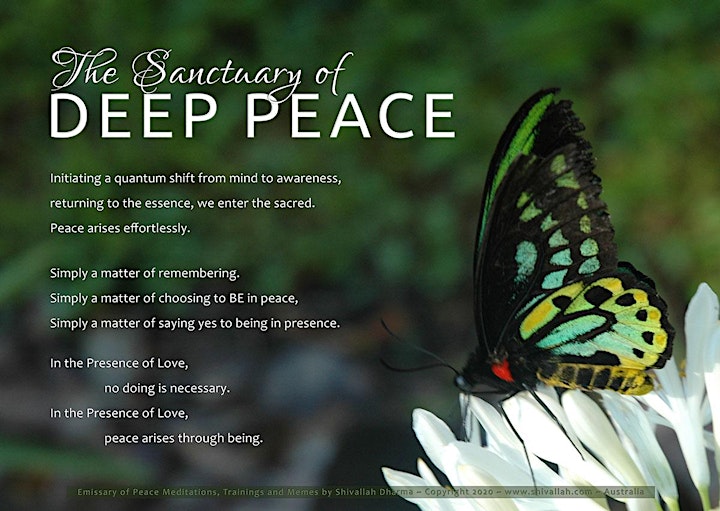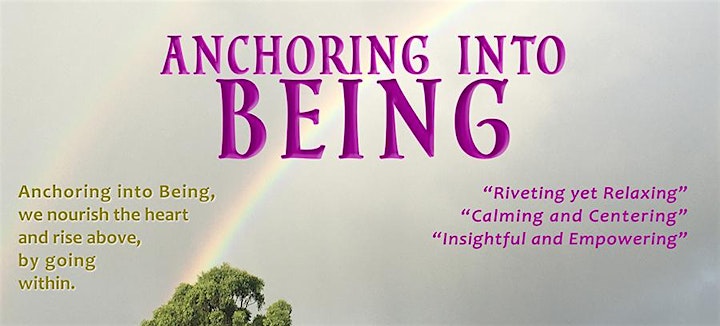 Organiser of Anchoring into Being - Workshop with Shivallah Dharma
The mystical meaning of the butterfly is one of Transformation and Healing.
The Healing Butterfly Touch is a wellbeing centre aiming to support our clients in their transformational journey and regaining a balanced and fulfilling life.
Some of the tools include Counselling, movement and different healing techniques such as Reiki, Colour, crystals, as well as Aura-Soma Chakra Massage, Aura-Soma Consultations and more.
Additionally, we offer some workshops, meditation nights and courses that will support this transformational journey from caterpillar to butterfly.