Description
Ana Seethe's Exposé - Burlesque and Variety Night Returns for its 3rd Year - Limited Tickets Available
Join Ana Seethe and Headliner Act, Miss Arizona (pictured), along with Ana's talented local and industry friends and as she continues to host the successful Burlesque and Variety Night events in the Hawkesbury. We are in our 3rd Year!!!!

Like always, Ana brings a naughty, adults only night of burlesque, pole, aerial, music and dance to her home grounds.
About The Headliner Act - Miss Arizona
Arizona is a multi-skilled performer and instructor. She has been drop-splitting and hair flicking in the pole world since 2010. An affinity for the dark, dangerous and sensual, she's sought after in the Sydney entertainment scene and have won titles both in the showgirl and pole dancing circuit.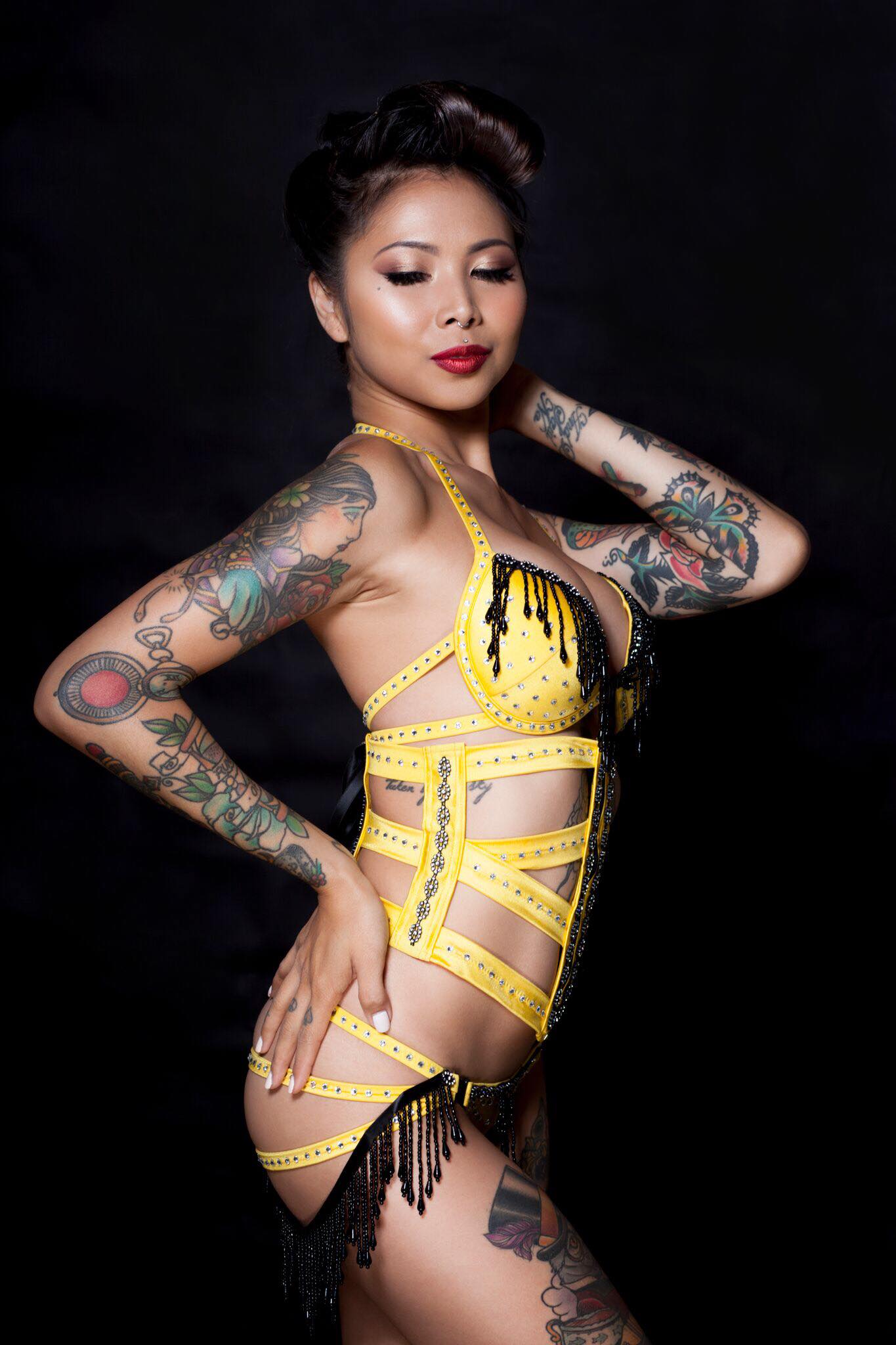 (Photographs of Miss Arizona taken by Ashlee Savins)
Also Including Performances by:

The Darlings
Bettie Bandit
Miss Rose Skylark
LadyHart and The Colonel
Poletique Fitness Studio
Miss Fit Dance Studio
Pole Body and Soul
and more...
About Ana Seethe and the Burlesque and Variety Night
Hawkesbury-born Ana draws upon her talented, sexy and cheeky industry friends, whilst joining forces with local pole studios, to bring you an amazing showcase that has filled the void in the Hawkesbury. Expect teasing, sparkles, attitude, tricks and of course, plenty of innuendo.
Finger food is included in the ticket price. Drinks will be available for purchase at the bar. Doors open at 7pm for an 8pm start.
Limited Tickets Available - Ana likes to keep it more intimate!
Come one, come all. The only thing required is an open, respectful, non-judgemental mind. Burlesque is a safe environment for adults of all ages, genders, bodyshapes and preferences to express themselves. Ana will not tolerate haters of any kind!
Come dressed up, come dressed down...just come!
*No Refunds

**Filming or photographing performers on the night is not allowed without obtaining permission from Ana prior to the event. A professional photographer will be photographing the event.