An Introduction to the Goulding SleepTalk Self-esteem Programme for Children

Tuesday, 12 July 2016 from 7:00 pm to 9:00 pm (AEST)
Event Details
You're invited to attend
An Introduction to
Goulding Sleep Talk
Self-Esteem Programme
for Children
Tuesday 12th July 2016
44 Station Rd, Cheltenham
with Sleep Talk Founder
Joane Goulding
---
Would you like to work with children and families?
Assist and balance family dynamics, develop unique skills to assist clients. If this sounds interesting then watch this YouTube video about the Goulding SleepTalk®process: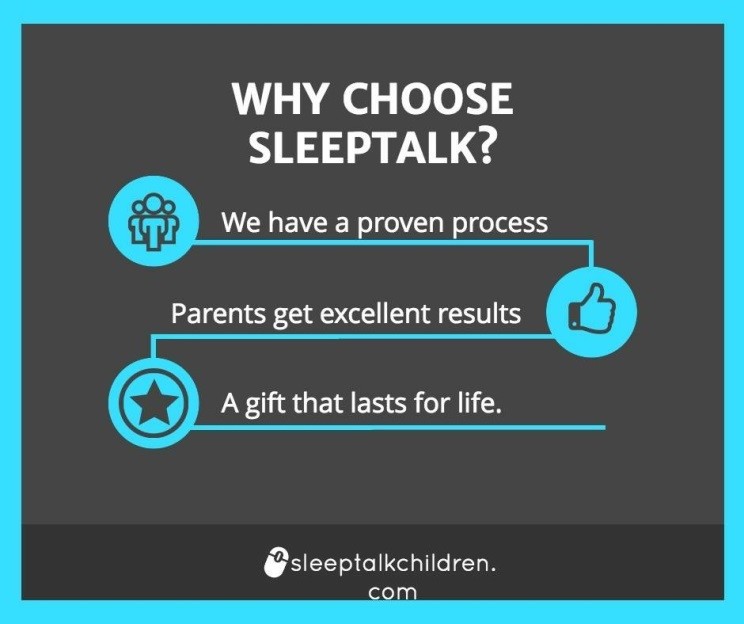 http://www.youtube.com/watch?v=KhC9pEbgFss
---
Accreditation as a Goulding SleepTalk®Consultant gives you access to apply for full membership of the International Association of Counselling Therapists (IACT) a world-wide professional Association. Professional indemnity is available for full IACT members in Australia.
SleepTalk®is about teaching parents to work with their own child(ren). Parents talk – children listen – creating happiness while they sleep. Children awaken with a more positive mind set, only taking parents about 2 minutes per evening with lasting changes.
Balancing family dynamics, creating a calm environment and educating parents are positive outcomes created by this process. As a professional, you have an opportunity to develop skills of enormous value to offer your clients. Changes last a lifetime: it's proven, has measurable outcomes and provides an additional source of income. 
It can assist with: 
• hyperactive, hard to control, nervous, agitated, explosive?
• experiencing separation anxiety, fearfulness or general lack of confidence?
• caught up in the bullying dynamic?
• fighting with siblings or overly aggressive with others?
• having trouble sleeping or experiencing nightmares?
• stuck in habits like bedwetting or nail biting?
• struggling with eating or body image issues?
• dealing with health challenges such as skin rashes or frequent illness?
• struggling academically, labeled with learning disabilities, autism/Asperger?
• troubled about parental separation or other issues at home?
• not fulfilling the potential you know s/he has?
---
 Listen to Sean's case study on his daughter after a couple of months working with SleepTalk®  - click on the image below.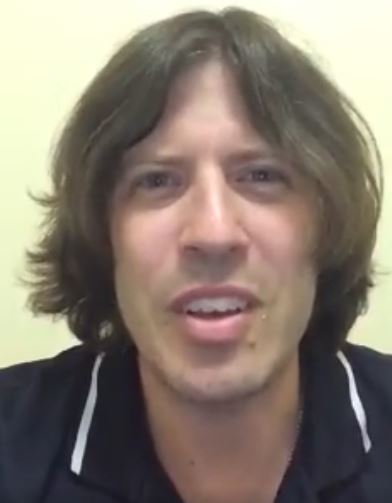 https://www.facebook.com/SleepTalkProcess/videos/611150865717200/
---
About the Goulding Process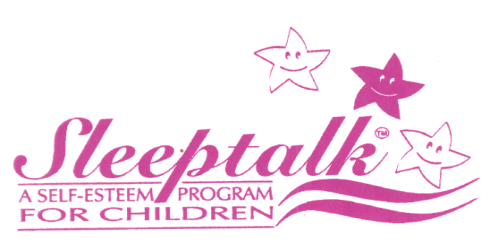 SleepTalk®for Children is a wonderful non-invasive safe, fast (2 minutes) process that parents or guardians, conduct with their child in their home after children have gone to sleep.
It has been successful in resolving all the issues mentioned above, sometimes in as a little as a few days. It has been used effectively by thousands of families around the world over the last 40 years since its founders developed the process for their daughter Michelle with astounding results. Even if the child has none of those issues but parents want to ensure they feel deeply loved, secure and confident, growing up with all the right beliefs to live an empowered and productive life, then SleepTalk® is the answer.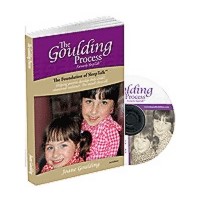 ---
About our Trainer
Joane is an engaging international keynote speaker who has delivered papers at conferences around the world discussing the Goulding SleepTalk® for Children Process. The process assists parents and health professionals with a safe, ethical way of assisting children to deal with their issues, thus creating a happy, calm and stress-free home environment. The Goulding SleepTalk® process develops a child's emotional resilience, the mind's firewall. The process is endorsed by members of the hypnotherapy, counselling, medical and psychological professions and is essential knowledge for any therapist working with families, especially those experiencing anxiety.
During the 1970s when the practice of hypnosis was restricted in Victoria to 'qualified Psychologists and medics only', Joane risked imprisonment and vilification to campaign and lobby the government to relax its rules. She was successful. Her efforts enabled hypnosis to achieve recognition as a therapy, and medically unqualified therapists to practice it.
For over 20 years Joane and her late husband Jim Goulding were Directors of The Australian Academy of Hypnotic Science (now AHS). Joane is the author of numerous accredited training qualifications that specialise in the biopsychosocial aspect of stress management and emotional development. Her professional qualifications span the areas of Clinical Hypnotherapy (she has authored numerous accredited diplomas), Education and Training/Supervision, and (introduction to) Psycho-nutrition. Joane has received peer recognition for outstanding lifetime contributions to her profession and speaks to a global audience of clinicians, psychiatrists, psychologists and therapists.
---
When: 7pm-9pm Tuesday 12th July 2016
Where: Erickson Room, 44 Station Rd, Cheltenham Vic 3192
Cost: $50; Early Bird $40 - limited availability! (Note: small booking fee applies to all tickets - shown on booking form)
---
FAQs
Are there ID requirements or an age limit to enter the event?
There certainly are: to attend any of our events you must be 18 or over. There are no exceptions. We have no childminding facilities.
Where can I contact the organiser with any questions?
Email Steve Carey on steve.carey@11degrees.org.
Is my registration/ticket transferable?
No. if you can't come, please let us know and well in advance and if we can resell your ticket, we will. Of course, if you know someone who'd like to come, email us and we can approve them replacing you. 
Do I have to bring my printed ticket to the event? 
No.
What is the refund policy? 
If you let us know in advance we can issue a refund. If you don't turn up, you've still taken up a place so unfortunately we can't issue a refund or credit and you've done your dough.
The name on the registration/ticket doesn't match the attendee. Is that okay?
No - please see question about about transferring your ticket.
Can I record?
No - not even if the presenter says it's OK. The reason for this is that we often have demonstrations of therapy involving real people with real issues. While we absolutely trust you and know that you wouldn't allow such a recording to go any further, unfortunately we can't guarantee that everyone will be as responsible. So it's best that we make a blanket rule. We hope you understand!
When & Where

44 Station Rd

Cheltenham, VIC 3192
Australia

Tuesday, 12 July 2016 from 7:00 pm to 9:00 pm (AEST)
Add to my calendar
Organiser
Come and join us for one-off events, continuing professional development, seminars and workshops on all aspects of building your hypnotherapy business.