Description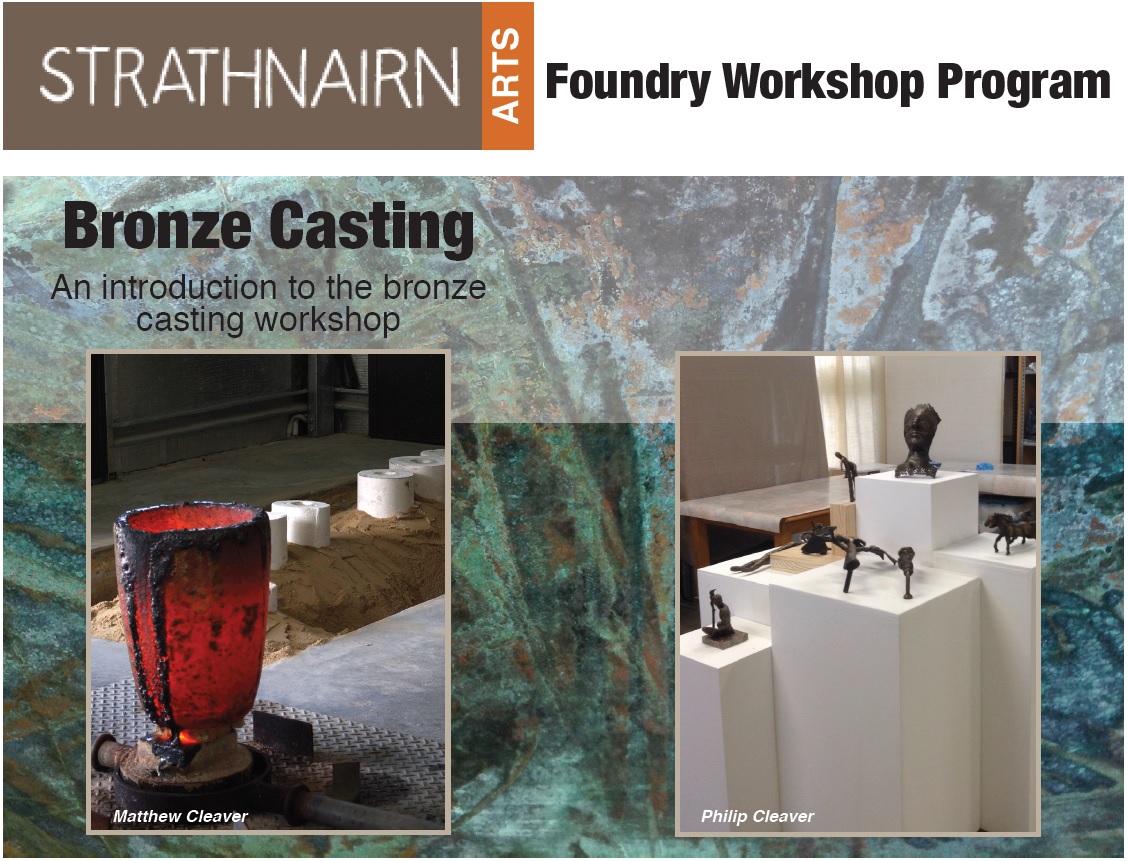 An open workshop approach tailored to instruct each individual to their own level of experience and with consideration of the item to be cast.
8 Sessions
The workshop will instruct in all aspects of casting a small bronze sculpture from a finished wax form using
the lost wax investment-moulding process. We welcome students at any skill level. Upon enrolment we will discuss details of the wide range of subject options that will work best within the scope of this course. The aim is to provide a greater emphasis on the techniques involved in investing and finishing the bronze.
To consult instructors about your proposal contact:
Course Convenor, Phil Cleaver 0428 513 906.
---
Course Calendar :: Spring 2017
Evening Workshop Tuesday 10 October 6.30 - 9.30pm
Evening Workshop Tuesday 24 October 6.30 - 9.30pm
Evening Workshop Tuesday 31 October 6.30 - 9.30pm
Weekend Workshop Saturday 4 November
Weekend Workshop Sunday 12 November
Evening Workshop Tuesday 14 November 6.30 - 9.30pm
Evening Workshop Tuesday 21 November 6.30 - 9.30pm
Evening Workshop Tuesday 28 November 6.30 - 9.30pm