Discover the world of calligraphy with our Introduction to Calligraphy workshop.
About this event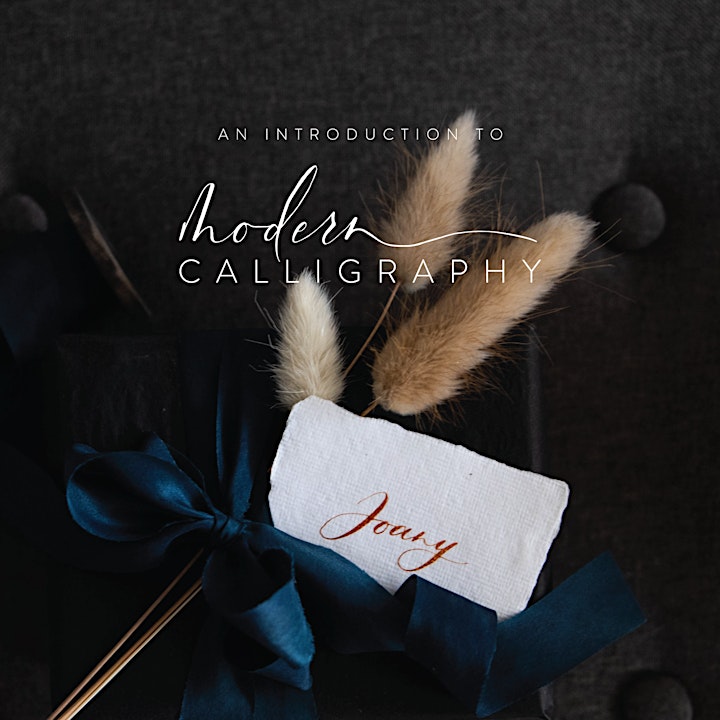 Enjoy a relaxing day learning a modern spin on traditional pointed pen calligraphy. A hands-on experience, this class is perfect beginners with no experience or those who looking for a refresher. You will be guided through the fundamental strokes and techniques of modern calligraphy as well as learning about the various tools, materials and styles of the art.
Perfect for a mid-year get together or a special treat for yourself, tickets include all supplies and a light lunch.
What do I learn?
Our Introduction to Modern Calligraphy workshop gives you detailed instruction on all the fundamentals of pointed pen calligraphy, including:
How to prepare and use your calligraphy tools
Fundamental strokes of calligraphy
Upper and lowercase letters in our signature style
How to connect letters
What's included:
Each participant will receive a starter kit with all the essential supplies. Our stater kit includes:
Workbook & practice sheets
1 x Dual purpose penholder
3 x Nibs
30ml Sumi Ink
1 x Wooden Ink Jar Holder
Other small goodies to enjoy
Light snacks will be provided, please advise us of any dietary requirements when booking.
FAQ's
What if I've never done calligraphy before?
Perfect! This course is suited to complete beginners or those wanted to refresh some old skills. We focus on teaching you the absolute basics and turning them into beautiful letters and words.
What is pointed pen calligraphy?
There are many ways of writing calligraphy. We use the more traditional method of pointed pen calligraphy. Pointed pen calligraphy is the method of using a penholder with a nib which is then dipped into an ink jar to gather the ink to start writing. The nibs are flexible to allow a great range of wide and narrow stroke work in your letters.
What if I have bad handwriting?
Calligraphy isn't just writing, it's an art. You'll learn everything you need to create beautiful letters, even if your usual handwriting is a mess!
What if I'm left handed?
Left or right handed, anyone can do calligraphy.
Do I need to bring anything?
Just yourself! Everything is provided for an enjoyable day of writing. If you'd like to warm up with a coffee or hot chocolate, drinks are available to purchase from the venue.
Will there be food & drinks?
There will be light snacks provided with drinks available to purchase from the venue.
*Please note that this event must be run in line with current NSW Government COVID regualtions. As such, all attendees must be fully vaccinated or medically exempt. Proof of your vaccinatino status must be shown prior to enterting the event. If COVID restricitions impact the ability to attend/run the event, refunds or credit will be issued to eligible attendees.