About this Event
Australia's number one mindfulness course delivered 100% live and online via Zoom with Australian-based expert facilitators.
Course includes:
✔ 4 one-hour classes over 4 weeks 100% live
✔ a 4-week subscription to the premium version of the CALM mindfulness app
✔ a 45 page guidebook
✔ downloadable/streamable guided mindfulness meditations for you to keep
✔ money back guarantee. If you attend all 4 classes and feel you have not received benefit, we will refund you
"Thank goodness I came across Mindfulness Works. I have learnt so much in a year and am the happiest, most authentic and content that I have ever been. Learning acceptance without judgement has been an eye opener for me." — Rebecca Young

Mindfulness means "paying attention in a particular way; On purpose, in the present moment, and non-judgmentally." – Jon Kabat Zinn (Professor of Medicine Emeritus Stress Reduction Clinic and the Centre for Mindfulness in Medicine). The benefits of regular mindfulness are…
✔ Reduced stress and anxiety
✔ Improved sleeping patterns
✔ Less self-judgement and more self-acceptance
✔ Greater feelings of joy and freedom
✔ Improved mental health
✔ Effective ways to work with difficult thoughts and emotions
"Mindfulness helps you to keep your thoughts in the present moment. As you practice, you tend to get better at calming the mind and keeping things in perspective. " — Dr Grant Blashki is a practising GP and Beyond Blue's lead Clinical Advisor

✔ Full length 4 week course so you can practice and report back.
✔ No religion. No dogma. No funny positions. Practical and non-religious course.
✔ 100% live, engaging and interactive learning environment.
✔ No risk money-back guarantee; if you attend all the classes and don't feel you have received any benefit get your money back.
✔ Facilitated by Australian-based mindfulness experts.
✔ Online and live version of Australia's number one mindfulness course.
✔ Exclusive 46-page guidebook including weekly assignments, in-depth articles and a reading list.
✔ Exclusive ,private Facebook Group only available for course participants and graduates.
✔ Over 15 guided downloadable guided meditations for you to keep.
✔ Designed for absolute beginners.
LEARN FROM THE BEST. YOUR FACILITATOR - JON UNAL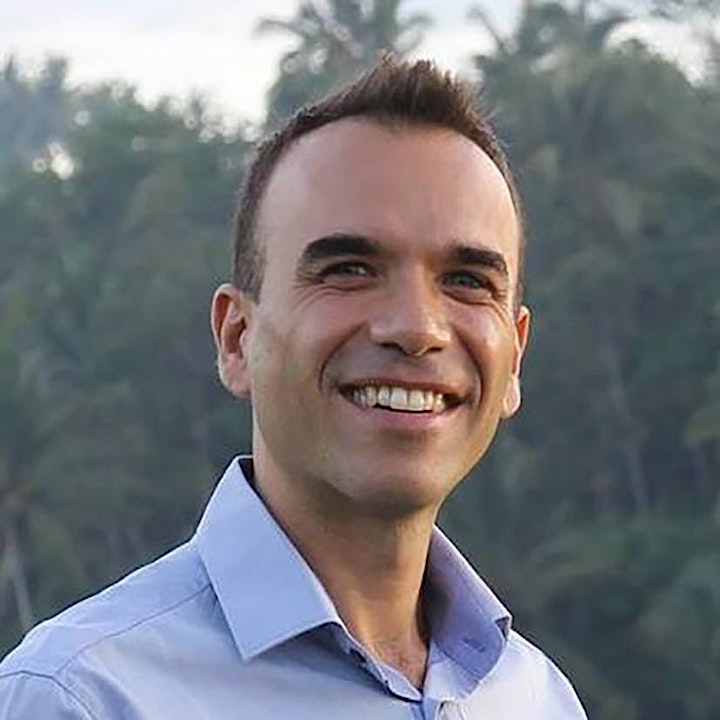 Jon Unal is the founder of Conscious Beginnings, a company that supports organisations with wellbeing, emotional intelligence, performance and engagement through evidence-based mindfulness training.
Over the years, he supported hundreds of people and companies to achieve their visions and aspirations by becoming more self-aware, resilient, confident and courageous. Some of his clients include Australian Counselling Association, BHP, Credit Union Australia, Sanofi, and Queensland Police.
He has been on personal development journey since 2006: completing graduate qualifications in applied psychotherapy and counselling, training in various modalities such as ACT, mindfulness and neuroscience. He also holds a master's degree in economics.
Today, he serves organisations and individuals as a mindfulness & mindset coach, corporate trainer, keynote speaker and psychotherapist, with a mission to empower them stepping into their full potential and living an inspired & vibrant life.

Mindfulness Works is the largest mindfulness training organisation in Australia. Over 10,000 people have completed the Mindfulness Works Introduction to Mindfulness and Meditation 4-week course.Mindfulness Works is committed to:
Providing accessible and affordable mindfulness courses.
Offering a diverse range of experienced and skilled mindfulness trainers.
Providing courses in a practical format with exceptional supporting resources.
Improving the mental health of all of us and fostering self-love in all.
Supporting our facilitators with options for further professional development.